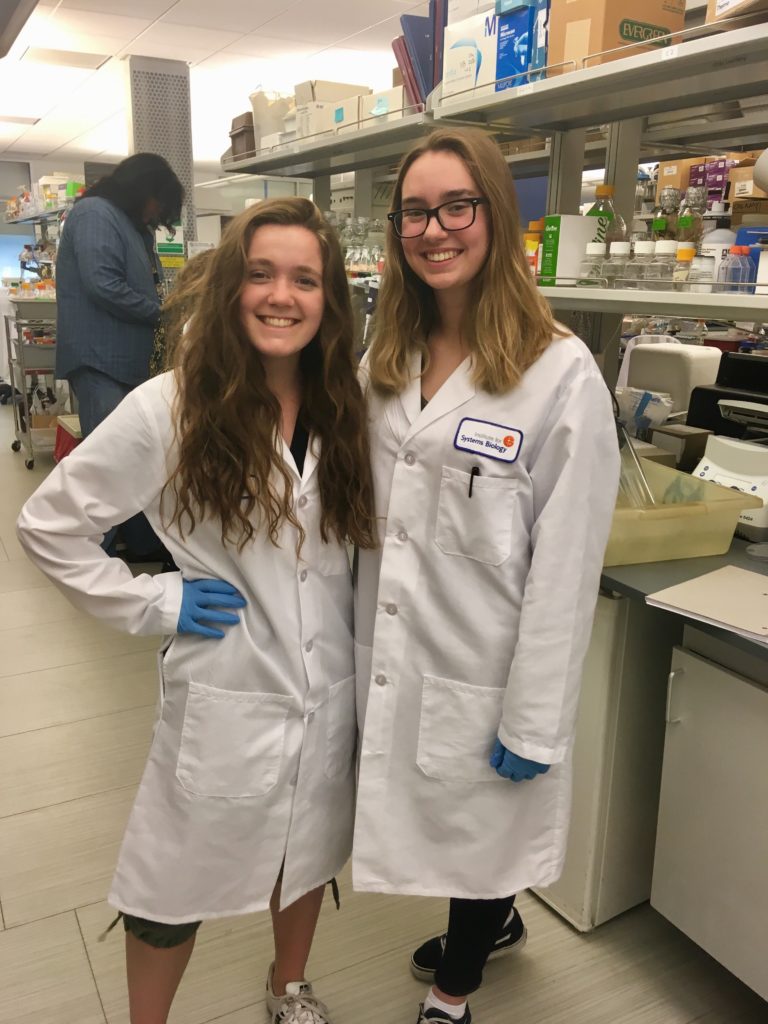 Annabelle comes from the unincorporated rainforest between Renton and Issaquah, where she will be a senior at Liberty High School in the fall.
This summer's internship in the Baliga lab let her experience approximately 310 hours at ISB, and about 80 hours on Seattle's public transport. She recommends building your bus playlists early and procuring a library card.
As an intern, Annabelle worked on a variety of projects related to communications, education, and research. She embraced the role of photographer for all the interns, cataloging their various activities in and out of the lab,  and took over ISB's Instagram pages. With her partner, she developed a video hook and curriculum packet for HIV education modules. She gave tours, which was ironic considering her little experience with the building. She assisted in the lab when possible, job shadowed researchers, and absorbed as much as she could.  
What did she learn? Scientists are incredibly fascinating people who also love doughnuts. They really do wear white lab coats, have an astounding knowledge of biology, and use statistics and lab math daily.
Knowledge like this partially fulfilled Annabelle's main interest in ISB, which was simply to see what life was like as a scientist. She has emerged from this internship slightly less confused about what she wants to do with her life.
While she's not crying over obscene amounts of homework from an overzealous schedule of APs, Annabelle can be found dancing ballet, modern, and jazz at the British Dancing Academy, volunteering with StoryCorps to record life stories of local nursing home residents, serving as secretary of her school's Key Club, writing as Feature Editor of the school newspaper, managing communications for her school's National Honor Society, and giving orientations to new students as a member of Patriot Crew. She enjoys deep conversations and learning life stories; her favorite question to ask when interviewing scientists was "do you have any regrets?"
Five goats + guaranteed acceptance to ISB upon following @isbusa and @systemsed.
Annabelle is eternally grateful to her teachers, family, and Will Wick for the encouragement and assistance in getting this amazing opportunity. She couldn't be here without help. Please, email annabellesmith419@gmail.com for tips, help proofreading your essays, and everything Annabelle knows about ISB.