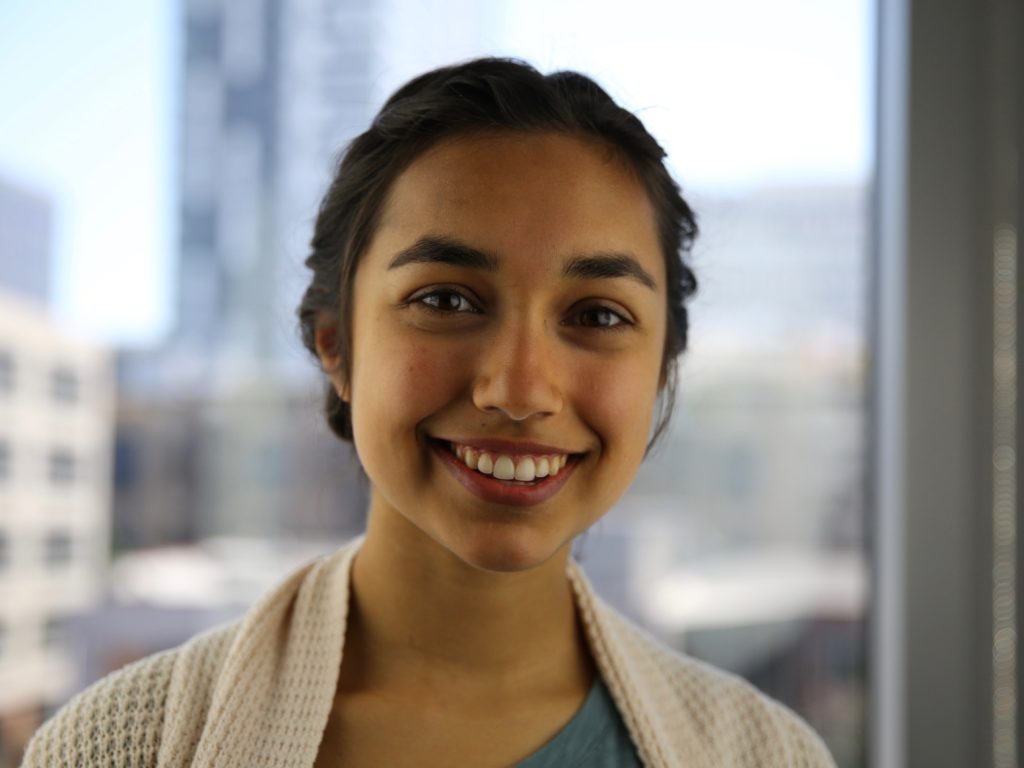 Alina is a senior at Capital High School in Olympia, Washington.
During the 2018 summer, Alina worked in the Subramanian Lab under the mentorship of Leah Rommereim and Naeha Subramanian. Her primary project was engineering expression constructs for four nod-like receptors. Click here to learn more about the project: Engineering NLR Expression Constructs
Alina's first research experience was at a bacteriophage lab at the Evergreen State College run by Dr. Elizabeth Kutter. She was exposed to the basics of microbiology research by helping with undergraduate projects, and eventually she developed her own project to isolate and characterize an E. faecalis bacteriophage from sewage for potential use in a therapeutic phage cocktail against oral E. faecalis infections.
Alina has a broad interest in STEM which spans from caring about the environment to adoring calculus. She is also very interested in technology, and is a lead engineer on her FRC robotics team (Olympia Robotics Federation team #4450) . Because of Alina's multifaceted interests, she enjoyed ISB's integrated approach to biology and hopes to do more research with multidisciplinary angles in the future.
While working in the Subramanian Lab, Alina learned about the innate immune system and the molecular pathways involved in the innate immune response. She also learned the basics of programming language R.
When Alina is not doing STEM related activities, she enjoys running with her cross country team, hiking in the Olympic peninsula, and cooking. In the future, she hopes to pursue a degree in science, and do more research on the immune system, particularly in relation to autoimmune diseases.
Contact information:
alina.chandra11@gmail.com