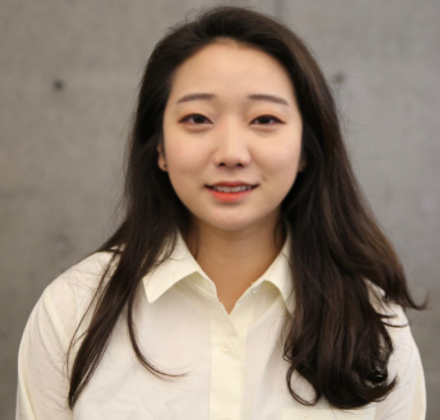 Intern partners, Yannell and Kalea, had a great opportunity to interview Yeon Mi Hwang. She's a graduate student working in the Hood-Price and Hadlock Lab at ISB looking at pregnancy and EHR data. She attended U.C. Berkeley for undergraduate school and is currently in the Molecular Engineering Ph.D. program at the University of Washington. She talks about her personal journey as an undergraduate student, her current research interests, and advice for high school and college students: 
What was your personal journey to getting accepted to U.C. Berkeley, the Molecular Engineering Ph.D. program at the University of Washington, to working in the Hadlock and Hood-Price Lab at ISB?
In U.C. Berkeley, I studied plant biology because I liked it. I knew that I wanted to go to graduate school right away, but that I didn't really want to work with plants. I liked plants, but working with plants is kind of a different story. When you go to graduate school you have to do research. But when you do research, such as biology research, you have to think about what type of organism you're working with. Even though I was working with algae, plants take forever to grow! I knew I didn't want to work with plants because the research would be late, and I didn't like doing wet labs, so I was thinking realistically. When choosing grad school, I knew I wanted to do more dry labs and explore different things. I didn't want to limit myself to working solely on plants or biology. In my fourth year, I started learning programming. I came to the University of Washington because they had more variety of programs and I knew I would be able to choose what I wanted to do (I also liked living in Seattle and the city). After I came to molecular engineering, you have the experience to be able to do rotations, so at first, I went to a systems biology lab that did software engineering. I like doing programming, but I realized programming wasn't my thing because you only look at what type of code is working, errors in your code, and I didn't like that. Then I had the chance to talk to Nathan Price . When I first did rotations in his lab, he gave me several options. I had the chance to learn about Alzheimer's, pregnancy, and other things as there's a lot of various research going on in the Hood-Price lab. So, I got to talk to everyone there and I found a pregnancy research group, a topic I never really thought about. researching. But when I heard about research on pregnancy, I knew that this was something I wanted to do because it's so understudied and it really means something to this community, the world, and I could also relate because I'm a woman. That's why I chose pregnancy research. Then I did research more on multi-omics and epigenomics when I first came and now I totally shifted my gear towards the EHR side. I didn't entirely know what I wanted to study so I just had to try many things to find the ones I liked.
Can you describe your role in developing new technologies/cutting edge research in the Hadlock and/or Hood-Price Lab and how your current project as a graduate student contributes to what is being developed?
My current research project is not totally related to the Hood-Price Lab as much, but the pregnancy research group is within the Hood-Price Lab, so that's how I'm part of the team there. My project is on EHR and pregnancy, so I'm discovering the unknown and known drug signals that affect preterm birth. For now, I'm doing small and big projects. The main project I do is discovering new signals that haven't really been discovered. As for my small project, I'm kind of at the end of it and I'm almost done writing the paper for it. For that, I looked at the association between second and third trimester exposure to antidepressant use, especially SSRI, to the risk of preterm births.
Can you give some insight on the things that you've found from your research?
For the antidepressants and SSRI there is controversy about whether SSRI is affecting preterm births, or the depression itself is affecting the preterm births because depression is already a risk factor for it. In order to remove that underlying contributor, I had to first start with the population that had depression before pregnancy, and then see how exposure to SSRI affected pregnancy lengths, or actual cases of preterm births. There was also some controversy about early pregnancy exposure versus late pregnancy exposure, so that's why I also distinguished those in different groups. Further, I had to adjust the depression severity during and before pregnancy. All in all, there were a lot of things that I had to validate more and more. Even though I found the signal, you actually have to dig deeper to make sure that that signal is meaningful.
What is something you learned from the whole research process?
Doing the research part wasn't too bad because I liked working with EHR and doing the data science part of it. Writing the paper was the most difficult part of it. It's kind of hard to write something very formal, and you also have to really think deeper than when you do research. It was also my first time writing a paper. I realized that to get to the paper, you have to do a lot of work.
How has COVID-19 affected you in your research along with undergraduate schooling?
One thing that was good for me because of COVID-19 was that I didn't really have to go to my college campus. I just had to take all my classes and I could take as many classes as I wanted to. I live in South Lake Union, which is closer to the lab than the University of Washington, so going to school takes a lot of commute time when you do that during the normal quarter systems. Another good thing is that it's easy to schedule things. I don't have to think about. rooms to book, I can just schedule a zoom meeting instead. I know that even though we have to go back to a new normal, we will still do a lot of zoom meetings, more so than what we used to do previously. Overall, things got a lot easier, but my productivity went down. I work better when I'm in an office area, so working from home you tend to take a lot of free time even when you don't have to. For me, when I try to write a paper, I would go to school everyday, even though it was kind of far for me. However, I knew I had a study buddy there ,so I wanted to spend actual time focusing on my paper because I knew I wouldn't write it if I was at home.
What is an ugly truth of being a graduate student, doing research, etc.?
Growing up you have a certain set of goals. As an undergraduate student, I knew I wanted to go to graduate school, so I had a certain direction I wanted to go. As a graduate student, you get too much independence. If you have so much independence, you have to choose every set of steps you're going to take, which was kind of a scary thing for me because I was responsible for everything I was doing. Another part is having so much uncertainty in your life, because I know that I have so many opportunities to go towards. As a graduate student, you have to think about your future all the time and it is the same for high school and undergraduate students.
What is one way that you've used to navigate that and has worked well for you?
Recently, I had to get a really small thing done for my paper, but I was pushing it off and I also had work for my internship. I knew I could be done in three days, so I asked my P.I. to push me and give me a firm deadline to work on it so I could actually finish it.
---
---
What do you want to impact or be your legacy in the science industry?
For me, I still don't know. I wanted to know more about myself, so that's why I'm currently doing an industry internship to learn what type of environment fits me, so at the end I know what I want to do. Working in the industry can make a lot more difference because it actually makes a tangible product, but when you do academic research, it doesn't really end up as a tangible product or result. I think that was also one of the reasons why I chose pregnancy research because it's so understudied, so I know that what I do will actually contribute to this community and that people will think about it. Eventually I still don't know, I'm still figuring out what I want to do. I'm still not sure about that or the type of research I want to do. Right now in the industry I'm currently working with more computational biology, but I also like the EHR side. I know I want to do more clinical data science. The main goal will be making a little bit of a difference to the community, it doesn't have to be women, just in general. I do want to work for underserved communities though. As a high school student, you may have a set of goals. In high school I had a goal, I wanted to work with algae and work in bioenergy. Know that when you actually get to work it may not be your fit or what you think you want to do, so definitely try everything!
In terms of competitive rigorous college programs such as U.C. Berkeley or the University of Washington, especially when applying and applying for graduate programs, what advice would you give?
The workload dropped a lot for me when I came to graduate school, U.C. Berkeley was actually really competitive. However, when you go to graduate school you're able to focus more on the research you're conducting and not the grade. You still have to get good grades, but you don't really have to worry too much about the grade if you're already in the graduate program. In terms of letters of recommendation, you'll probably ask for people who know you well. In high school, it's easier to get a letter of recommendation because everyone is getting a letter of recommendation and the high school teachers are kind of expecting them. At the college level, you'll have to actually make an effort to talk to people about what you want to do. For me, I found that I wanted to have a close relationship with faculty. In U.C. Berkeley I tried to find a small program there, so my program was really small (only had 10 students a year). There, I was able to belong somewhere, and I was able to get a good letter of recommendation because the faculty knew me. You actually have to put in effort to find a person who could write a good one for you.
How did you find your community at U.C. Berkeley?
I chose a small program intentionally to find a community within the academic environment and also in terms of social life. I went to a high school in North Carolina where I was the only asian. I really missed my home so I was really homesick and I wanted to go back to Korea. However, I ended up in a college in the U.S. so I intentionally chose to meet Koreans that I missed. I chose several clubs that helped me in the long term. I didn't want to join a club that was related to research or academics, so I wanted to find something that I could learn a skill that wasn't really school related. When I was younger, I wanted to become a producer or a broadcasting person. I chose a club where I could do those things. It was actually really fun and it became one of my hobbies. It'll sort of distress you when you find a hobby or club when you get to college.
What advice would you give to high schoolers or anyone else who may be hoping to pursue a career in healthcare or the STEM field, especially in regards to applying for rigorous and competitive college programs, majors, and graduate student positions?
I would say learn programming because it will open up a lot of opportunities, but for me I would say just try everything and be open-minded. I wasn't really open minded. I did sort of an internship thing when I was in high school (which was a good thing). I worked on NGO and I knew that I didn't want to work on NGO in the future. Even though you might not like it, just try everything to find out what you like or dislike. Knowing what you like and dislike will be easier for you to expect what you're going to like. I went to U.C. Berkeley which was really big on computer science. A lot of my friends were doing computer science, but I was afraid of trying it because I knew that my grades would drop. I waited until the last minute to try it out, but I ended up liking it and I was actually pretty good at it. I didn't know I would be good at it, so If I was in my first year at U.C. Berkeley, I would try to do computer programming and get more experience in terms of that. I would also do more internships or work in a lab. Don't be afraid of trying new things! If you're afraid of grades, you don't really have to work in your school, you can do it outside. There's a way of going around that in which you can still gain an experience. Also, don't be so focused on work! It's always good to be focused on the career, but also try to have fun and experience everything you can! 
Link to ISB Profile: Yeon Mi Hwang | The Hadlock Lab (isbscience.org)