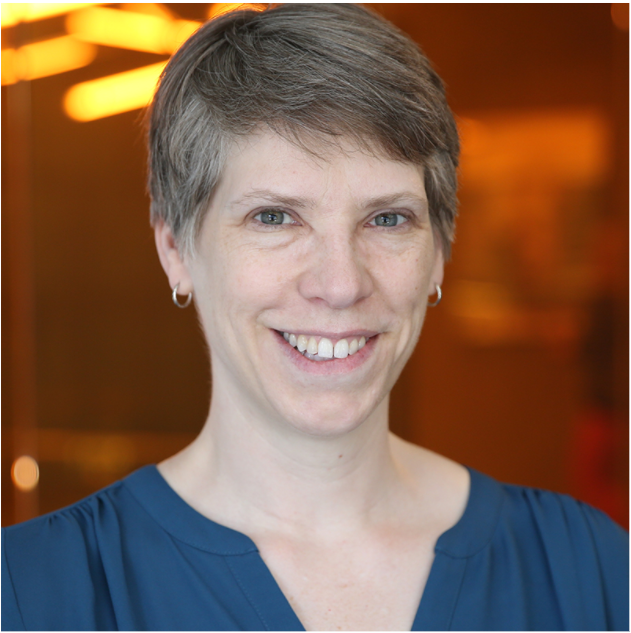 Intern partners, Yannell and Kalea, had an amazing opportunity to conduct an interview with one of their mentors this summer, Dr. Jennifer Hadlock, an Assistant Professor and the Director of Medical Data Science in the Hadlock Lab at ISB. She talks about her nontraditional journey, aspirations for the future, and advice for anyone wishing to pursue a career in STEM, healthcare, and other interdisciplinary fields:
What was your journey to becoming the director of medical data science and assistant professor at ISB and what inspired you to pursue this as a career?
Originally, Dr.Hadlock studied mathematics, and then worked on software at Microsoft. Her interest in math and her deep love of science since she was a kid led her to enjoy computer science, and she eventually stayed at Microsoft for fifteen years. However, Dr.Hadlock knew she wanted to have a more direct involvement with the community around her. Having grown up in several different countries, Dr.Hadlock wanted to incorporate her love of science into some form of work with diverse and underserved communities. Seeing medicine as an opportunity to both fulfill and combine both, Dr.Hadlock went to the University of Washington School of Medicine and was grateful to learn ways to connect with and help the communities she cared about. While training as a medical doctor, she found that it was important to narrow down people's health situations to only a few pertinent aspects at a time. Providers and patients understand that health was a complex, interconnected system with hundreds of variables, but clinical studies often looked at only a small handful at once. After graduating she was delighted to join ISB where curiosity and keen questioning are a fundamental part of science. Dr.Hadlock appreciates being able to combine her nontraditional journey in engineering and medicine, and work with diverse interdisciplinary teams on systems science.
What is an ugly truth of your research/job?
Dr.Hadlock gave us two ugly truths:
1. You can choose where to explore, but you won't always succeed in discovering something. But you get to be part of a community of scientists around the world who, collectively, will advance our understanding of the world.
2. An answer that is always the same and not particularly unique to research:
Dr.Hadlock says there are well-established guidelines for conducting ethical research, but you still need to watch for subtler influences, where money indirectly pressures you to focus on some areas and stay away from others. "This ugly truth is not necessarily bad," she says, "but always understand where the money is coming from." While this is an ugly truth, Dr.Hadlock also provided some advice on how to navigate it:
Follow what you care about and try to match it with funders who want to support those same goals.

Jennifer Hadlock, MD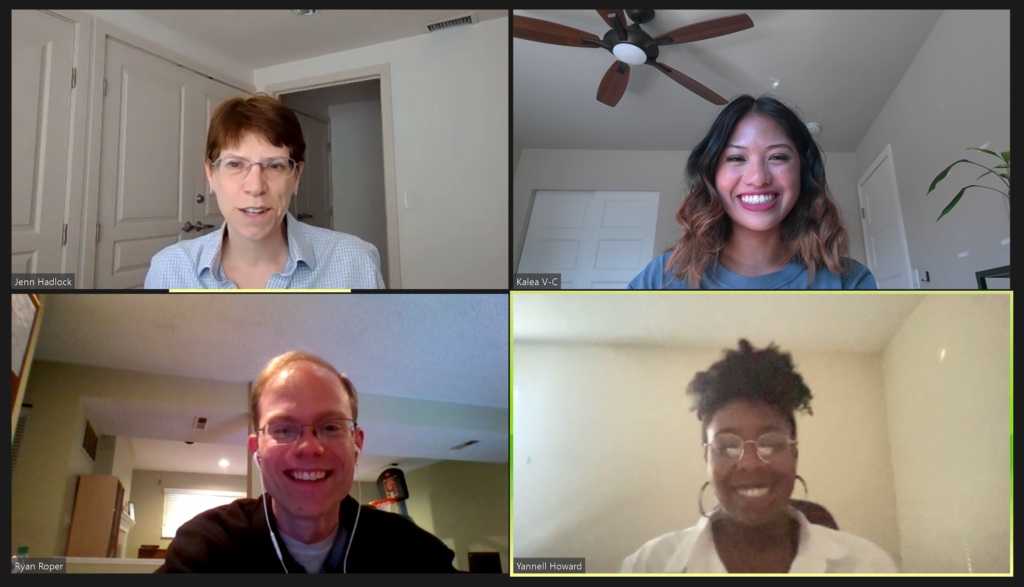 What research do you hope to start in the future of your career?
Dr.Hadlock is always up for a challenge. In the future, she wishes for the Hadlock Lab to continue researching autoimmune diseases (diseases where the immune system attacks the body). Dr. Hadlock says these diseases have been difficult to study because they can lead to problems that occur in many systems throughout the body and the scientific community needs new approaches to better understand and treat them. This inspires her to continue working on challenging diseases; ones that are hard to define , and poorly understood. Dr.Hadlock says if we can let go of the labels we use for diagnoses, and conduct research directly on symptoms, signs, exposures (whether those or medications or health-related social needs) and outcomes, we can learn more about interactions that affect patients in the real-world. By making accurate and relevant scientific observations, you can gain a different perspective on ways to help people.
What advice would you give to high schoolers or anyone else who may be hoping to pursue a career in healthcare or the STEM field?
---
---
Dr.Hadlock advises to hang onto something that's fundamental to your values in life. Then even if things get really tough, you'll remember why you are there, and know that what you do matters. Also, pay attention to whether or not a problem you are working on is fun. If not, listen to that instinct and ask yourself why. Maybe it is a problem that can be solved.
Link to ISB Profile: Jennifer Hadlock, MD · Institute for Systems Biology (isbscience.org)
Link to Hadlock Lab: Hadlock Lab | The Hadlock Lab (isbscience.org)