This interview was excerpted. For a full audio recording of the interview, please contact sanjayontheweb@gmail.com
WHAT WAS YOUR JOURNEY TO SYSTEMS BIOLOGY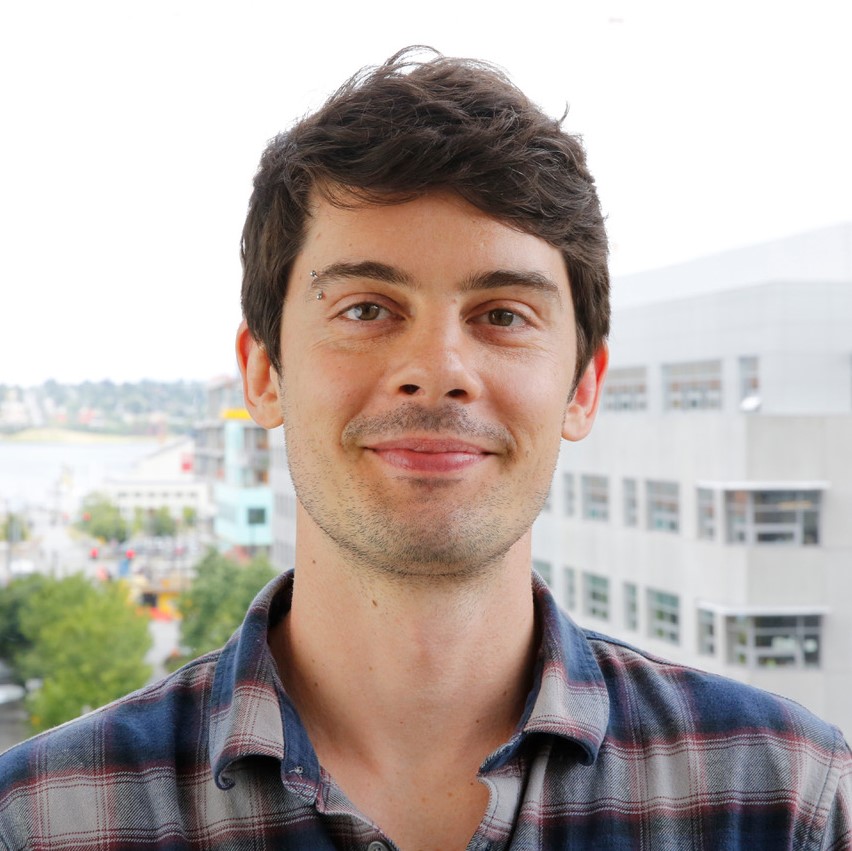 Systems Biology was never something I knew I was going to do myself…it is a very new term, Lee Hood coined it. When I was young I was interested in ecosystems…I grew up in Montana, surrounded by nature, so I was fascinated by the natural world, you know…fascinated by dirt…Growing up I was surrounded by artists as well, you know, my Dad was a poet… By the end of undergrad, I had completely transitioned towards wanting to do science. The work that I was actually doing was microbial ecology, in[sic] the University of Montana. So I was traipsing around glacier national park, taking samples of soil sediments, and taking bacteria from those sediments and understanding…how the bacteria were transforming the Earth, and how they were affecting different systems…For my P.h.D. I very much focused on environmental microbiology, with experiments in the lab where I would take environmental microbiomes into the lab and test evolutionary and ecological theories using these simplified models…So I read a really cool paper about horizontal gene transfer in bacteria, and it showed that agriculture was a huge source of antimicrobial resistance genes in human pathogens…So I show up to [the lab that was doing this research], [the PI] had just come back from sabbatical and was looking to reconfigure his whole lab, they were now only studying poop…which was kind of serendipity in hindsight because I started studying poop and I don't want to go back. The nice thing about the gut, compared to soil…Soil is the most complicated ecosystem I could ever imagine…The gut is a little more simple [than soil], and there is a lot more research done on it. [For the gut], all the species that are there we have full genome sequences of them. A lot of the chemistry going on in the small intestine, large intestine, all largely mapped out…So it's definitely one of the better-defined systems to study.

HOW HAS DID YOUR FRENCH UNDERGRAD MAJOR INFLUENCE YOU TODAY?

Oh, in numerous ways. I noticed that I think differently in another language. I think it's something to do with the syntax…It's like another lens for looking at the world. I lived in France for a year…I don't speak it [French] now too much, but over the years I've had opportunities. For instance, we had French collaborators, and they didn't speak English that well, so I was the intermediary, as a translator, between them and my professor…Strangely enough, I think learning how to code was helped by learning a second language. Most of us don't learn another language, so we don't have a strong understanding of syntax and grammar, it's only in learning another language that you understand the structure of your own language. Similarly, learning how to code, there's this similar parallel between syntax in code and language. So I think it probably helped in that.

WHAT DO YOU SEE AS THE FUTURE OF SYSTEMS BIOLOGY AND THE ISB?

I feel like the future of systems biology is that all biology is going to be systems biology, there's not really going to be a distinction. Systems biology is essentially the glue that holds together the rest of biology…The people that we define today as systems biologists are probably just going to be the ones that facilitate those connections between these fields. We're going to still have those deep specialists…but we also need to be able to talk across to the people that do, say, computation.

ADVICE FOR KIDS OUR AGE TRYING TO GET INTO STEM

I think one of the things that helped me the most, that I've had, was…a background in the humanities. I think it's less common in the STEM fields for someone to just craft a well-written narrative, you know, register a story. When it comes down to communicating your science to the world, you have to write a paper, recount your results in a narrative, in a story, and if you read most scientific papers, they are just a nightmare…But if you can make your papers more readable, your results will have more impact…You can't read enough and you can't write enough. Just try to write as much as you can, and read really good writers. You know, read Orwell, read Kafka…Just read good literature and it will make you a better writer.