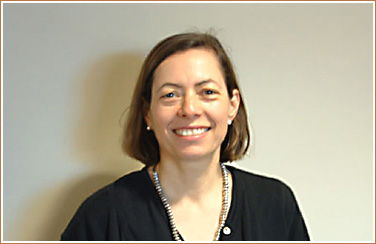 Education:
Monica went to school in Chile for her undergrad in zoology and graduate degree. From there she moved to Seattle and attended the University of Washington for her second graduate degree in oceanography. On the way she spent a large amount of time doing physics and a variety of other sciences during her early years in college.
After receiving her degree from UW, she continued to work there as a postdoctoral fellow. She didn't agree with the system of having all grants written by a professor's employees being the professor's money which he could use however he wanted, a practice of the lab at UW. When the professor she was working under left, she also left. She shopped around for a teaching position but was unwilling to work in Texas or Maine while her family remained in Seattle. Then she found ISB, applied, and was soon on her way to becoming a senior research scientist. She was glad to have stayed though; she says it was just one of those examples of a hard choice one will have to make as they move through their career.
Advice:
Monica believes your undergrad years are a time to look around and see all the other things around you, a time to develop a broader view of your surroundings. She knew doctors who studied religion during their undergraduate years, so she could better understand her patients and hard-core biochem majors who took a few wine-tasting classes in college and is now pursuing a career in the science behind wine-making. Being multi-disciplinary is something that Monica feels is very important.  It can help you realize new connections in your work and discover new things that you wouldn't have otherwise. 
She reminded us that life is long, and you'll have time to do everything you want, so go ahead and do it.