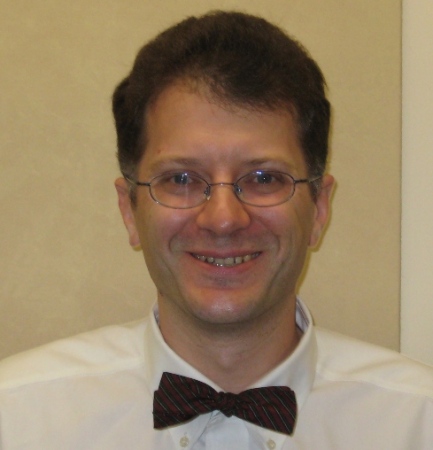 Education:
If you had asked Jared where he would be every year through high school, he would have only be able to answer through 7th grade, and that was only because he knew that five years from 7th grade, he'd be a senior in high school. But after 7th grade, he didn't receive much career advice, so he missed out on trying a major he probably would have liked such as engineering.
After several years at a high school filled with very intelligent individuals, Jared went to college at Cornell University in Ithaca, New York, and later studied for his M.D./Ph.D  at the University of Washington. After nine years of hard work, he had graduated with both degrees. He did a few internships; Jared was starting to get bored with the whole medical scene so he began working for ISB. Since then he has worked as a collaborator between ISB and Seattle Children's Hospital as well as a Senior Research Scientist for the Hood Lab.
The Ph.D./M.D. Program:
Jared found that an M.D. was like a trade school degree with a considerable amount of memorization, while a Ph.D. was more like a science apprenticeship. The most useful thing about having both degrees is that he can "speak M.D." as well as PhD, which helps the collaboration efforts between the two groups. It also helps him understand the situations of both groups and allows him to act as an air-traffic controller or translator.
College:
Jared reminded us that you can't predict your future, especially in science because it's changing too frequently. He believes you should be open-minded about your career because you probably won't know what you're going to do until you're doing it.
Jared also emphasized a multi-disciplinary approach to learning, taking a little bit of everything: math, science, computer science, how to work in a team, etc.  He believes math, physics, and chemistry are great classes to take in college because they are changing much more slowly than biology so the things you study are still applicable during your career.  He also suggested taking classes that you want to take and not necessarily following the course requirements for your major. For example, Jared took a Discreet Math class that most people pursuing his major would not have taken.  Turns out it's some of the most useful math he uses now. As a side note, he also thinks statistics is very important and everyone should take it.
Jared's general advice for college was to make sure you find a college that fits. He thought UW's undergrad program seemed like a generic melting pot with large classes and no real personality, but he thought it was fine for his graduate programs. He also advised us to apply to enough colleges that we were essentially guaranteed into at least one of our choices.
His most valuable piece of for us was that you should take courses that are usually for people pursing majors different from your own. That is to say if your majoring in biology and need to take a math class, take one that a math major would take, not the suggested one for a biology major. He also urged us to find a mentor we respected, understood where we wanted to go, and who was willing to help us.
Family of Four:
We've known about Mendelian genetics since, well, Mendel. This was an example of a comprehensive look at that concept in humans. Jared and his team worked with a family of four with two parents who showed no sign of the syndrome their two children both had, Miller's syndrome. By sequencing the entire genomes of a family, the scientists were able to count the number of mutations between the parents and their children. Later, having analyzed the data, they reduced the number of possible genes causing the syndrome to four. This sort of genome analysis is now being used for a larger family with Huntington's disease. Unfortunately, the method cannot be used on illnesses such as diabetes and breast cancer because although both are genetic, they are too heavily influenced by outside effects, like the environment and bad luck.
Words of Wisdom:
Jared saw medicine as a field that was too business-like and slow. On the other hand, he thinks research is ever changing, making it harder to get bored. He told us to surround ourselves with people who were just a little bit smarter than we were so we would work harder and could learn from them. Finally, he said life is short, so do things that we want to do; don't spend all of your time working.