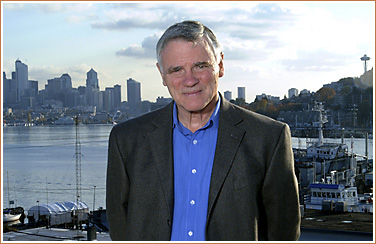 Why Biology?
Lee's interest in science, specifically biology, started at a young age. When he was in high school, he went to geology summer camps with undergraduates from prestigious Ivies as well as attended his father's courses on electric circuits. Lee's high school chemistry teacher, a graduate of Caltech, him to apply to the school and he was accepted. The same teacher also asked for Lee's help in teaching a biology course; Lee was constantly learning while teaching his fellow students' class and his love for the intrigue of DNA grew as he did. In terms of college, Lee advised us to go to the best university we could get into because it is very important to be among the best students and teachers that you can.   That way you begin to forge relationships that will help you for the rest of your life. 
ISB:
We asked Lee why he created ISB, and he had a multitude of answers. One of his main reasons was the fact that commercialization of technology and scientific information is looked down upon at universities, but Lee believes that commercialization gratly contributes to a research facility's ability to give back to the community. Lee was also ready to move on from his position at the University of Washington, where he was teaching. He had been brought there by Bill Gates, and had started a molecular biotechnology program, but by the time he started ISB, Lee was ready for new frontiers. 
ISB was a place for the new idea of systems biology, a term Lee began using in the late eighties and actually published in literature by the early nineties. When he initially started working with the method, it was because he felt that biology needed a better "parts list" and more tools to read that list, both of which were missing in the previous way of looking at biology. So he joined with Alan Aderem and Ruedi Aebersold to create ISB.
The Scientist:
Lee believes the people are the reason ISB has been so successful. They are driven by a curiosity that is only settled by the truth and are constantly thinking outside of the box to find the answers. Lee knows the most successful scientists are the ones who will ceaselessly wait for everything to work out in order to achieve their vision and who aren't afraid to ask others for advice. He sees a scientist as a creative, optimistic innovator who enjoys discovery; if you seem to fit that description, then science might be perfect for you.