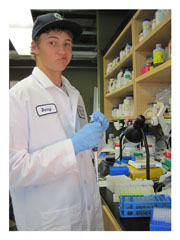 Hi, my name is Danny Thomson.  I am going into my senior year at Ballard High School next year.  I don't have a very good idea of what I want to major in or pursue as a career, but I know that it will have something to do with math or science because I really enjoy those subjects.  My favorite part about our internship was getting to meet many different scientists and talk to them about their experiences in college and their careers.  It was very interesting listening to all these different viewpoints and everyone gave us some great advice about college. I also really enjoyed learning how to make a website. Outside of work, I love playing baseball.  I'm pretty competitive when it comes to sports and I hope to play in college.  My favorite color would have to be red and my favorite book is The Kite Runner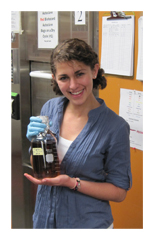 Hi, I'm Aisha McKee. I'm going to be a senior at the International School this coming year. My love for math and science has led me to plan to go into engineering or environmental science in college. I've loved working at ISB this summer. My favorite part of the whole experience was definitely testing out the diatom lab and gettig to use the influx sorter. In my limited free time, I enjoy singing, making jewelry, and hanging out with my friends.  My favorite color is teal and my favorite movies are Veer-Zaara and Les Choristes.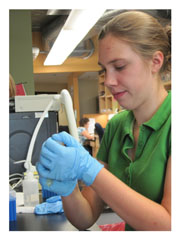 Hello, my name is Goodwin Gibbins and I'm a senior from Bainbridge Island. My work here this summer was mostly on a computational project analyzing growth curves. I really enjoyed submersing myself in the project because it tied together so many ideas and problems, from biology to linear algebra, and because I was free to approach it from many creative directions. My favorite color is red, and I can't choose a favorite book, although Harry Potter is definitely a close contender. I'm hoping to continue with scientific research in the future, beginning with undergraduate studies focusing on physics.