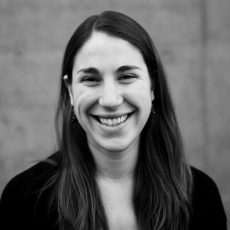 Postdoctoral Fellow
I am working on the ENIGMA project, where we study subsurface microbial communities and the environmental processes that they carry out. I am currently studying nitrate-reducing bacteria isolated from a contaminated field site. My goal is to create synthetic consortia composed of the isolates in order to address environmentally relevant questions about nitrate reduction and microbial ecology. While I am still getting started, future goals include developing assays to probe resilience as well as studying microbial assembly and specialization in evolved nitrate-reducing communities. 
Publications
7122947
Otwell
items
1
chicago-fullnote-bibliography
default
asc
year
1
1
Day, Jessica A., Christian Diener, Anne E. Otwell, Kourtney E. Tams, Brad Bebout, Angela M. Detweiler, Michael D. Lee, et al. "Lettuce (Lactuca Sativa) Productivity Influenced by Microbial Inocula under Nitrogen-Limited Conditions in Aquaponics."
PloS One
16, no. 2 (2021): e0247534.
https://doi.org/10.1371/journal.pone.0247534
.
Cite
Download
Otwell, Anne E., Alex V. Carr, Erica L. W. Majumder, Maryann K. Ruiz, Regina L. Wilpiszeski, Linh T. Hoang, Bill Webb, et al. "Sulfur Metabolites Play Key System-Level Roles in Modulating Denitrification."
MSystems
6, no. 1 (February 9, 2021).
https://doi.org/10.1128/mSystems.01025-20
.
Cite
Otwell, Anne E., Adrián López García de Lomana, Sean M. Gibbons, Mónica V. Orellana, and Nitin S. Baliga. "Systems Biology Approaches towards Predictive Microbial Ecology."
Environmental Microbiology
, August 14, 2018.
https://doi.org/10.1111/1462-2920.14378
.
Cite