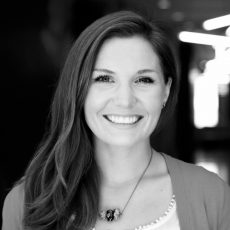 Project Manager
Jessica Day is the Baliga Lab Project Manager for Project Feed 1010, a multifaceted education and research project. She focuses on creating a paradigm shift surrounding sustainable food systems, specifically the way we view producing and consuming food resources in the face of a changing environment and increasing human population. Day works with a team of educators, scientists, engineers, and students through the Baliga Lab's Systems Education Experiences, translating real-world science (including research surrounding sustainable agriculture) into standards-based curriculum and resources for teachers and students.
After studying amphibian ecology for her M.S. at Texas Tech University, Day felt compelled to share her passion for and knowledge of science and the environment with others in her quest to help create a scientifically-literate society. She received her teaching certificate from West Texas A&M University, and after 2 years of teaching high school AP Environmental Science and Chemistry in Amarillo, Texas, Day joined Institute for Systems Biology in the summer of 2014 as a teacher intern. She worked with an interdisciplinary education and research team to spearhead a new curriculum surrounding sustainable food systems and immediately incorporated her newfound systems-thinking and hands-on, real-world activities in her classroom the following year. In 2015, Day permanently joined the Baliga lab to develop, coordinate, and manage Project Feed 1010.
As of 2017, Project Feed 1010 has impacted over 500 teachers, students, farmers, scientists, and hobbyists in over 25 states. Through this program, Day manages a summer High School Ambassadors Program to train and prepare students to become sustainability advocates in their communities, a nation-wide aquaponic citizen-science research project, development of the Modeling Sustainable Food Systems curriculum module, outreach and training events around the country, all website, data-management hub, and social media resources and content, and relationships with Project Feed 1010 partners.