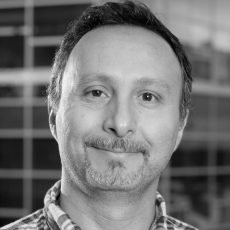 Senior Research Scientist
Dr. Turkarslan is a Research Scientist at Institute for Systems Biology. He got his PhD in Cell and Molecular Biology at University of Pennsylvania. He is interested in understanding how cells respond to changes in the environment by reprogramming their gene regulatory networks (GRN) and delineating the principles underlying the evolution of these complex regulatory programs. Dr. Turkarslan uses systems approaches to build global scale predictive network models for microbial organisms and simple communities to reverse engineer biological circuits.
Currently, he is focused on studying adaptation of microorganisms and their communities to fluctuating environments and role of regulation through investigation of gene regulatory network models, bioenergetics, modeling and single cell studies. In addition, he develops data management and dissemination tools and portals for visualization and exploration of multi-dimensional systems biology data. Dr. Turkarslan is also pursuing studies related to developing experimental and computational framework for microbial single cell genomics and transcriptomics.
Publications
4882752
Turkarslan
items
1
chicago-author-date
0
date
desc
year
55
%7B%22status%22%3A%22success%22%2C%22updateneeded%22%3Afalse%2C%22instance%22%3A%22zotpress-3b450108800ca701bbe86d01dde5abc2%22%2C%22meta%22%3A%7B%22request_last%22%3A0%2C%22request_next%22%3A0%2C%22used_cache%22%3Atrue%7D%2C%22data%22%3A%5B%7B%22key%22%3A%22TTEPWWAE%22%2C%22library%22%3A%7B%22id%22%3A4882752%7D%2C%22meta%22%3A%7B%22creatorSummary%22%3A%22Wang%20et%20al.%22%2C%22parsedDate%22%3A%222023-05-11%22%2C%22numChildren%22%3A0%7D%2C%22bib%22%3A%22%3Cdiv%20class%3D%5C%22csl-bib-body%5C%22%20style%3D%5C%22line-height%3A%201.35%3B%20padding-left%3A%201em%3B%20text-indent%3A-1em%3B%5C%22%3E%5Cn%20%20%3Cdiv%20class%3D%5C%22csl-entry%5C%22%3EWang%2C%20Yaxi%2C%20Larry%20A.%20Gallagher%2C%20Pia%20A.%20Andrade%2C%20Andi%20Liu%2C%20Ian%20R.%20Humphreys%2C%20Serdar%20Turkarslan%2C%20Kevin%20J.%20Cutler%2C%20et%20al.%202023.%20%26%23x201C%3BGenetic%20Manipulation%20of%20Candidate%20Phyla%20Radiation%20Bacteria%20Provides%20Functional%20Insights%20into%20Microbial%20Dark%20Matter.%26%23x201D%3B%20%3Ci%3EBioRxiv%3A%20The%20Preprint%20Server%20for%20Biology%3C%5C%2Fi%3E%2C%20May%2C%202023.05.02.539146.%20%3Ca%20href%3D%27https%3A%5C%2F%5C%2Fdoi.org%5C%2F10.1101%5C%2F2023.05.02.539146%27%3Ehttps%3A%5C%2F%5C%2Fdoi.org%5C%2F10.1101%5C%2F2023.05.02.539146%3C%5C%2Fa%3E.%3C%5C%2Fdiv%3E%5Cn%3C%5C%2Fdiv%3E%22%2C%22data%22%3A%7B%22itemType%22%3A%22journalArticle%22%2C%22title%22%3A%22Genetic%20manipulation%20of%20candidate%20phyla%20radiation%20bacteria%20provides%20functional%20insights%20into%20microbial%20dark%20matter%22%2C%22creators%22%3A%5B%7B%22creatorType%22%3A%22author%22%2C%22firstName%22%3A%22Yaxi%22%2C%22lastName%22%3A%22Wang%22%7D%2C%7B%22creatorType%22%3A%22author%22%2C%22firstName%22%3A%22Larry%20A.%22%2C%22lastName%22%3A%22Gallagher%22%7D%2C%7B%22creatorType%22%3A%22author%22%2C%22firstName%22%3A%22Pia%20A.%22%2C%22lastName%22%3A%22Andrade%22%7D%2C%7B%22creatorType%22%3A%22author%22%2C%22firstName%22%3A%22Andi%22%2C%22lastName%22%3A%22Liu%22%7D%2C%7B%22creatorType%22%3A%22author%22%2C%22firstName%22%3A%22Ian%20R.%22%2C%22lastName%22%3A%22Humphreys%22%7D%2C%7B%22creatorType%22%3A%22author%22%2C%22firstName%22%3A%22Serdar%22%2C%22lastName%22%3A%22Turkarslan%22%7D%2C%7B%22creatorType%22%3A%22author%22%2C%22firstName%22%3A%22Kevin%20J.%22%2C%22lastName%22%3A%22Cutler%22%7D%2C%7B%22creatorType%22%3A%22author%22%2C%22firstName%22%3A%22Mario%20L.%22%2C%22lastName%22%3A%22Arrieta-Ortiz%22%7D%2C%7B%22creatorType%22%3A%22author%22%2C%22firstName%22%3A%22Yaqiao%22%2C%22lastName%22%3A%22Li%22%7D%2C%7B%22creatorType%22%3A%22author%22%2C%22firstName%22%3A%22Matthew%20C.%22%2C%22lastName%22%3A%22Radey%22%7D%2C%7B%22creatorType%22%3A%22author%22%2C%22firstName%22%3A%22Jeffrey%20S.%22%2C%22lastName%22%3A%22McLean%22%7D%2C%7B%22creatorType%22%3A%22author%22%2C%22firstName%22%3A%22Qian%22%2C%22lastName%22%3A%22Cong%22%7D%2C%7B%22creatorType%22%3A%22author%22%2C%22firstName%22%3A%22David%22%2C%22lastName%22%3A%22Baker%22%7D%2C%7B%22creatorType%22%3A%22author%22%2C%22firstName%22%3A%22Nitin%20S.%22%2C%22lastName%22%3A%22Baliga%22%7D%2C%7B%22creatorType%22%3A%22author%22%2C%22firstName%22%3A%22S.%20Brook%22%2C%22lastName%22%3A%22Peterson%22%7D%2C%7B%22creatorType%22%3A%22author%22%2C%22firstName%22%3A%22Joseph%20D.%22%2C%22lastName%22%3A%22Mougous%22%7D%5D%2C%22abstractNote%22%3A%22The%20study%20of%20bacteria%20has%20yielded%20fundamental%20insights%20into%20cellular%20biology%20and%20physiology%2C%20biotechnological%20advances%20and%20many%20therapeutics.%20Yet%20due%20to%20a%20lack%20of%20suitable%20tools%2C%20the%20significant%20portion%20of%20bacterial%20diversity%20held%20within%20the%20candidate%20phyla%20radiation%20%28CPR%29%20remains%20inaccessible%20to%20such%20pursuits.%20Here%20we%20show%20that%20CPR%20bacteria%20belonging%20to%20the%20phylum%20Saccharibacteria%20exhibit%20natural%20competence.%20We%20exploit%20this%20property%20to%20develop%20methods%20for%20their%20genetic%20manipulation%2C%20including%20the%20insertion%20of%20heterologous%20sequences%20and%20the%20construction%20of%20targeted%20gene%20deletions.%20Imaging%20of%20fluorescent%20protein-labeled%20Saccharibacteria%20provides%20high%20spatiotemporal%20resolution%20of%20phenomena%20accompanying%20epibiotic%20growth%20and%20a%20transposon%20insertion%20sequencing%20genome-wide%20screen%20reveals%20the%20contribution%20of%20enigmatic%20Saccharibacterial%20genes%20to%20growth%20on%20their%20Actinobacteria%20hosts.%20Finally%2C%20we%20leverage%20metagenomic%20data%20to%20provide%20cutting-edge%20protein%20structure-based%20bioinformatic%20resources%20that%20support%20the%20strain%20Southlakia%20epibionticum%20and%20its%20corresponding%20host%2C%20Actinomyces%20israelii%20%2C%20as%20a%20model%20system%20for%20unlocking%20the%20molecular%20underpinnings%20of%20the%20epibiotic%20lifestyle.%22%2C%22date%22%3A%222023-05-11%22%2C%22language%22%3A%22eng%22%2C%22DOI%22%3A%2210.1101%5C%2F2023.05.02.539146%22%2C%22ISSN%22%3A%22%22%2C%22url%22%3A%22%22%2C%22collections%22%3A%5B%5D%2C%22dateModified%22%3A%222023-06-15T19%3A43%3A27Z%22%7D%7D%2C%7B%22key%22%3A%22L8G2DJPX%22%2C%22library%22%3A%7B%22id%22%3A4882752%7D%2C%22meta%22%3A%7B%22creatorSummary%22%3A%22Lorenzetti%20et%20al.%22%2C%22parsedDate%22%3A%222023-04-27%22%2C%22numChildren%22%3A0%7D%2C%22bib%22%3A%22%3Cdiv%20class%3D%5C%22csl-bib-body%5C%22%20style%3D%5C%22line-height%3A%201.35%3B%20padding-left%3A%201em%3B%20text-indent%3A-1em%3B%5C%22%3E%5Cn%20%20%3Cdiv%20class%3D%5C%22csl-entry%5C%22%3ELorenzetti%2C%20Alan%20P.%20R.%2C%20Ulrike%20Kusebauch%2C%20L%26%23xED%3Bvia%20S.%20Zaramela%2C%20Wei-Ju%20Wu%2C%20Jo%26%23xE3%3Bo%20P.%20P.%20de%20Almeida%2C%20Serdar%20Turkarslan%2C%20Adri%26%23xE1%3Bn%20L%20G%20de%20Lomana%2C%20et%20al.%202023.%20%26%23x201C%3BA%20Genome-Scale%20Atlas%20Reveals%20Complex%20Interplay%20of%20Transcription%20and%20Translation%20in%20an%20Archaeon.%26%23x201D%3B%20%3Ci%3EMSystems%3C%5C%2Fi%3E%208%20%282%29%3A%20e0081622.%20%3Ca%20href%3D%27https%3A%5C%2F%5C%2Fdoi.org%5C%2F10.1128%5C%2Fmsystems.00816-22%27%3Ehttps%3A%5C%2F%5C%2Fdoi.org%5C%2F10.1128%5C%2Fmsystems.00816-22%3C%5C%2Fa%3E.%3C%5C%2Fdiv%3E%5Cn%3C%5C%2Fdiv%3E%22%2C%22data%22%3A%7B%22itemType%22%3A%22journalArticle%22%2C%22title%22%3A%22A%20Genome-Scale%20Atlas%20Reveals%20Complex%20Interplay%20of%20Transcription%20and%20Translation%20in%20an%20Archaeon%22%2C%22creators%22%3A%5B%7B%22creatorType%22%3A%22author%22%2C%22firstName%22%3A%22Alan%20P.%20R.%22%2C%22lastName%22%3A%22Lorenzetti%22%7D%2C%7B%22creatorType%22%3A%22author%22%2C%22firstName%22%3A%22Ulrike%22%2C%22lastName%22%3A%22Kusebauch%22%7D%2C%7B%22creatorType%22%3A%22author%22%2C%22firstName%22%3A%22L%5Cu00edvia%20S.%22%2C%22lastName%22%3A%22Zaramela%22%7D%2C%7B%22creatorType%22%3A%22author%22%2C%22firstName%22%3A%22Wei-Ju%22%2C%22lastName%22%3A%22Wu%22%7D%2C%7B%22creatorType%22%3A%22author%22%2C%22firstName%22%3A%22Jo%5Cu00e3o%20P.%20P.%22%2C%22lastName%22%3A%22de%20Almeida%22%7D%2C%7B%22creatorType%22%3A%22author%22%2C%22firstName%22%3A%22Serdar%22%2C%22lastName%22%3A%22Turkarslan%22%7D%2C%7B%22creatorType%22%3A%22author%22%2C%22firstName%22%3A%22Adri%5Cu00e1n%22%2C%22lastName%22%3A%22L%20G%20de%20Lomana%22%7D%2C%7B%22creatorType%22%3A%22author%22%2C%22firstName%22%3A%22Jos%5Cu00e9%20V.%22%2C%22lastName%22%3A%22Gomes-Filho%22%7D%2C%7B%22creatorType%22%3A%22author%22%2C%22firstName%22%3A%22Ricardo%20Z.%20N.%22%2C%22lastName%22%3A%22V%5Cu00eancio%22%7D%2C%7B%22creatorType%22%3A%22author%22%2C%22firstName%22%3A%22Robert%20L.%22%2C%22lastName%22%3A%22Moritz%22%7D%2C%7B%22creatorType%22%3A%22author%22%2C%22firstName%22%3A%22Tie%22%2C%22lastName%22%3A%22Koide%22%7D%2C%7B%22creatorType%22%3A%22author%22%2C%22firstName%22%3A%22Nitin%20S.%22%2C%22lastName%22%3A%22Baliga%22%7D%5D%2C%22abstractNote%22%3A%22The%20scale%20of%20post-transcriptional%20regulation%20and%20the%20implications%20of%20its%20interplay%20with%20other%20forms%20of%20regulation%20in%20environmental%20acclimation%20are%20underexplored%20for%20organisms%20of%20the%20domain%20Archaea.%20Here%2C%20we%20have%20investigated%20the%20scale%20of%20post-transcriptional%20regulation%20in%20the%20extremely%20halophilic%20archaeon%20Halobacterium%20salinarum%20NRC-1%20by%20integrating%20the%20transcriptome-wide%20locations%20of%20transcript%20processing%20sites%20%28TPSs%29%20and%20SmAP1%20binding%2C%20the%20genome-wide%20locations%20of%20antisense%20RNAs%20%28asRNAs%29%2C%20and%20the%20consequences%20of%20RNase_2099C%20knockout%20on%20the%20differential%20expression%20of%20all%20genes.%20This%20integrated%20analysis%20has%20discovered%20that%2054%25%20of%20all%20protein-coding%20genes%20in%20the%20genome%20of%20this%20haloarchaeon%20are%20likely%20targeted%20by%20multiple%20mechanisms%20for%20putative%20post-transcriptional%20processing%20and%20regulation%2C%20with%20about%2020%25%20of%20genes%20likely%20being%20regulated%20by%20combinatorial%20schemes%20involving%20SmAP1%2C%20asRNAs%2C%20and%20RNase_2099C.%20Comparative%20analysis%20of%20mRNA%20levels%20%28transcriptome%20sequencing%20%5BRNA-Seq%5D%29%20and%20protein%20levels%20%28sequential%20window%20acquisition%20of%20all%20theoretical%20fragment%20ion%20spectra%20mass%20spectrometry%20%5BSWATH-MS%5D%29%20for%202%2C579%20genes%20over%20four%20phases%20of%20batch%20culture%20growth%20in%20complex%20medium%20generated%20additional%20evidence%20for%20the%20conditional%20post-transcriptional%20regulation%20of%207%25%20of%20all%20protein-coding%20genes.%20We%20demonstrate%20that%20post-transcriptional%20regulation%20may%20act%20to%20fine-tune%20specialized%20and%20rapid%20acclimation%20to%20stressful%20environments%2C%20e.g.%2C%20as%20a%20switch%20to%20turn%20on%20gas%20vesicle%20biogenesis%20to%20promote%20vertical%20relocation%20under%20anoxic%20conditions%20and%20modulate%20the%20frequency%20of%20transposition%20by%20insertion%20sequence%20%28IS%29%20elements%20of%20the%20IS200%5C%2FIS605%2C%20IS4%2C%20and%20ISH3%20families.%20Findings%20from%20this%20study%20are%20provided%20as%20an%20atlas%20in%20a%20public%20Web%20resource%20%28https%3A%5C%2F%5C%2Fhalodata.systemsbiology.net%29.%20IMPORTANCE%20While%20the%20transcriptional%20regulation%20landscape%20of%20archaea%20has%20been%20extensively%20investigated%2C%20we%20currently%20have%20limited%20knowledge%20about%20post-transcriptional%20regulation%20and%20its%20driving%20mechanisms%20in%20this%20domain%20of%20life.%20In%20this%20study%2C%20we%20collected%20and%20integrated%20omics%20data%20from%20multiple%20sources%20and%20technologies%20to%20infer%20post-transcriptionally%20regulated%20genes%20and%20the%20putative%20mechanisms%20modulating%20their%20expression%20at%20the%20protein%20level%20in%20Halobacterium%20salinarum%20NRC-1.%20The%20results%20suggest%20that%20post-transcriptional%20regulation%20may%20drive%20environmental%20acclimation%20by%20regulating%20hallmark%20biological%20processes.%20To%20foster%20discoveries%20by%20other%20research%20groups%20interested%20in%20the%20topic%2C%20we%20extended%20our%20integrated%20data%20to%20the%20public%20in%20the%20form%20of%20an%20interactive%20atlas%20%28https%3A%5C%2F%5C%2Fhalodata.systemsbiology.net%29.%22%2C%22date%22%3A%222023-04-27%22%2C%22language%22%3A%22eng%22%2C%22DOI%22%3A%2210.1128%5C%2Fmsystems.00816-22%22%2C%22ISSN%22%3A%222379-5077%22%2C%22url%22%3A%22%22%2C%22collections%22%3A%5B%5D%2C%22dateModified%22%3A%222023-06-15T19%3A43%3A59Z%22%7D%7D%2C%7B%22key%22%3A%228KCIP49Z%22%2C%22library%22%3A%7B%22id%22%3A4882752%7D%2C%22meta%22%3A%7B%22creatorSummary%22%3A%22Park%20et%20al.%22%2C%22parsedDate%22%3A%222022-08-08%22%2C%22numChildren%22%3A0%7D%2C%22bib%22%3A%22%3Cdiv%20class%3D%5C%22csl-bib-body%5C%22%20style%3D%5C%22line-height%3A%201.35%3B%20padding-left%3A%201em%3B%20text-indent%3A-1em%3B%5C%22%3E%5Cn%20%20%3Cdiv%20class%3D%5C%22csl-entry%5C%22%3EPark%2C%20James%20H.%2C%20Abdullah%20H.%20Feroze%2C%20Samuel%20N.%20Emerson%2C%20Anca%20B.%20Mihalas%2C%20C.%20Dirk%20Keene%2C%20Patrick%20J.%20Cimino%2C%20Adrian%20Lopez%20Garcia%20de%20Lomana%2C%20et%20al.%202022.%20%26%23x201C%3BA%20Single-Cell%20Based%20Precision%20Medicine%20Approach%20Using%20Glioblastoma%20Patient-Specific%20Models.%26%23x201D%3B%20%3Ci%3ENPJ%20Precision%20Oncology%3C%5C%2Fi%3E%206%20%281%29%3A%2055.%20%3Ca%20href%3D%27https%3A%5C%2F%5C%2Fdoi.org%5C%2F10.1038%5C%2Fs41698-022-00294-4%27%3Ehttps%3A%5C%2F%5C%2Fdoi.org%5C%2F10.1038%5C%2Fs41698-022-00294-4%3C%5C%2Fa%3E.%3C%5C%2Fdiv%3E%5Cn%3C%5C%2Fdiv%3E%22%2C%22data%22%3A%7B%22itemType%22%3A%22journalArticle%22%2C%22title%22%3A%22A%20single-cell%20based%20precision%20medicine%20approach%20using%20glioblastoma%20patient-specific%20models%22%2C%22creators%22%3A%5B%7B%22creatorType%22%3A%22author%22%2C%22firstName%22%3A%22James%20H.%22%2C%22lastName%22%3A%22Park%22%7D%2C%7B%22creatorType%22%3A%22author%22%2C%22firstName%22%3A%22Abdullah%20H.%22%2C%22lastName%22%3A%22Feroze%22%7D%2C%7B%22creatorType%22%3A%22author%22%2C%22firstName%22%3A%22Samuel%20N.%22%2C%22lastName%22%3A%22Emerson%22%7D%2C%7B%22creatorType%22%3A%22author%22%2C%22firstName%22%3A%22Anca%20B.%22%2C%22lastName%22%3A%22Mihalas%22%7D%2C%7B%22creatorType%22%3A%22author%22%2C%22firstName%22%3A%22C.%20Dirk%22%2C%22lastName%22%3A%22Keene%22%7D%2C%7B%22creatorType%22%3A%22author%22%2C%22firstName%22%3A%22Patrick%20J.%22%2C%22lastName%22%3A%22Cimino%22%7D%2C%7B%22creatorType%22%3A%22author%22%2C%22firstName%22%3A%22Adrian%20Lopez%20Garcia%22%2C%22lastName%22%3A%22de%20Lomana%22%7D%2C%7B%22creatorType%22%3A%22author%22%2C%22firstName%22%3A%22Kavya%22%2C%22lastName%22%3A%22Kannan%22%7D%2C%7B%22creatorType%22%3A%22author%22%2C%22firstName%22%3A%22Wei-Ju%22%2C%22lastName%22%3A%22Wu%22%7D%2C%7B%22creatorType%22%3A%22author%22%2C%22firstName%22%3A%22Serdar%22%2C%22lastName%22%3A%22Turkarslan%22%7D%2C%7B%22creatorType%22%3A%22author%22%2C%22firstName%22%3A%22Nitin%20S.%22%2C%22lastName%22%3A%22Baliga%22%7D%2C%7B%22creatorType%22%3A%22author%22%2C%22firstName%22%3A%22Anoop%20P.%22%2C%22lastName%22%3A%22Patel%22%7D%5D%2C%22abstractNote%22%3A%22Glioblastoma%20%28GBM%29%20is%20a%20heterogeneous%20tumor%20made%20up%20of%20cell%20states%20that%20evolve%20over%20time.%20Here%2C%20we%20modeled%20tumor%20evolutionary%20trajectories%20during%20standard-of-care%20treatment%20using%20multi-omic%20single-cell%20analysis%20of%20a%20primary%20tumor%20sample%2C%20corresponding%20mouse%20xenografts%20subjected%20to%20standard%20of%20care%20therapy%2C%20and%20recurrent%20tumor%20at%20autopsy.%20We%20mined%20the%20multi-omic%20data%20with%20single-cell%20SYstems%20Genetics%20Network%20AnaLysis%20%28scSYGNAL%29%20to%20identify%20a%20network%20of%2052%20regulators%20that%20mediate%20treatment-induced%20shifts%20in%20xenograft%20tumor-cell%20states%20that%20were%20also%20reflected%20in%20recurrence.%20By%20integrating%20scSYGNAL-derived%20regulatory%20network%20information%20with%20transcription%20factor%20accessibility%20deviations%20derived%20from%20single-cell%20ATAC-seq%20data%2C%20we%20developed%20consensus%20networks%20that%20modulate%20cell%20state%20transitions%20across%20subpopulations%20of%20primary%20and%20recurrent%20tumor%20cells.%20Finally%2C%20by%20matching%20targeted%20therapies%20to%20active%20regulatory%20networks%20underlying%20tumor%20evolutionary%20trajectories%2C%20we%20provide%20a%20framework%20for%20applying%20single-cell-based%20precision%20medicine%20approaches%20to%20an%20individual%20patient%20in%20a%20concurrent%2C%20adjuvant%2C%20or%20recurrent%20setting.%22%2C%22date%22%3A%222022-08-08%22%2C%22language%22%3A%22eng%22%2C%22DOI%22%3A%2210.1038%5C%2Fs41698-022-00294-4%22%2C%22ISSN%22%3A%222397-768X%22%2C%22url%22%3A%22%22%2C%22collections%22%3A%5B%225FRVZCA6%22%5D%2C%22dateModified%22%3A%222022-12-07T08%3A39%3A12Z%22%7D%7D%2C%7B%22key%22%3A%225X6G6CLY%22%2C%22library%22%3A%7B%22id%22%3A4882752%7D%2C%22meta%22%3A%7B%22creatorSummary%22%3A%22Arrieta-Ortiz%20et%20al.%22%2C%22parsedDate%22%3A%222021-11-10%22%2C%22numChildren%22%3A0%7D%2C%22bib%22%3A%22%3Cdiv%20class%3D%5C%22csl-bib-body%5C%22%20style%3D%5C%22line-height%3A%201.35%3B%20padding-left%3A%201em%3B%20text-indent%3A-1em%3B%5C%22%3E%5Cn%20%20%3Cdiv%20class%3D%5C%22csl-entry%5C%22%3EArrieta-Ortiz%2C%20Mario%20L.%2C%20Selva%20Rupa%20Christinal%20Immanuel%2C%20Serdar%20Turkarslan%2C%20Wei-Ju%20Wu%2C%20Brintha%20P.%20Girinathan%2C%20Jay%20N.%20Worley%2C%20Nicholas%20DiBenedetto%2C%20et%20al.%202021.%20%26%23x201C%3BPredictive%20Regulatory%20and%20Metabolic%20Network%20Models%20for%20Systems%20Analysis%20of%20Clostridioides%20Difficile.%26%23x201D%3B%20%3Ci%3ECell%20Host%20%26amp%3B%20Microbe%3C%5C%2Fi%3E%2029%20%2811%29%3A%201709-1723.e5.%20%3Ca%20href%3D%27https%3A%5C%2F%5C%2Fdoi.org%5C%2F10.1016%5C%2Fj.chom.2021.09.008%27%3Ehttps%3A%5C%2F%5C%2Fdoi.org%5C%2F10.1016%5C%2Fj.chom.2021.09.008%3C%5C%2Fa%3E.%3C%5C%2Fdiv%3E%5Cn%3C%5C%2Fdiv%3E%22%2C%22data%22%3A%7B%22itemType%22%3A%22journalArticle%22%2C%22title%22%3A%22Predictive%20regulatory%20and%20metabolic%20network%20models%20for%20systems%20analysis%20of%20Clostridioides%20difficile%22%2C%22creators%22%3A%5B%7B%22creatorType%22%3A%22author%22%2C%22firstName%22%3A%22Mario%20L.%22%2C%22lastName%22%3A%22Arrieta-Ortiz%22%7D%2C%7B%22creatorType%22%3A%22author%22%2C%22firstName%22%3A%22Selva%20Rupa%20Christinal%22%2C%22lastName%22%3A%22Immanuel%22%7D%2C%7B%22creatorType%22%3A%22author%22%2C%22firstName%22%3A%22Serdar%22%2C%22lastName%22%3A%22Turkarslan%22%7D%2C%7B%22creatorType%22%3A%22author%22%2C%22firstName%22%3A%22Wei-Ju%22%2C%22lastName%22%3A%22Wu%22%7D%2C%7B%22creatorType%22%3A%22author%22%2C%22firstName%22%3A%22Brintha%20P.%22%2C%22lastName%22%3A%22Girinathan%22%7D%2C%7B%22creatorType%22%3A%22author%22%2C%22firstName%22%3A%22Jay%20N.%22%2C%22lastName%22%3A%22Worley%22%7D%2C%7B%22creatorType%22%3A%22author%22%2C%22firstName%22%3A%22Nicholas%22%2C%22lastName%22%3A%22DiBenedetto%22%7D%2C%7B%22creatorType%22%3A%22author%22%2C%22firstName%22%3A%22Olga%22%2C%22lastName%22%3A%22Soutourina%22%7D%2C%7B%22creatorType%22%3A%22author%22%2C%22firstName%22%3A%22Johann%22%2C%22lastName%22%3A%22Peltier%22%7D%2C%7B%22creatorType%22%3A%22author%22%2C%22firstName%22%3A%22Bruno%22%2C%22lastName%22%3A%22Dupuy%22%7D%2C%7B%22creatorType%22%3A%22author%22%2C%22firstName%22%3A%22Lynn%22%2C%22lastName%22%3A%22Bry%22%7D%2C%7B%22creatorType%22%3A%22author%22%2C%22firstName%22%3A%22Nitin%20S.%22%2C%22lastName%22%3A%22Baliga%22%7D%5D%2C%22abstractNote%22%3A%22We%20present%20predictive%20models%20for%20comprehensive%20systems%20analysis%20of%20Clostridioides%20difficile%2C%20the%20etiology%20of%20pseudomembranous%20colitis.%20By%20leveraging%20151%20published%20transcriptomes%2C%20we%20generated%20an%20EGRIN%20model%20that%20organizes%2090%25%20of%20C.%5Cu00a0difficile%20genes%20into%20a%20transcriptional%20regulatory%20network%20of%20297%20co-regulated%20modules%2C%20implicating%20genes%20in%20sporulation%2C%20carbohydrate%20transport%2C%20and%20metabolism.%20By%20advancing%20a%20metabolic%20model%20through%20addition%20and%20curation%20of%20metabolic%20reactions%20including%20nutrient%20uptake%2C%20we%20discovered%2014%20amino%20acids%2C%20diverse%20carbohydrates%2C%20and%2010%20metabolic%20genes%20as%20essential%20for%20C.%5Cu00a0difficile%20growth%20in%20the%20intestinal%20environment.%20Finally%2C%20we%20developed%20a%20PRIME%20model%20to%20uncover%20how%20EGRIN-inferred%20combinatorial%20gene%20regulation%20by%20transcription%20factors%2C%20such%20as%20CcpA%20and%20CodY%2C%20modulates%20essential%20metabolic%20processes%20to%20enable%20C.%5Cu00a0difficile%20growth%20relative%20to%20commensal%20colonization.%20The%20C.%5Cu00a0difficile%20interactive%20web%20portal%20provides%20access%20to%20these%20model%20resources%20to%20support%20collaborative%20systems-level%20studies%20of%20context-specific%20virulence%20mechanisms%20in%20C.%5Cu00a0difficile.%22%2C%22date%22%3A%222021-11-10%22%2C%22language%22%3A%22eng%22%2C%22DOI%22%3A%2210.1016%5C%2Fj.chom.2021.09.008%22%2C%22ISSN%22%3A%221934-6069%22%2C%22url%22%3A%22%22%2C%22collections%22%3A%5B%225FRVZCA6%22%5D%2C%22dateModified%22%3A%222022-12-09T22%3A34%3A06Z%22%7D%7D%2C%7B%22key%22%3A%22FXT26NM7%22%2C%22library%22%3A%7B%22id%22%3A4882752%7D%2C%22meta%22%3A%7B%22creatorSummary%22%3A%22Voolstra%20et%20al.%22%2C%22parsedDate%22%3A%222021-08-03%22%2C%22numChildren%22%3A0%7D%2C%22bib%22%3A%22%3Cdiv%20class%3D%5C%22csl-bib-body%5C%22%20style%3D%5C%22line-height%3A%201.35%3B%20padding-left%3A%201em%3B%20text-indent%3A-1em%3B%5C%22%3E%5Cn%20%20%3Cdiv%20class%3D%5C%22csl-entry%5C%22%3EVoolstra%2C%20Christian%20R.%2C%20Jacob%20J.%20Valenzuela%2C%20Serdar%20Turkarslan%2C%20Anny%20C%26%23xE1%3Brdenas%2C%20Benjamin%20C.%20C.%20Hume%2C%20Gabriela%20Perna%2C%20Carol%20Buitrago-L%26%23xF3%3Bpez%2C%20et%20al.%202021.%20%26%23x201C%3BContrasting%20Heat%20Stress%20Response%20Patterns%20of%20Coral%20Holobionts%20across%20the%20Red%20Sea%20Suggest%20Distinct%20Mechanisms%20of%20Thermal%20Tolerance.%26%23x201D%3B%20%3Ci%3EMolecular%20Ecology%3C%5C%2Fi%3E%2C%20August.%20%3Ca%20href%3D%27https%3A%5C%2F%5C%2Fdoi.org%5C%2F10.1111%5C%2Fmec.16064%27%3Ehttps%3A%5C%2F%5C%2Fdoi.org%5C%2F10.1111%5C%2Fmec.16064%3C%5C%2Fa%3E.%3C%5C%2Fdiv%3E%5Cn%3C%5C%2Fdiv%3E%22%2C%22data%22%3A%7B%22itemType%22%3A%22journalArticle%22%2C%22title%22%3A%22Contrasting%20heat%20stress%20response%20patterns%20of%20coral%20holobionts%20across%20the%20Red%20Sea%20suggest%20distinct%20mechanisms%20of%20thermal%20tolerance%22%2C%22creators%22%3A%5B%7B%22creatorType%22%3A%22author%22%2C%22firstName%22%3A%22Christian%20R.%22%2C%22lastName%22%3A%22Voolstra%22%7D%2C%7B%22creatorType%22%3A%22author%22%2C%22firstName%22%3A%22Jacob%20J.%22%2C%22lastName%22%3A%22Valenzuela%22%7D%2C%7B%22creatorType%22%3A%22author%22%2C%22firstName%22%3A%22Serdar%22%2C%22lastName%22%3A%22Turkarslan%22%7D%2C%7B%22creatorType%22%3A%22author%22%2C%22firstName%22%3A%22Anny%22%2C%22lastName%22%3A%22C%5Cu00e1rdenas%22%7D%2C%7B%22creatorType%22%3A%22author%22%2C%22firstName%22%3A%22Benjamin%20C.%20C.%22%2C%22lastName%22%3A%22Hume%22%7D%2C%7B%22creatorType%22%3A%22author%22%2C%22firstName%22%3A%22Gabriela%22%2C%22lastName%22%3A%22Perna%22%7D%2C%7B%22creatorType%22%3A%22author%22%2C%22firstName%22%3A%22Carol%22%2C%22lastName%22%3A%22Buitrago-L%5Cu00f3pez%22%7D%2C%7B%22creatorType%22%3A%22author%22%2C%22firstName%22%3A%22Katherine%22%2C%22lastName%22%3A%22Rowe%22%7D%2C%7B%22creatorType%22%3A%22author%22%2C%22firstName%22%3A%22Monica%20V.%22%2C%22lastName%22%3A%22Orellana%22%7D%2C%7B%22creatorType%22%3A%22author%22%2C%22firstName%22%3A%22Nitin%20S.%22%2C%22lastName%22%3A%22Baliga%22%7D%2C%7B%22creatorType%22%3A%22author%22%2C%22firstName%22%3A%22Suman%22%2C%22lastName%22%3A%22Paranjape%22%7D%2C%7B%22creatorType%22%3A%22author%22%2C%22firstName%22%3A%22Guilhem%22%2C%22lastName%22%3A%22Banc-Prandi%22%7D%2C%7B%22creatorType%22%3A%22author%22%2C%22firstName%22%3A%22Jessica%22%2C%22lastName%22%3A%22Bellworthy%22%7D%2C%7B%22creatorType%22%3A%22author%22%2C%22firstName%22%3A%22Maoz%22%2C%22lastName%22%3A%22Fine%22%7D%2C%7B%22creatorType%22%3A%22author%22%2C%22firstName%22%3A%22Sarah%22%2C%22lastName%22%3A%22Frias-Torres%22%7D%2C%7B%22creatorType%22%3A%22author%22%2C%22firstName%22%3A%22Daniel%20J.%22%2C%22lastName%22%3A%22Barshis%22%7D%5D%2C%22abstractNote%22%3A%22Corals%20from%20the%20northern%20Red%20Sea%2C%20in%20particular%20the%20Gulf%20of%20Aqaba%20%28GoA%29%2C%20have%20exceptionally%20high%20bleaching%20thresholds%20approaching%20%3E5%5Cu2103%20above%20their%20maximum%20monthly%20mean%20%28MMM%29%20temperatures.%20These%20elevated%20thresholds%20are%20thought%20to%20be%20due%20to%20historical%20selection%2C%20as%20corals%20passed%20through%20the%20warmer%20Southern%20Red%20Sea%20during%20recolonization%20from%20the%20Arabian%20Sea.%20To%20test%20this%20hypothesis%2C%20we%20determined%20thermal%20tolerance%20thresholds%20of%20GoA%20versus%20central%20Red%20Sea%20%28CRS%29%20Stylophora%20pistillata%20corals%20using%20multi-temperature%20acute%20thermal%20stress%20assays%20to%20determine%20thermal%20thresholds.%20Relative%20thermal%20thresholds%20of%20GoA%20and%20CRS%20corals%20were%20indeed%20similar%20and%20exceptionally%20high%20%28~7%5Cu2103%20above%20MMM%29.%20However%2C%20absolute%20thermal%20thresholds%20of%20CRS%20corals%20were%20on%20average%203%5Cu2103%20above%20those%20of%20GoA%20corals.%20To%20explore%20the%20molecular%20underpinnings%2C%20we%20determined%20gene%20expression%20and%20microbiome%20response%20of%20the%20coral%20holobiont.%20Transcriptomic%20responses%20differed%20markedly%2C%20with%20a%20strong%20response%20to%20the%20thermal%20stress%20in%20GoA%20corals%20and%20their%20symbiotic%20algae%20versus%20a%20remarkably%20muted%20response%20in%20CRS%20colonies.%20Concomitant%20to%20this%2C%20coral%20and%20algal%20genes%20showed%20temperature-induced%20expression%20in%20GoA%20corals%2C%20while%20exhibiting%20fixed%20high%20expression%20%28front-loading%29%20in%20CRS%20corals.%20Bacterial%20community%20composition%20of%20GoA%20corals%20changed%20dramatically%20under%20heat%20stress%2C%20whereas%20CRS%20corals%20displayed%20stable%20assemblages.%20We%20interpret%20the%20response%20of%20GoA%20corals%20as%20that%20of%20a%20resilient%20population%20approaching%20a%20tipping%20point%20in%20contrast%20to%20a%20pattern%20of%20consistently%20elevated%20thermal%20resistance%20in%20CRS%20corals%20that%20cannot%20further%20attune.%20Such%20response%20differences%20suggest%20distinct%20thermal%20tolerance%20mechanisms%20that%20may%20affect%20the%20response%20of%20coral%20populations%20to%20ocean%20warming.%22%2C%22date%22%3A%222021-08-03%22%2C%22language%22%3A%22eng%22%2C%22DOI%22%3A%2210.1111%5C%2Fmec.16064%22%2C%22ISSN%22%3A%221365-294X%22%2C%22url%22%3A%22%22%2C%22collections%22%3A%5B%225FRVZCA6%22%5D%2C%22dateModified%22%3A%222022-12-07T08%3A39%3A02Z%22%7D%7D%2C%7B%22key%22%3A%227WFKC22Q%22%2C%22library%22%3A%7B%22id%22%3A4882752%7D%2C%22meta%22%3A%7B%22creatorSummary%22%3A%22Wall%20et%20al.%22%2C%22parsedDate%22%3A%222021-06-28%22%2C%22numChildren%22%3A0%7D%2C%22bib%22%3A%22%3Cdiv%20class%3D%5C%22csl-bib-body%5C%22%20style%3D%5C%22line-height%3A%201.35%3B%20padding-left%3A%201em%3B%20text-indent%3A-1em%3B%5C%22%3E%5Cn%20%20%3Cdiv%20class%3D%5C%22csl-entry%5C%22%3EWall%2C%20Matthew%20A.%2C%20Serdar%20Turkarslan%2C%20Wei-Ju%20Wu%2C%20Samuel%20A.%20Danziger%2C%20David%20J.%20Reiss%2C%20Mike%20J.%20Mason%2C%20Andrew%20P.%20Dervan%2C%20et%20al.%202021.%20%26%23x201C%3BGenetic%20Program%20Activity%20Delineates%20Risk%2C%20Relapse%2C%20and%20Therapy%20Responsiveness%20in%20Multiple%20Myeloma.%26%23x201D%3B%20%3Ci%3ENPJ%20Precision%20Oncology%3C%5C%2Fi%3E%205%20%281%29%3A%2060.%20%3Ca%20href%3D%27https%3A%5C%2F%5C%2Fdoi.org%5C%2F10.1038%5C%2Fs41698-021-00185-0%27%3Ehttps%3A%5C%2F%5C%2Fdoi.org%5C%2F10.1038%5C%2Fs41698-021-00185-0%3C%5C%2Fa%3E.%3C%5C%2Fdiv%3E%5Cn%3C%5C%2Fdiv%3E%22%2C%22data%22%3A%7B%22itemType%22%3A%22journalArticle%22%2C%22title%22%3A%22Genetic%20program%20activity%20delineates%20risk%2C%20relapse%2C%20and%20therapy%20responsiveness%20in%20multiple%20myeloma%22%2C%22creators%22%3A%5B%7B%22creatorType%22%3A%22author%22%2C%22firstName%22%3A%22Matthew%20A.%22%2C%22lastName%22%3A%22Wall%22%7D%2C%7B%22creatorType%22%3A%22author%22%2C%22firstName%22%3A%22Serdar%22%2C%22lastName%22%3A%22Turkarslan%22%7D%2C%7B%22creatorType%22%3A%22author%22%2C%22firstName%22%3A%22Wei-Ju%22%2C%22lastName%22%3A%22Wu%22%7D%2C%7B%22creatorType%22%3A%22author%22%2C%22firstName%22%3A%22Samuel%20A.%22%2C%22lastName%22%3A%22Danziger%22%7D%2C%7B%22creatorType%22%3A%22author%22%2C%22firstName%22%3A%22David%20J.%22%2C%22lastName%22%3A%22Reiss%22%7D%2C%7B%22creatorType%22%3A%22author%22%2C%22firstName%22%3A%22Mike%20J.%22%2C%22lastName%22%3A%22Mason%22%7D%2C%7B%22creatorType%22%3A%22author%22%2C%22firstName%22%3A%22Andrew%20P.%22%2C%22lastName%22%3A%22Dervan%22%7D%2C%7B%22creatorType%22%3A%22author%22%2C%22firstName%22%3A%22Matthew%20W.%20B.%22%2C%22lastName%22%3A%22Trotter%22%7D%2C%7B%22creatorType%22%3A%22author%22%2C%22firstName%22%3A%22Douglas%22%2C%22lastName%22%3A%22Bassett%22%7D%2C%7B%22creatorType%22%3A%22author%22%2C%22firstName%22%3A%22Robert%20M.%22%2C%22lastName%22%3A%22Hershberg%22%7D%2C%7B%22creatorType%22%3A%22author%22%2C%22firstName%22%3A%22Adri%5Cu00e1n%20L%5Cu00f3pez%20Garc%5Cu00eda%20de%22%2C%22lastName%22%3A%22Lomana%22%7D%2C%7B%22creatorType%22%3A%22author%22%2C%22firstName%22%3A%22Alexander%20V.%22%2C%22lastName%22%3A%22Ratushny%22%7D%2C%7B%22creatorType%22%3A%22author%22%2C%22firstName%22%3A%22Nitin%20S.%22%2C%22lastName%22%3A%22Baliga%22%7D%5D%2C%22abstractNote%22%3A%22Despite%20recent%20advancements%20in%20the%20treatment%20of%20multiple%20myeloma%20%28MM%29%2C%20nearly%20all%20patients%20ultimately%20relapse%20and%20many%20become%20refractory%20to%20multiple%20lines%20of%20therapies.%20Therefore%2C%20we%20not%20only%20need%20the%20ability%20to%20predict%20which%20patients%20are%20at%20high%20risk%20for%20disease%20progression%20but%20also%20a%20means%20to%20understand%20the%20mechanisms%20underlying%20their%20risk.%20Here%2C%20we%20report%20a%20transcriptional%20regulatory%20network%20%28TRN%29%20for%20MM%20inferred%20from%20cross-sectional%20multi-omics%20data%20from%20881%20patients%20that%20predicts%20how%20124%20chromosomal%20abnormalities%20and%20somatic%20mutations%20causally%20perturb%20392%20transcription%20regulators%20of%208549%20genes%20to%20manifest%20in%20distinct%20clinical%20phenotypes%20and%20outcomes.%20We%20identified%20141%20genetic%20programs%20whose%20activity%20profiles%20stratify%20patients%20into%2025%20distinct%20transcriptional%20states%20and%20proved%20to%20be%20more%20predictive%20of%20outcomes%20than%20did%20mutations.%20The%20coherence%20of%20these%20programs%20and%20accuracy%20of%20our%20network-based%20risk%20prediction%20was%20validated%20in%20two%20independent%20datasets.%20We%20observed%20subtype-specific%20vulnerabilities%20to%20interventions%20with%20existing%20drugs%20and%20revealed%20plausible%20mechanisms%20for%20relapse%2C%20including%20the%20establishment%20of%20an%20immunosuppressive%20microenvironment.%20Investigation%20of%20the%20t%284%3B14%29%20clinical%20subtype%20using%20the%20TRN%20revealed%20that%2016%25%20of%20these%20patients%20exhibit%20an%20extreme-risk%20combination%20of%20genetic%20programs%20%28median%20progression-free%20survival%20of%205%20months%29%20that%20create%20a%20distinct%20phenotype%20with%20targetable%20genes%20and%20pathways.%22%2C%22date%22%3A%222021-06-28%22%2C%22language%22%3A%22eng%22%2C%22DOI%22%3A%2210.1038%5C%2Fs41698-021-00185-0%22%2C%22ISSN%22%3A%222397-768X%22%2C%22url%22%3A%22%22%2C%22collections%22%3A%5B%225FRVZCA6%22%5D%2C%22dateModified%22%3A%222022-12-07T08%3A38%3A56Z%22%7D%7D%2C%7B%22key%22%3A%22NRSEC9MB%22%2C%22library%22%3A%7B%22id%22%3A4882752%7D%2C%22meta%22%3A%7B%22creatorSummary%22%3A%22L%5Cu00f3pez%20Garc%5Cu00eda%20de%20Lomana%20et%20al.%22%2C%22parsedDate%22%3A%222020-07-28%22%2C%22numChildren%22%3A2%7D%2C%22bib%22%3A%22%3Cdiv%20class%3D%5C%22csl-bib-body%5C%22%20style%3D%5C%22line-height%3A%201.35%3B%20padding-left%3A%201em%3B%20text-indent%3A-1em%3B%5C%22%3E%5Cn%20%20%3Cdiv%20class%3D%5C%22csl-entry%5C%22%3EL%26%23xF3%3Bpez%20Garc%26%23xED%3Ba%20de%20Lomana%2C%20Adri%26%23xE1%3Bn%2C%20Ulrike%20Kusebauch%2C%20Arjun%20V.%20Raman%2C%20Min%20Pan%2C%20Serdar%20Turkarslan%2C%20Alan%20P.%20R.%20Lorenzetti%2C%20Robert%20L.%20Moritz%2C%20and%20Nitin%20S.%20Baliga.%202020.%20%26%23x201C%3BSelective%20Translation%20of%20Low%20Abundance%20and%20Upregulated%20Transcripts%20in%20Halobacterium%20Salinarum.%26%23x201D%3B%20%3Ci%3EMSystems%3C%5C%2Fi%3E%205%20%284%29.%20%3Ca%20href%3D%27https%3A%5C%2F%5C%2Fdoi.org%5C%2F10.1128%5C%2FmSystems.00329-20%27%3Ehttps%3A%5C%2F%5C%2Fdoi.org%5C%2F10.1128%5C%2FmSystems.00329-20%3C%5C%2Fa%3E.%3C%5C%2Fdiv%3E%5Cn%3C%5C%2Fdiv%3E%22%2C%22data%22%3A%7B%22itemType%22%3A%22journalArticle%22%2C%22title%22%3A%22Selective%20Translation%20of%20Low%20Abundance%20and%20Upregulated%20Transcripts%20in%20Halobacterium%20salinarum%22%2C%22creators%22%3A%5B%7B%22creatorType%22%3A%22author%22%2C%22firstName%22%3A%22Adri%5Cu00e1n%22%2C%22lastName%22%3A%22L%5Cu00f3pez%20Garc%5Cu00eda%20de%20Lomana%22%7D%2C%7B%22creatorType%22%3A%22author%22%2C%22firstName%22%3A%22Ulrike%22%2C%22lastName%22%3A%22Kusebauch%22%7D%2C%7B%22creatorType%22%3A%22author%22%2C%22firstName%22%3A%22Arjun%20V.%22%2C%22lastName%22%3A%22Raman%22%7D%2C%7B%22creatorType%22%3A%22author%22%2C%22firstName%22%3A%22Min%22%2C%22lastName%22%3A%22Pan%22%7D%2C%7B%22creatorType%22%3A%22author%22%2C%22firstName%22%3A%22Serdar%22%2C%22lastName%22%3A%22Turkarslan%22%7D%2C%7B%22creatorType%22%3A%22author%22%2C%22firstName%22%3A%22Alan%20P.%20R.%22%2C%22lastName%22%3A%22Lorenzetti%22%7D%2C%7B%22creatorType%22%3A%22author%22%2C%22firstName%22%3A%22Robert%20L.%22%2C%22lastName%22%3A%22Moritz%22%7D%2C%7B%22creatorType%22%3A%22author%22%2C%22firstName%22%3A%22Nitin%20S.%22%2C%22lastName%22%3A%22Baliga%22%7D%5D%2C%22abstractNote%22%3A%22When%20organisms%20encounter%20an%20unfavorable%20environment%2C%20they%20transition%20to%20a%20physiologically%20distinct%2C%20quiescent%20state%20wherein%20abundant%20transcripts%20from%20the%20previous%20active%20growth%20state%20continue%20to%20persist%2C%20albeit%20their%20active%20transcription%20is%20downregulated.%20In%20order%20to%20generate%20proteins%20for%20the%20new%20quiescent%20physiological%20state%2C%20we%20hypothesized%20that%20the%20translation%20machinery%20must%20selectively%20translate%20upregulated%20transcripts%20in%20an%20intracellular%20milieu%20crowded%20with%20considerably%20higher%20abundance%20transcripts%20from%20the%20previous%20active%20growth%20state.%20Here%2C%20we%20have%20analyzed%20genome-wide%20changes%20in%20the%20transcriptome%20%28RNA%20sequencing%20%5BRNA-seq%5D%29%2C%20changes%20in%20translational%20regulation%20and%20efficiency%20by%20ribosome%20profiling%20across%20all%20transcripts%20%28ribosome%20profiling%20%5BRibo-seq%5D%29%2C%20and%20protein%20level%20changes%20in%20assembled%20ribosomal%20proteins%20%28sequential%20window%20acquisition%20of%20all%20theoretical%20mass%20spectra%20%5BSWATH-MS%5D%29%20to%20investigate%20the%20interplay%20of%20transcriptional%20and%20translational%20regulation%20in%20Halobacterium%20salinarum%20as%20it%20transitions%20from%20active%20growth%20to%20quiescence.%20We%20have%20discovered%20that%20interplay%20of%20regulatory%20processes%20at%20different%20levels%20of%20information%20processing%20generates%20condition-specific%20ribosomal%20complexes%20to%20translate%20preferentially%20pools%20of%20low%20abundance%20and%20upregulated%20transcripts.%20Through%20analysis%20of%20the%20gene%20regulatory%20network%20architecture%20of%20H.%20salinarum%2C%20Escherichia%20coli%2C%20and%20Saccharomyces%20cerevisiae%2C%20we%20demonstrate%20that%20this%20conditional%2C%20modular%20organization%20of%20regulatory%20programs%20governing%20translational%20systems%20is%20a%20generalized%20feature%20across%20all%20domains%20of%20life.IMPORTANCE%20Our%20findings%20demonstrate%20conclusively%20that%20low%20abundance%20and%20upregulated%20transcripts%20are%20preferentially%20translated%2C%20potentially%20by%20environment-specific%20translation%20systems%20with%20distinct%20ribosomal%20protein%20composition.%20We%20show%20that%20a%20complex%20interplay%20of%20transcriptional%20and%20posttranscriptional%20regulation%20underlies%20the%20conditional%20and%20modular%20regulatory%20programs%20that%20generate%20ribosomes%20of%20distinct%20protein%20composition.%20The%20modular%20regulation%20of%20ribosomal%20proteins%20with%20other%20transcription%2C%20translation%2C%20and%20metabolic%20genes%20is%20generalizable%20to%20bacterial%20and%20eukaryotic%20microbes.%20These%20findings%20are%20relevant%20to%20how%20microorganisms%20adapt%20to%20unfavorable%20environments%20when%20they%20transition%20from%20active%20growth%20to%20quiescence%20by%20generating%20proteins%20from%20upregulated%20transcripts%20that%20are%20in%20considerably%20lower%20abundance%20relative%20to%20transcripts%20associated%20with%20the%20previous%20physiological%20state.%20Selective%20translation%20of%20transcripts%20by%20distinct%20ribosomes%20could%20form%20the%20basis%20for%20adaptive%20evolution%20to%20new%20environments%20through%20a%20modular%20regulation%20of%20the%20translational%20systems.%22%2C%22date%22%3A%22Jul%2028%2C%202020%22%2C%22language%22%3A%22eng%22%2C%22DOI%22%3A%2210.1128%5C%2FmSystems.00329-20%22%2C%22ISSN%22%3A%222379-5077%22%2C%22url%22%3A%22%22%2C%22collections%22%3A%5B%225FRVZCA6%22%5D%2C%22dateModified%22%3A%222022-12-07T08%3A38%3A33Z%22%7D%7D%2C%7B%22key%22%3A%224EK8S3TS%22%2C%22library%22%3A%7B%22id%22%3A4882752%7D%2C%22meta%22%3A%7B%22creatorSummary%22%3A%22Wall%20et%20al.%22%2C%22parsedDate%22%3A%222020-04-01%22%2C%22numChildren%22%3A0%7D%2C%22bib%22%3A%22%3Cdiv%20class%3D%5C%22csl-bib-body%5C%22%20style%3D%5C%22line-height%3A%201.35%3B%20padding-left%3A%201em%3B%20text-indent%3A-1em%3B%5C%22%3E%5Cn%20%20%3Cdiv%20class%3D%5C%22csl-entry%5C%22%3EWall%2C%20Matthew%20A.%2C%20Serdar%20Turkarslan%2C%20Wei-Ju%20Wu%2C%20Samuel%20A.%20Danziger%2C%20David%20J.%20Reiss%2C%20Mike%20J.%20Mason%2C%20Andrew%20P.%20Dervan%2C%20et%20al.%202020.%20%26%23x201C%3BGenetic%20Program%20Activity%20Delineates%20Risk%2C%20Relapse%2C%20and%20Therapy%20Responsiveness%20in%20Multiple%20Myeloma.%26%23x201D%3B%20Preprint.%20Systems%20Biology.%20https%3A%5C%2F%5C%2Fdoi.org%5C%2F10.1101%5C%2F2020.04.01.012351.%3C%5C%2Fdiv%3E%5Cn%3C%5C%2Fdiv%3E%22%2C%22data%22%3A%7B%22itemType%22%3A%22report%22%2C%22title%22%3A%22Genetic%20program%20activity%20delineates%20risk%2C%20relapse%2C%20and%20therapy%20responsiveness%20in%20Multiple%20Myeloma%22%2C%22creators%22%3A%5B%7B%22creatorType%22%3A%22author%22%2C%22firstName%22%3A%22Matthew%20A.%22%2C%22lastName%22%3A%22Wall%22%7D%2C%7B%22creatorType%22%3A%22author%22%2C%22firstName%22%3A%22Serdar%22%2C%22lastName%22%3A%22Turkarslan%22%7D%2C%7B%22creatorType%22%3A%22author%22%2C%22firstName%22%3A%22Wei-Ju%22%2C%22lastName%22%3A%22Wu%22%7D%2C%7B%22creatorType%22%3A%22author%22%2C%22firstName%22%3A%22Samuel%20A.%22%2C%22lastName%22%3A%22Danziger%22%7D%2C%7B%22creatorType%22%3A%22author%22%2C%22firstName%22%3A%22David%20J.%22%2C%22lastName%22%3A%22Reiss%22%7D%2C%7B%22creatorType%22%3A%22author%22%2C%22firstName%22%3A%22Mike%20J.%22%2C%22lastName%22%3A%22Mason%22%7D%2C%7B%22creatorType%22%3A%22author%22%2C%22firstName%22%3A%22Andrew%20P.%22%2C%22lastName%22%3A%22Dervan%22%7D%2C%7B%22creatorType%22%3A%22author%22%2C%22firstName%22%3A%22Matthew%20W.B.%22%2C%22lastName%22%3A%22Trotter%22%7D%2C%7B%22creatorType%22%3A%22author%22%2C%22firstName%22%3A%22Douglas%22%2C%22lastName%22%3A%22Bassett%22%7D%2C%7B%22creatorType%22%3A%22author%22%2C%22firstName%22%3A%22Robert%20M.%22%2C%22lastName%22%3A%22Hershberg%22%7D%2C%7B%22creatorType%22%3A%22author%22%2C%22firstName%22%3A%22Adri%5Cu00e1n%20L%5Cu00f3pez%20Garc%5Cu00eda%22%2C%22lastName%22%3A%22de%20Lomana%22%7D%2C%7B%22creatorType%22%3A%22author%22%2C%22firstName%22%3A%22Alexander%20V.%22%2C%22lastName%22%3A%22Ratushny%22%7D%2C%7B%22creatorType%22%3A%22author%22%2C%22firstName%22%3A%22Nitin%20S.%22%2C%22lastName%22%3A%22Baliga%22%7D%5D%2C%22abstractNote%22%3A%22Abstract%20%5Cn%20%20%20%20%20%20%20%20%20%20Despite%20recent%20advancements%20in%20the%20treatment%20of%20multiple%20myeloma%20%28MM%29%2C%20nearly%20all%20patients%20ultimately%20relapse%20and%20many%20become%20refractory%20to%20their%20previous%20therapies.%20Although%20many%20therapies%20exist%20with%20diverse%20mechanisms%20of%20action%2C%20it%20is%20not%20yet%20clear%20how%20the%20differences%20in%20MM%20biology%20across%20patients%20impacts%20the%20likelihood%20of%20success%20for%20existing%20therapies%20and%20those%20in%20the%20pipeline.%20Therefore%2C%20we%20not%20only%20need%20the%20ability%20to%20predict%20which%20patients%20are%20at%20high%20risk%20for%20disease%20progression%2C%20but%20also%20a%20means%20to%20understand%20the%20mechanisms%20underlying%20their%20risk.%20We%20hypothesized%20that%20knowledge%20of%20the%20biological%20networks%20that%20give%20rise%20to%20MM%2C%20specifically%20the%20transcriptional%20regulatory%20network%20%28TRN%29%20and%20the%20mechanisms%20by%20which%20mutations%20impact%20gene%20regulation%2C%20would%20enable%20improved%20predictions%20of%20disease%20progression%20and%20actionable%20insights%20for%20treatment.%20Here%20we%20present%20a%20method%20to%20infer%20TRNs%20from%20multi-omics%20data%20and%20apply%20it%20to%20the%20generation%20of%20a%20MM%20TRN%20that%20links%20chromosomal%20abnormalities%20and%20somatic%20mutations%20to%20downstream%20effects%20on%20gene%20expression%20via%20perturbation%20of%20transcriptional%20regulators.%20We%20find%20that%20141%20genetic%20programs%20underlie%20the%20disease%20and%20that%20the%20activity%20profile%20of%20these%20programs%20fall%20into%20one%20of%2025%20distinct%20transcriptional%20states.%20These%20transcriptional%20signatures%20prove%20to%20be%20more%20predictive%20of%20outcomes%20than%20do%20mutations%20and%20reveal%20plausible%20mechanisms%20for%20relapse%2C%20including%20the%20establishment%20of%20an%20immuno-suppressive%20microenvironment.%20Moreover%2C%20we%20observe%20subtype-specific%20vulnerabilities%20to%20interventions%20with%20existing%20drugs%20and%20motivate%20the%20development%20of%20new%20targeted%20therapies%20that%20appear%20especially%20promising%20for%20relapsed%20refractory%20MM.%22%2C%22reportNumber%22%3A%22%22%2C%22reportType%22%3A%22preprint%22%2C%22institution%22%3A%22Systems%20Biology%22%2C%22date%22%3A%222020-04-01%22%2C%22language%22%3A%22en%22%2C%22url%22%3A%22http%3A%5C%2F%5C%2Fbiorxiv.org%5C%2Flookup%5C%2Fdoi%5C%2F10.1101%5C%2F2020.04.01.012351%22%2C%22collections%22%3A%5B%225FRVZCA6%22%5D%2C%22dateModified%22%3A%222022-12-07T08%3A38%3A56Z%22%7D%7D%2C%7B%22key%22%3A%22ID9NNAFK%22%2C%22library%22%3A%7B%22id%22%3A4882752%7D%2C%22meta%22%3A%7B%22creatorSummary%22%3A%22Qin%20et%20al.%22%2C%22parsedDate%22%3A%222017-10-20%22%2C%22numChildren%22%3A1%7D%2C%22bib%22%3A%22%3Cdiv%20class%3D%5C%22csl-bib-body%5C%22%20style%3D%5C%22line-height%3A%201.35%3B%20padding-left%3A%201em%3B%20text-indent%3A-1em%3B%5C%22%3E%5Cn%20%20%3Cdiv%20class%3D%5C%22csl-entry%5C%22%3EQin%2C%20Wei%2C%20Shady%20A.%20Amin%2C%20Rachel%20A.%20Lundeen%2C%20Katherine%20R.%20Heal%2C%20Willm%20Martens-Habbena%2C%20Serdar%20Turkarslan%2C%20Hidetoshi%20Urakawa%2C%20et%20al.%202017.%20%26%23x201C%3BStress%20Response%20of%20a%20Marine%20Ammonia-Oxidizing%20Archaeon%20Informs%20Physiological%20Status%20of%20Environmental%20Populations.%26%23x201D%3B%20%3Ci%3EThe%20ISME%20Journal%3C%5C%2Fi%3E%2C%20October.%20%3Ca%20href%3D%27https%3A%5C%2F%5C%2Fdoi.org%5C%2F10.1038%5C%2Fismej.2017.186%27%3Ehttps%3A%5C%2F%5C%2Fdoi.org%5C%2F10.1038%5C%2Fismej.2017.186%3C%5C%2Fa%3E.%3C%5C%2Fdiv%3E%5Cn%3C%5C%2Fdiv%3E%22%2C%22data%22%3A%7B%22itemType%22%3A%22journalArticle%22%2C%22title%22%3A%22Stress%20response%20of%20a%20marine%20ammonia-oxidizing%20archaeon%20informs%20physiological%20status%20of%20environmental%20populations%22%2C%22creators%22%3A%5B%7B%22creatorType%22%3A%22author%22%2C%22firstName%22%3A%22Wei%22%2C%22lastName%22%3A%22Qin%22%7D%2C%7B%22creatorType%22%3A%22author%22%2C%22firstName%22%3A%22Shady%20A.%22%2C%22lastName%22%3A%22Amin%22%7D%2C%7B%22creatorType%22%3A%22author%22%2C%22firstName%22%3A%22Rachel%20A.%22%2C%22lastName%22%3A%22Lundeen%22%7D%2C%7B%22creatorType%22%3A%22author%22%2C%22firstName%22%3A%22Katherine%20R.%22%2C%22lastName%22%3A%22Heal%22%7D%2C%7B%22creatorType%22%3A%22author%22%2C%22firstName%22%3A%22Willm%22%2C%22lastName%22%3A%22Martens-Habbena%22%7D%2C%7B%22creatorType%22%3A%22author%22%2C%22firstName%22%3A%22Serdar%22%2C%22lastName%22%3A%22Turkarslan%22%7D%2C%7B%22creatorType%22%3A%22author%22%2C%22firstName%22%3A%22Hidetoshi%22%2C%22lastName%22%3A%22Urakawa%22%7D%2C%7B%22creatorType%22%3A%22author%22%2C%22firstName%22%3A%22Kyle%20C.%22%2C%22lastName%22%3A%22Costa%22%7D%2C%7B%22creatorType%22%3A%22author%22%2C%22firstName%22%3A%22Erik%20L.%22%2C%22lastName%22%3A%22Hendrickson%22%7D%2C%7B%22creatorType%22%3A%22author%22%2C%22firstName%22%3A%22Tony%22%2C%22lastName%22%3A%22Wang%22%7D%2C%7B%22creatorType%22%3A%22author%22%2C%22firstName%22%3A%22David%20Ac%22%2C%22lastName%22%3A%22Beck%22%7D%2C%7B%22creatorType%22%3A%22author%22%2C%22firstName%22%3A%22Sonia%20M.%22%2C%22lastName%22%3A%22Tiquia-Arashiro%22%7D%2C%7B%22creatorType%22%3A%22author%22%2C%22firstName%22%3A%22Fred%22%2C%22lastName%22%3A%22Taub%22%7D%2C%7B%22creatorType%22%3A%22author%22%2C%22firstName%22%3A%22Andrew%20D.%22%2C%22lastName%22%3A%22Holmes%22%7D%2C%7B%22creatorType%22%3A%22author%22%2C%22firstName%22%3A%22Neeraja%22%2C%22lastName%22%3A%22Vajrala%22%7D%2C%7B%22creatorType%22%3A%22author%22%2C%22firstName%22%3A%22Paul%20M.%22%2C%22lastName%22%3A%22Berube%22%7D%2C%7B%22creatorType%22%3A%22author%22%2C%22firstName%22%3A%22Todd%20M.%22%2C%22lastName%22%3A%22Lowe%22%7D%2C%7B%22creatorType%22%3A%22author%22%2C%22firstName%22%3A%22James%20W.%22%2C%22lastName%22%3A%22Moffett%22%7D%2C%7B%22creatorType%22%3A%22author%22%2C%22firstName%22%3A%22Allan%20H.%22%2C%22lastName%22%3A%22Devol%22%7D%2C%7B%22creatorType%22%3A%22author%22%2C%22firstName%22%3A%22Nitin%20S.%22%2C%22lastName%22%3A%22Baliga%22%7D%2C%7B%22creatorType%22%3A%22author%22%2C%22firstName%22%3A%22Daniel%20J.%22%2C%22lastName%22%3A%22Arp%22%7D%2C%7B%22creatorType%22%3A%22author%22%2C%22firstName%22%3A%22Luis%20A.%22%2C%22lastName%22%3A%22Sayavedra-Soto%22%7D%2C%7B%22creatorType%22%3A%22author%22%2C%22firstName%22%3A%22Murray%22%2C%22lastName%22%3A%22Hackett%22%7D%2C%7B%22creatorType%22%3A%22author%22%2C%22firstName%22%3A%22E.%20Virginia%22%2C%22lastName%22%3A%22Armbrust%22%7D%2C%7B%22creatorType%22%3A%22author%22%2C%22firstName%22%3A%22Anitra%20E.%22%2C%22lastName%22%3A%22Ingalls%22%7D%2C%7B%22creatorType%22%3A%22author%22%2C%22firstName%22%3A%22David%20A.%22%2C%22lastName%22%3A%22Stahl%22%7D%5D%2C%22abstractNote%22%3A%22High%20representation%20by%20ammonia-oxidizing%20archaea%20%28AOA%29%20in%20marine%20systems%20is%20consistent%20with%20their%20high%20affinity%20for%20ammonia%2C%20efficient%20carbon%20fixation%2C%20and%20copper%20%28Cu%29-centric%20respiratory%20system.%20However%2C%20little%20is%20known%20about%20their%20response%20to%20nutrient%20stress.%20We%20therefore%20used%20global%20transcriptional%20and%20proteomic%20analyses%20to%20characterize%20the%20response%20of%20a%20model%20AOA%2C%20Nitrosopumilus%20maritimus%20SCM1%2C%20to%20ammonia%20starvation%2C%20Cu%20limitation%20and%20Cu%20excess.%20Most%20predicted%20protein-coding%20genes%20were%20transcribed%20in%20exponentially%20growing%20cells%2C%20and%20of%20~74%25%20detected%20in%20the%20proteome%2C%20~6%25%20were%20modified%20by%20N-terminal%20acetylation.%20The%20general%20response%20to%20ammonia%20starvation%20and%20Cu%20stress%20was%20downregulation%20of%20genes%20for%20energy%20generation%20and%20biosynthesis.%20Cells%20rapidly%20depleted%20transcripts%20for%20the%20A%20and%20B%20subunits%20of%20ammonia%20monooxygenase%20%28AMO%29%20in%20response%20to%20ammonia%20starvation%2C%20yet%20retained%20relatively%20high%20levels%20of%20transcripts%20for%20the%20C%20subunit.%20Thus%2C%20similar%20to%20ammonia-oxidizing%20bacteria%2C%20selective%20retention%20of%20amoC%20transcripts%20during%20starvation%20appears%20important%20for%20subsequent%20recovery%2C%20and%20also%20suggests%20that%20AMO%20subunit%20transcript%20ratios%20could%20be%20used%20to%20assess%20the%20physiological%20status%20of%20marine%20populations.%20Unexpectedly%2C%20cobalamin%20biosynthesis%20was%20upregulated%20in%20response%20to%20both%20ammonia%20starvation%20and%20Cu%20stress%2C%20indicating%20the%20importance%20of%20this%20cofactor%20in%20retaining%20functional%20integrity%20during%20times%20of%20stress.The%20ISME%20Journal%20advance%20online%20publication%2C%2020%20October%202017%3B%20doi%3A10.1038%5C%2Fismej.2017.186.%22%2C%22date%22%3A%22Oct%2020%2C%202017%22%2C%22language%22%3A%22eng%22%2C%22DOI%22%3A%2210.1038%5C%2Fismej.2017.186%22%2C%22ISSN%22%3A%221751-7370%22%2C%22url%22%3A%22%22%2C%22collections%22%3A%5B%225FRVZCA6%22%5D%2C%22dateModified%22%3A%222022-12-07T08%3A38%3A31Z%22%7D%7D%2C%7B%22key%22%3A%22XQWSKA5W%22%2C%22library%22%3A%7B%22id%22%3A4882752%7D%2C%22meta%22%3A%7B%22creatorSummary%22%3A%22Lopez%20Garcia%20de%20Lomana%20et%20al.%22%2C%22parsedDate%22%3A%222017-06%22%2C%22numChildren%22%3A0%7D%2C%22bib%22%3A%22%3Cdiv%20class%3D%5C%22csl-bib-body%5C%22%20style%3D%5C%22line-height%3A%201.35%3B%20padding-left%3A%201em%3B%20text-indent%3A-1em%3B%5C%22%3E%5Cn%20%20%3Cdiv%20class%3D%5C%22csl-entry%5C%22%3ELopez%20Garcia%20de%20Lomana%2C%20Adrian%2C%20Amardeep%20Kaur%2C%20Serdar%20Turkarslan%2C%20Karlyn%20Beer%2C%20Fred%20Mast%2C%20Jennifer%20Smith%2C%20John%20Aitchison%2C%20and%20Nitin%20Baliga.%202017.%20%26%23x201C%3BAdaptive%20Prediction%20Emerges%20Over%20Short%20Evolutionary%20Time%20Scales.%26%23x201D%3B%20%3Ci%3EGenome%20Biology%20and%20Evolution%3C%5C%2Fi%3E%20in%20press%20%28June%29.%3C%5C%2Fdiv%3E%5Cn%3C%5C%2Fdiv%3E%22%2C%22data%22%3A%7B%22itemType%22%3A%22journalArticle%22%2C%22title%22%3A%22Adaptive%20Prediction%20Emerges%20Over%20Short%20Evolutionary%20Time%20Scales%22%2C%22creators%22%3A%5B%7B%22creatorType%22%3A%22author%22%2C%22firstName%22%3A%22Adrian%22%2C%22lastName%22%3A%22Lopez%20Garcia%20de%20Lomana%22%7D%2C%7B%22creatorType%22%3A%22author%22%2C%22firstName%22%3A%22Amardeep%22%2C%22lastName%22%3A%22Kaur%22%7D%2C%7B%22creatorType%22%3A%22author%22%2C%22firstName%22%3A%22Serdar%22%2C%22lastName%22%3A%22Turkarslan%22%7D%2C%7B%22creatorType%22%3A%22author%22%2C%22firstName%22%3A%22Karlyn%22%2C%22lastName%22%3A%22Beer%22%7D%2C%7B%22creatorType%22%3A%22author%22%2C%22firstName%22%3A%22Fred%22%2C%22lastName%22%3A%22Mast%22%7D%2C%7B%22creatorType%22%3A%22author%22%2C%22firstName%22%3A%22Jennifer%22%2C%22lastName%22%3A%22Smith%22%7D%2C%7B%22creatorType%22%3A%22author%22%2C%22firstName%22%3A%22John%22%2C%22lastName%22%3A%22Aitchison%22%7D%2C%7B%22creatorType%22%3A%22author%22%2C%22firstName%22%3A%22Nitin%22%2C%22lastName%22%3A%22Baliga%22%7D%5D%2C%22abstractNote%22%3A%22%22%2C%22date%22%3A%22June%202017%22%2C%22language%22%3A%22%22%2C%22DOI%22%3A%22%22%2C%22ISSN%22%3A%22%22%2C%22url%22%3A%22%22%2C%22collections%22%3A%5B%225FRVZCA6%22%5D%2C%22dateModified%22%3A%222022-12-07T08%3A39%3A09Z%22%7D%7D%2C%7B%22key%22%3A%22I2ZGQJDP%22%2C%22library%22%3A%7B%22id%22%3A4882752%7D%2C%22meta%22%3A%7B%22creatorSummary%22%3A%22Thompson%20et%20al.%22%2C%22parsedDate%22%3A%222017-04-17%22%2C%22numChildren%22%3A0%7D%2C%22bib%22%3A%22%3Cdiv%20class%3D%5C%22csl-bib-body%5C%22%20style%3D%5C%22line-height%3A%201.35%3B%20padding-left%3A%201em%3B%20text-indent%3A-1em%3B%5C%22%3E%5Cn%20%20%3Cdiv%20class%3D%5C%22csl-entry%5C%22%3EThompson%2C%20Anne%20W.%2C%20Serdar%20Turkarslan%2C%20Christina%20E.%20Arens%2C%20Adrian%20Lopez%20Garcia%20de%20Lomana%2C%20Arjun%20V.%20Raman%2C%20David%20A.%20Stahl%2C%20and%20Nitin%20S.%20Baliga.%202017.%20%26%23x201C%3BRobustness%20of%20a%20Model%20Microbial%20Community%20Emerges%20from%20Population%20Structure%20among%20Single%20Cells%20of%20a%20Clonal%20Population.%26%23x201D%3B%20%3Ci%3EEnvironmental%20Microbiology%3C%5C%2Fi%3E%2C%20April.%20%3Ca%20href%3D%27https%3A%5C%2F%5C%2Fdoi.org%5C%2F10.1111%5C%2F1462-2920.13764%27%3Ehttps%3A%5C%2F%5C%2Fdoi.org%5C%2F10.1111%5C%2F1462-2920.13764%3C%5C%2Fa%3E.%3C%5C%2Fdiv%3E%5Cn%3C%5C%2Fdiv%3E%22%2C%22data%22%3A%7B%22itemType%22%3A%22journalArticle%22%2C%22title%22%3A%22Robustness%20of%20a%20model%20microbial%20community%20emerges%20from%20population%20structure%20among%20single%20cells%20of%20a%20clonal%20population.%22%2C%22creators%22%3A%5B%7B%22creatorType%22%3A%22author%22%2C%22firstName%22%3A%22Anne%20W.%22%2C%22lastName%22%3A%22Thompson%22%7D%2C%7B%22creatorType%22%3A%22author%22%2C%22firstName%22%3A%22Serdar%22%2C%22lastName%22%3A%22Turkarslan%22%7D%2C%7B%22creatorType%22%3A%22author%22%2C%22firstName%22%3A%22Christina%20E.%22%2C%22lastName%22%3A%22Arens%22%7D%2C%7B%22creatorType%22%3A%22author%22%2C%22firstName%22%3A%22Adrian%22%2C%22lastName%22%3A%22Lopez%20Garcia%20de%20Lomana%22%7D%2C%7B%22creatorType%22%3A%22author%22%2C%22firstName%22%3A%22Arjun%20V.%22%2C%22lastName%22%3A%22Raman%22%7D%2C%7B%22creatorType%22%3A%22author%22%2C%22firstName%22%3A%22David%20A.%22%2C%22lastName%22%3A%22Stahl%22%7D%2C%7B%22creatorType%22%3A%22author%22%2C%22firstName%22%3A%22Nitin%20S.%22%2C%22lastName%22%3A%22Baliga%22%7D%5D%2C%22abstractNote%22%3A%22Microbial%20populations%20can%20withstand%2C%20overcome%2C%20and%20persist%20in%20the%20face%20of%20environmental%20fluctuation.%20Previously%20we%20demonstrated%20how%20conditional%20gene%20regulation%20in%20a%20fluctuating%20environment%20drives%20dilution%20of%20condition-specific%20transcripts%2C%20causing%20a%20population%20of%20Desulfovibrio%20vulgaris%20Hildenborough%20%28DvH%29%20to%20collapse%20after%20repeatedly%20transitioning%20from%20sulfate%20respiration%20to%20syntrophic%20conditions%20with%20the%20methanogen%20Methanococcus%20maripaludis.%20Failure%20of%20the%20DvH%20to%20successfully%20transition%20contributed%20to%20the%20collapse%20of%20this%20model%20community.%20We%20investigated%20the%20mechanistic%20basis%20for%20loss%20of%20robustness%20by%20examining%20whether%20conditional%20gene%20regulation%20altered%20heterogeneity%20in%20gene%20expression%20across%20individual%20DvH%20cells.%20We%20discovered%20that%20robustness%20of%20a%20microbial%20population%20across%20environmental%20transitions%20was%20attributable%20to%20the%20retention%20of%20cells%20in%20two%20states%20that%20exhibited%20different%20condition-specific%20gene%20expression%20patterns.%20%20In%20our%20experiments%2C%20a%20population%20with%20disrupted%20conditional%20regulation%20successfully%20alternated%20between%20cell%20states.%20Meanwhile%2C%20a%20population%20with%20intact%20%20conditional%20regulation%20successfully%20switched%20between%20cell%20states%20initially%2C%20but%20collapsed%20after%20repeated%20transitions%2C%20possibly%20due%20to%20the%20high%20energy%20requirements%20of%20regulation.%20These%20results%20demonstrate%20that%20the%20survival%20of%20this%20entire%20model%20microbial%20community%20is%20dependent%20on%20the%20regulatory%20system%27s%20influence%20on%20the%20distribution%20of%20distinct%20cell%20states%20among%20individual%20cells%20within%20a%20clonal%20population.%20This%20article%20is%20protected%20by%20copyright.%20All%20rights%20reserved.%22%2C%22date%22%3A%222017%20Apr%2017%22%2C%22language%22%3A%22eng%22%2C%22DOI%22%3A%2210.1111%5C%2F1462-2920.13764%22%2C%22ISSN%22%3A%221462-2920%201462-2912%22%2C%22url%22%3A%22%22%2C%22collections%22%3A%5B%225FRVZCA6%22%5D%2C%22dateModified%22%3A%222022-12-07T08%3A38%3A34Z%22%7D%7D%2C%7B%22key%22%3A%22Q5QXTG4X%22%2C%22library%22%3A%7B%22id%22%3A4882752%7D%2C%22meta%22%3A%7B%22creatorSummary%22%3A%22Turkarslan%20et%20al.%22%2C%22parsedDate%22%3A%222017-03-20%22%2C%22numChildren%22%3A0%7D%2C%22bib%22%3A%22%3Cdiv%20class%3D%5C%22csl-bib-body%5C%22%20style%3D%5C%22line-height%3A%201.35%3B%20padding-left%3A%201em%3B%20text-indent%3A-1em%3B%5C%22%3E%5Cn%20%20%3Cdiv%20class%3D%5C%22csl-entry%5C%22%3ETurkarslan%2C%20Serdar%2C%20Arjun%20V.%20Raman%2C%20Anne%20W.%20Thompson%2C%20Christina%20E.%20Arens%2C%20Mark%20A.%20Gillespie%2C%20Frederick%20von%20Netzer%2C%20Kristina%20L.%20Hillesland%2C%20et%20al.%202017.%20%26%23x201C%3BMechanism%20for%20Microbial%20Population%20Collapse%20in%20a%20Fluctuating%20Resource%20Environment.%26%23x201D%3B%20%3Ci%3EMolecular%20Systems%20Biology%3C%5C%2Fi%3E%2013%20%283%29%3A%20919.%3C%5C%2Fdiv%3E%5Cn%3C%5C%2Fdiv%3E%22%2C%22data%22%3A%7B%22itemType%22%3A%22journalArticle%22%2C%22title%22%3A%22Mechanism%20for%20microbial%20population%20collapse%20in%20a%20fluctuating%20resource%20environment.%22%2C%22creators%22%3A%5B%7B%22creatorType%22%3A%22author%22%2C%22firstName%22%3A%22Serdar%22%2C%22lastName%22%3A%22Turkarslan%22%7D%2C%7B%22creatorType%22%3A%22author%22%2C%22firstName%22%3A%22Arjun%20V.%22%2C%22lastName%22%3A%22Raman%22%7D%2C%7B%22creatorType%22%3A%22author%22%2C%22firstName%22%3A%22Anne%20W.%22%2C%22lastName%22%3A%22Thompson%22%7D%2C%7B%22creatorType%22%3A%22author%22%2C%22firstName%22%3A%22Christina%20E.%22%2C%22lastName%22%3A%22Arens%22%7D%2C%7B%22creatorType%22%3A%22author%22%2C%22firstName%22%3A%22Mark%20A.%22%2C%22lastName%22%3A%22Gillespie%22%7D%2C%7B%22creatorType%22%3A%22author%22%2C%22firstName%22%3A%22Frederick%22%2C%22lastName%22%3A%22von%20Netzer%22%7D%2C%7B%22creatorType%22%3A%22author%22%2C%22firstName%22%3A%22Kristina%20L.%22%2C%22lastName%22%3A%22Hillesland%22%7D%2C%7B%22creatorType%22%3A%22author%22%2C%22firstName%22%3A%22Sergey%22%2C%22lastName%22%3A%22Stolyar%22%7D%2C%7B%22creatorType%22%3A%22author%22%2C%22firstName%22%3A%22Adrian%22%2C%22lastName%22%3A%22Lopez%20Garcia%20de%20Lomana%22%7D%2C%7B%22creatorType%22%3A%22author%22%2C%22firstName%22%3A%22David%20J.%22%2C%22lastName%22%3A%22Reiss%22%7D%2C%7B%22creatorType%22%3A%22author%22%2C%22firstName%22%3A%22Drew%22%2C%22lastName%22%3A%22Gorman-Lewis%22%7D%2C%7B%22creatorType%22%3A%22author%22%2C%22firstName%22%3A%22Grant%20M.%22%2C%22lastName%22%3A%22Zane%22%7D%2C%7B%22creatorType%22%3A%22author%22%2C%22firstName%22%3A%22Jeffrey%20A.%22%2C%22lastName%22%3A%22Ranish%22%7D%2C%7B%22creatorType%22%3A%22author%22%2C%22firstName%22%3A%22Judy%20D.%22%2C%22lastName%22%3A%22Wall%22%7D%2C%7B%22creatorType%22%3A%22author%22%2C%22firstName%22%3A%22David%20A.%22%2C%22lastName%22%3A%22Stahl%22%7D%2C%7B%22creatorType%22%3A%22author%22%2C%22firstName%22%3A%22Nitin%20S.%22%2C%22lastName%22%3A%22Baliga%22%7D%5D%2C%22abstractNote%22%3A%22Managing%20trade-offs%20through%20gene%20regulation%20is%20believed%20to%20confer%20resilience%20to%20a%20microbial%20community%20in%20a%20fluctuating%20resource%20environment.%20To%20investigate%20this%20hypothesis%2C%20we%20imposed%20a%20fluctuating%20environment%20that%20required%20the%20sulfate-reducer%20Desulfovibrio%20vulgaris%20to%20undergo%20repeated%20ecologically%20relevant%20%20shifts%20between%20retaining%20metabolic%20independence%20%28active%20capacity%20for%20sulfate%20respiration%29%20and%20becoming%20metabolically%20specialized%20to%20a%20mutualistic%20association%20%20with%20the%20hydrogen-consuming%20Methanococcus%20maripaludis%20Strikingly%2C%20the%20microbial%20community%20became%20progressively%20less%20proficient%20at%20restoring%20the%20environmentally%20relevant%20physiological%20state%20after%20each%20perturbation%20and%20most%20cultures%20collapsed%20%20within%203-7%20shifts.%20Counterintuitively%2C%20the%20collapse%20phenomenon%20was%20prevented%20by%20a%20single%20regulatory%20mutation.%20We%20have%20characterized%20the%20mechanism%20for%20collapse%20by%20conducting%20RNA-seq%20analysis%2C%20proteomics%2C%20microcalorimetry%2C%20and%20single-cell%20transcriptome%20analysis.%20We%20demonstrate%20that%20the%20collapse%20was%20caused%20by%20conditional%20gene%20regulation%2C%20which%20drove%20precipitous%20decline%20in%20intracellular%20abundance%20of%20essential%20transcripts%20and%20proteins%2C%20imposing%20greater%20energetic%20burden%20of%20regulation%20to%20restore%20function%20in%20a%20fluctuating%20environment.%22%2C%22date%22%3A%222017%20Mar%2020%22%2C%22language%22%3A%22eng%22%2C%22DOI%22%3A%22%22%2C%22ISSN%22%3A%221744-4292%201744-4292%22%2C%22url%22%3A%22%22%2C%22collections%22%3A%5B%225FRVZCA6%22%5D%2C%22dateModified%22%3A%222022-12-07T08%3A38%3A41Z%22%7D%7D%2C%7B%22key%22%3A%2232D88PU7%22%2C%22library%22%3A%7B%22id%22%3A4882752%7D%2C%22meta%22%3A%7B%22creatorSummary%22%3A%22Ashworth%20et%20al.%22%2C%22parsedDate%22%3A%222016-04%22%2C%22numChildren%22%3A0%7D%2C%22bib%22%3A%22%3Cdiv%20class%3D%5C%22csl-bib-body%5C%22%20style%3D%5C%22line-height%3A%201.35%3B%20padding-left%3A%201em%3B%20text-indent%3A-1em%3B%5C%22%3E%5Cn%20%20%3Cdiv%20class%3D%5C%22csl-entry%5C%22%3EAshworth%2C%20Justin%2C%20Serdar%20Turkarslan%2C%20Micheleen%20Harris%2C%20Monica%20V.%20Orellana%2C%20and%20Nitin%20S.%20Baliga.%202016.%20%26%23x201C%3BPan-Transcriptomic%20Analysis%20Identifies%20Coordinated%20and%20Orthologous%20Functional%20Modules%20in%20the%20Diatoms%20Thalassiosira%20Pseudonana%20and%20Phaeodactylum%20Tricornutum.%26%23x201D%3B%20%3Ci%3EMarine%20Genomics%3C%5C%2Fi%3E%2026%20%28April%29%3A%2021%26%23x2013%3B28.%20%3Ca%20href%3D%27https%3A%5C%2F%5C%2Fdoi.org%5C%2F10.1016%5C%2Fj.margen.2015.10.011%27%3Ehttps%3A%5C%2F%5C%2Fdoi.org%5C%2F10.1016%5C%2Fj.margen.2015.10.011%3C%5C%2Fa%3E.%3C%5C%2Fdiv%3E%5Cn%3C%5C%2Fdiv%3E%22%2C%22data%22%3A%7B%22itemType%22%3A%22journalArticle%22%2C%22title%22%3A%22Pan-transcriptomic%20analysis%20identifies%20coordinated%20and%20orthologous%20functional%20modules%20in%20the%20diatoms%20Thalassiosira%20pseudonana%20and%20Phaeodactylum%20tricornutum.%22%2C%22creators%22%3A%5B%7B%22creatorType%22%3A%22author%22%2C%22firstName%22%3A%22Justin%22%2C%22lastName%22%3A%22Ashworth%22%7D%2C%7B%22creatorType%22%3A%22author%22%2C%22firstName%22%3A%22Serdar%22%2C%22lastName%22%3A%22Turkarslan%22%7D%2C%7B%22creatorType%22%3A%22author%22%2C%22firstName%22%3A%22Micheleen%22%2C%22lastName%22%3A%22Harris%22%7D%2C%7B%22creatorType%22%3A%22author%22%2C%22firstName%22%3A%22Monica%20V.%22%2C%22lastName%22%3A%22Orellana%22%7D%2C%7B%22creatorType%22%3A%22author%22%2C%22firstName%22%3A%22Nitin%20S.%22%2C%22lastName%22%3A%22Baliga%22%7D%5D%2C%22abstractNote%22%3A%22Diatoms%20are%20important%20primary%20producers%20in%20the%20ocean%20that%20thrive%20in%20diverse%20and%20dynamic%20environments.%20Their%20survival%20and%20success%20over%20changing%20conditions%20depend%20%20on%20the%20complex%20coordination%20of%20gene%20regulatory%20processes.%20Here%20we%20present%20an%20integrated%20analysis%20of%20all%20publicly%20available%20microarray%20data%20for%20the%20diatoms%20Thalassiosira%20pseudonana%20and%20Phaeodactylum%20tricornutum.%20This%20resource%20includes%20shared%20expression%20patterns%2C%20gene%20functions%2C%20and%20cis-regulatory%20DNA%20sequence%20motifs%20in%20each%20species%20that%20are%20statistically%20coordinated%20over%20many%20experiments.%20%20These%20data%20illustrate%20the%20coordination%20of%20transcriptional%20responses%20in%20diatoms%20over%20changing%20environmental%20conditions.%20Responses%20to%20silicic%20acid%20depletion%20segregate%20into%20multiple%20distinctly%20regulated%20groups%20of%20genes%2C%20regulation%20by%20heat%20%20shock%20transcription%20factors%20%28HSFs%29%20is%20implicated%20in%20the%20response%20to%20nitrate%20stress%2C%20and%20distinctly%20coordinated%20carbon%20concentrating%2C%20CO2%20and%20pH-related%20responses%20are%20apparent.%20Fundamental%20features%20of%20diatom%20physiology%20are%20similarly%20coordinated%20between%20two%20distantly%20related%20diatom%20species%2C%20including%20the%20regulation%20of%20photosynthesis%2C%20cellular%20growth%20functions%20and%20lipid%20metabolism.%20These%20integrated%20data%20and%20analyses%20can%20be%20explored%20publicly%20%28http%3A%5C%2F%5C%2Fnetworks.systemsbiology.net%5C%2Fdiatom-portal%5C%2F%29.%22%2C%22date%22%3A%222016%20Apr%22%2C%22language%22%3A%22eng%22%2C%22DOI%22%3A%2210.1016%5C%2Fj.margen.2015.10.011%22%2C%22ISSN%22%3A%221876-7478%201874-7787%22%2C%22url%22%3A%22%22%2C%22collections%22%3A%5B%225FRVZCA6%22%5D%2C%22dateModified%22%3A%222022-12-07T08%3A38%3A37Z%22%7D%7D%2C%7B%22key%22%3A%22TNAVJW97%22%2C%22library%22%3A%7B%22id%22%3A4882752%7D%2C%22meta%22%3A%7B%22creatorSummary%22%3A%22Thompson%20et%20al.%22%2C%22parsedDate%22%3A%222015-10%22%2C%22numChildren%22%3A0%7D%2C%22bib%22%3A%22%3Cdiv%20class%3D%5C%22csl-bib-body%5C%22%20style%3D%5C%22line-height%3A%201.35%3B%20padding-left%3A%201em%3B%20text-indent%3A-1em%3B%5C%22%3E%5Cn%20%20%3Cdiv%20class%3D%5C%22csl-entry%5C%22%3EThompson%2C%20Anne%20W.%2C%20Matthew%20J.%20Crow%2C%20Brian%20Wadey%2C%20Christina%20Arens%2C%20Serdar%20Turkarslan%2C%20Sergey%20Stolyar%2C%20Nicholas%20Elliott%2C%20et%20al.%202015.%20%26%23x201C%3BA%20Method%20to%20Analyze%2C%20Sort%2C%20and%20Retain%20Viability%20of%20Obligate%20Anaerobic%20Microorganisms%20from%20Complex%20Microbial%20Communities.%26%23x201D%3B%20%3Ci%3EJournal%20of%20Microbiological%20Methods%3C%5C%2Fi%3E%20117%20%28October%29%3A%2074%26%23x2013%3B77.%20%3Ca%20href%3D%27https%3A%5C%2F%5C%2Fdoi.org%5C%2F10.1016%5C%2Fj.mimet.2015.07.009%27%3Ehttps%3A%5C%2F%5C%2Fdoi.org%5C%2F10.1016%5C%2Fj.mimet.2015.07.009%3C%5C%2Fa%3E.%3C%5C%2Fdiv%3E%5Cn%3C%5C%2Fdiv%3E%22%2C%22data%22%3A%7B%22itemType%22%3A%22journalArticle%22%2C%22title%22%3A%22A%20method%20to%20analyze%2C%20sort%2C%20and%20retain%20viability%20of%20obligate%20anaerobic%20microorganisms%20from%20complex%20microbial%20communities.%22%2C%22creators%22%3A%5B%7B%22creatorType%22%3A%22author%22%2C%22firstName%22%3A%22Anne%20W.%22%2C%22lastName%22%3A%22Thompson%22%7D%2C%7B%22creatorType%22%3A%22author%22%2C%22firstName%22%3A%22Matthew%20J.%22%2C%22lastName%22%3A%22Crow%22%7D%2C%7B%22creatorType%22%3A%22author%22%2C%22firstName%22%3A%22Brian%22%2C%22lastName%22%3A%22Wadey%22%7D%2C%7B%22creatorType%22%3A%22author%22%2C%22firstName%22%3A%22Christina%22%2C%22lastName%22%3A%22Arens%22%7D%2C%7B%22creatorType%22%3A%22author%22%2C%22firstName%22%3A%22Serdar%22%2C%22lastName%22%3A%22Turkarslan%22%7D%2C%7B%22creatorType%22%3A%22author%22%2C%22firstName%22%3A%22Sergey%22%2C%22lastName%22%3A%22Stolyar%22%7D%2C%7B%22creatorType%22%3A%22author%22%2C%22firstName%22%3A%22Nicholas%22%2C%22lastName%22%3A%22Elliott%22%7D%2C%7B%22creatorType%22%3A%22author%22%2C%22firstName%22%3A%22Timothy%20W.%22%2C%22lastName%22%3A%22Petersen%22%7D%2C%7B%22creatorType%22%3A%22author%22%2C%22firstName%22%3A%22Ger%22%2C%22lastName%22%3A%22van%20den%20Engh%22%7D%2C%7B%22creatorType%22%3A%22author%22%2C%22firstName%22%3A%22David%20A.%22%2C%22lastName%22%3A%22Stahl%22%7D%2C%7B%22creatorType%22%3A%22author%22%2C%22firstName%22%3A%22Nitin%20S.%22%2C%22lastName%22%3A%22Baliga%22%7D%5D%2C%22abstractNote%22%3A%22A%20high%20speed%20flow%20cytometric%20cell%20sorter%20was%20modified%20to%20maintain%20a%20controlled%20anaerobic%20environment.%20This%20technology%20enabled%20coupling%20of%20the%20precise%20high-throughput%20analytical%20and%20cell%20separation%20capabilities%20of%20flow%20cytometry%20to%20%20the%20assessment%20of%20cell%20viability%20of%20evolved%20lineages%20of%20obligate%20anaerobic%20organisms%20from%20cocultures.%22%2C%22date%22%3A%222015%20Oct%22%2C%22language%22%3A%22eng%22%2C%22DOI%22%3A%2210.1016%5C%2Fj.mimet.2015.07.009%22%2C%22ISSN%22%3A%221872-8359%200167-7012%22%2C%22url%22%3A%22%22%2C%22collections%22%3A%5B%225FRVZCA6%22%5D%2C%22dateModified%22%3A%222022-12-07T08%3A39%3A14Z%22%7D%7D%2C%7B%22key%22%3A%228T5HTJ3E%22%2C%22library%22%3A%7B%22id%22%3A4882752%7D%2C%22meta%22%3A%7B%22creatorSummary%22%3A%22Turkarslan%20et%20al.%22%2C%22parsedDate%22%3A%222015%22%2C%22numChildren%22%3A0%7D%2C%22bib%22%3A%22%3Cdiv%20class%3D%5C%22csl-bib-body%5C%22%20style%3D%5C%22line-height%3A%201.35%3B%20padding-left%3A%201em%3B%20text-indent%3A-1em%3B%5C%22%3E%5Cn%20%20%3Cdiv%20class%3D%5C%22csl-entry%5C%22%3ETurkarslan%2C%20Serdar%2C%20Eliza%20J.%20R.%20Peterson%2C%20Tige%20R.%20Rustad%2C%20Kyle%20J.%20Minch%2C%20David%20J.%20Reiss%2C%20Robert%20Morrison%2C%20Shuyi%20Ma%2C%20Nathan%20D.%20Price%2C%20David%20R.%20Sherman%2C%20and%20Nitin%20S.%20Baliga.%202015.%20%26%23x201C%3BA%20Comprehensive%20Map%20of%20Genome-Wide%20Gene%20Regulation%20in%20Mycobacterium%20Tuberculosis.%26%23x201D%3B%20%3Ci%3EScientific%20Data%3C%5C%2Fi%3E%202%3A%20150010.%20%3Ca%20href%3D%27https%3A%5C%2F%5C%2Fdoi.org%5C%2F10.1038%5C%2Fsdata.2015.10%27%3Ehttps%3A%5C%2F%5C%2Fdoi.org%5C%2F10.1038%5C%2Fsdata.2015.10%3C%5C%2Fa%3E.%3C%5C%2Fdiv%3E%5Cn%3C%5C%2Fdiv%3E%22%2C%22data%22%3A%7B%22itemType%22%3A%22journalArticle%22%2C%22title%22%3A%22A%20comprehensive%20map%20of%20genome-wide%20gene%20regulation%20in%20Mycobacterium%20tuberculosis.%22%2C%22creators%22%3A%5B%7B%22creatorType%22%3A%22author%22%2C%22firstName%22%3A%22Serdar%22%2C%22lastName%22%3A%22Turkarslan%22%7D%2C%7B%22creatorType%22%3A%22author%22%2C%22firstName%22%3A%22Eliza%20J.%20R.%22%2C%22lastName%22%3A%22Peterson%22%7D%2C%7B%22creatorType%22%3A%22author%22%2C%22firstName%22%3A%22Tige%20R.%22%2C%22lastName%22%3A%22Rustad%22%7D%2C%7B%22creatorType%22%3A%22author%22%2C%22firstName%22%3A%22Kyle%20J.%22%2C%22lastName%22%3A%22Minch%22%7D%2C%7B%22creatorType%22%3A%22author%22%2C%22firstName%22%3A%22David%20J.%22%2C%22lastName%22%3A%22Reiss%22%7D%2C%7B%22creatorType%22%3A%22author%22%2C%22firstName%22%3A%22Robert%22%2C%22lastName%22%3A%22Morrison%22%7D%2C%7B%22creatorType%22%3A%22author%22%2C%22firstName%22%3A%22Shuyi%22%2C%22lastName%22%3A%22Ma%22%7D%2C%7B%22creatorType%22%3A%22author%22%2C%22firstName%22%3A%22Nathan%20D.%22%2C%22lastName%22%3A%22Price%22%7D%2C%7B%22creatorType%22%3A%22author%22%2C%22firstName%22%3A%22David%20R.%22%2C%22lastName%22%3A%22Sherman%22%7D%2C%7B%22creatorType%22%3A%22author%22%2C%22firstName%22%3A%22Nitin%20S.%22%2C%22lastName%22%3A%22Baliga%22%7D%5D%2C%22abstractNote%22%3A%22Mycobacterium%20tuberculosis%20%28MTB%29%20is%20a%20pathogenic%20bacterium%20responsible%20for%2012%20million%20active%20cases%20of%20tuberculosis%20%28TB%29%20worldwide.%20The%20complexity%20and%20critical%20%20regulatory%20components%20of%20MTB%20pathogenicity%20are%20still%20poorly%20understood%20despite%20extensive%20research%20efforts.%20In%20this%20study%2C%20we%20constructed%20the%20first%20systems-scale%20map%20of%20transcription%20factor%20%28TF%29%20binding%20sites%20and%20their%20regulatory%20target%20proteins%20in%20MTB.%20We%20constructed%20FLAG-tagged%20overexpression%20constructs%20for%20206%20TFs%20in%20MTB%2C%20used%20ChIP-seq%20to%20identify%20genome-wide%20binding%20events%20and%20surveyed%20global%20%20transcriptomic%20changes%20for%20each%20overexpressed%20TF.%20Here%20we%20present%20data%20for%20the%20most%20comprehensive%20map%20of%20MTB%20gene%20regulation%20to%20date.%20We%20also%20define%20elaborate%20quality%20control%20measures%2C%20extensive%20filtering%20steps%2C%20and%20the%20gene-level%20overlap%20between%20ChIP-seq%20and%20microarray%20datasets.%20Further%2C%20we%20describe%20the%20use%20of%20TF%20overexpression%20datasets%20to%20validate%20a%20global%20gene%20regulatory%20network%20model%20of%20MTB%20and%20describe%20an%20online%20source%20to%20explore%20the%20datasets.%22%2C%22date%22%3A%222015%22%2C%22language%22%3A%22eng%22%2C%22DOI%22%3A%2210.1038%5C%2Fsdata.2015.10%22%2C%22ISSN%22%3A%222052-4463%202052-4463%22%2C%22url%22%3A%22%22%2C%22collections%22%3A%5B%225FRVZCA6%22%5D%2C%22dateModified%22%3A%222022-12-07T08%3A39%3A16Z%22%7D%7D%2C%7B%22key%22%3A%22KKD6GTGD%22%2C%22library%22%3A%7B%22id%22%3A4882752%7D%2C%22meta%22%3A%7B%22creatorSummary%22%3A%22Minch%20et%20al.%22%2C%22parsedDate%22%3A%222015%22%2C%22numChildren%22%3A0%7D%2C%22bib%22%3A%22%3Cdiv%20class%3D%5C%22csl-bib-body%5C%22%20style%3D%5C%22line-height%3A%201.35%3B%20padding-left%3A%201em%3B%20text-indent%3A-1em%3B%5C%22%3E%5Cn%20%20%3Cdiv%20class%3D%5C%22csl-entry%5C%22%3EMinch%2C%20Kyle%20J.%2C%20Tige%20R.%20Rustad%2C%20Eliza%20J.%20R.%20Peterson%2C%20Jessica%20Winkler%2C%20David%20J.%20Reiss%2C%20Shuyi%20Ma%2C%20Mark%20Hickey%2C%20et%20al.%202015.%20%26%23x201C%3BThe%20DNA-Binding%20Network%20of%20Mycobacterium%20Tuberculosis.%26%23x201D%3B%20%3Ci%3ENature%20Communications%3C%5C%2Fi%3E%206%3A%205829.%20%3Ca%20href%3D%27https%3A%5C%2F%5C%2Fdoi.org%5C%2F10.1038%5C%2Fncomms6829%27%3Ehttps%3A%5C%2F%5C%2Fdoi.org%5C%2F10.1038%5C%2Fncomms6829%3C%5C%2Fa%3E.%3C%5C%2Fdiv%3E%5Cn%3C%5C%2Fdiv%3E%22%2C%22data%22%3A%7B%22itemType%22%3A%22journalArticle%22%2C%22title%22%3A%22The%20DNA-binding%20network%20of%20Mycobacterium%20tuberculosis.%22%2C%22creators%22%3A%5B%7B%22creatorType%22%3A%22author%22%2C%22firstName%22%3A%22Kyle%20J.%22%2C%22lastName%22%3A%22Minch%22%7D%2C%7B%22creatorType%22%3A%22author%22%2C%22firstName%22%3A%22Tige%20R.%22%2C%22lastName%22%3A%22Rustad%22%7D%2C%7B%22creatorType%22%3A%22author%22%2C%22firstName%22%3A%22Eliza%20J.%20R.%22%2C%22lastName%22%3A%22Peterson%22%7D%2C%7B%22creatorType%22%3A%22author%22%2C%22firstName%22%3A%22Jessica%22%2C%22lastName%22%3A%22Winkler%22%7D%2C%7B%22creatorType%22%3A%22author%22%2C%22firstName%22%3A%22David%20J.%22%2C%22lastName%22%3A%22Reiss%22%7D%2C%7B%22creatorType%22%3A%22author%22%2C%22firstName%22%3A%22Shuyi%22%2C%22lastName%22%3A%22Ma%22%7D%2C%7B%22creatorType%22%3A%22author%22%2C%22firstName%22%3A%22Mark%22%2C%22lastName%22%3A%22Hickey%22%7D%2C%7B%22creatorType%22%3A%22author%22%2C%22firstName%22%3A%22William%22%2C%22lastName%22%3A%22Brabant%22%7D%2C%7B%22creatorType%22%3A%22author%22%2C%22firstName%22%3A%22Bob%22%2C%22lastName%22%3A%22Morrison%22%7D%2C%7B%22creatorType%22%3A%22author%22%2C%22firstName%22%3A%22Serdar%22%2C%22lastName%22%3A%22Turkarslan%22%7D%2C%7B%22creatorType%22%3A%22author%22%2C%22firstName%22%3A%22Chris%22%2C%22lastName%22%3A%22Mawhinney%22%7D%2C%7B%22creatorType%22%3A%22author%22%2C%22firstName%22%3A%22James%20E.%22%2C%22lastName%22%3A%22Galagan%22%7D%2C%7B%22creatorType%22%3A%22author%22%2C%22firstName%22%3A%22Nathan%20D.%22%2C%22lastName%22%3A%22Price%22%7D%2C%7B%22creatorType%22%3A%22author%22%2C%22firstName%22%3A%22Nitin%20S.%22%2C%22lastName%22%3A%22Baliga%22%7D%2C%7B%22creatorType%22%3A%22author%22%2C%22firstName%22%3A%22David%20R.%22%2C%22lastName%22%3A%22Sherman%22%7D%5D%2C%22abstractNote%22%3A%22Mycobacterium%20tuberculosis%20%28MTB%29%20infects%2030%25%20of%20all%20humans%20and%20kills%20someone%20every%2020-30%20s.%20Here%20we%20report%20genome-wide%20binding%20for%20~80%25%20of%20all%20predicted%20MTB%20transcription%20factors%20%28TFs%29%2C%20and%20assayed%20global%20expression%20following%20induction%20of%20each%20TF.%20The%20MTB%20DNA-binding%20network%20consists%20of%20~16%2C000%20binding%20events%20from%20154%20%20TFs.%20We%20identify%20%3E50%20TF-DNA%20consensus%20motifs%20and%20%3E1%2C150%20promoter-binding%20events%20directly%20associated%20with%20proximal%20gene%20regulation.%20An%20additional%20~4%2C200%20binding%20events%20are%20in%20promoter%20windows%20and%20represent%20strong%20candidates%20for%20direct%20transcriptional%20regulation%20under%20appropriate%20environmental%20conditions.%20However%2C%20we%20also%20identify%20%3E10%2C000%20%27dormant%27%20DNA-binding%20events%20that%20cannot%20be%20linked%20directly%20with%20proximal%20transcriptional%20control%2C%20suggesting%20that%20widespread%20DNA%20binding%20may%20be%20a%20common%20feature%20that%20should%20be%20considered%20when%20developing%20global%20%20models%20of%20coordinated%20gene%20expression.%22%2C%22date%22%3A%222015%22%2C%22language%22%3A%22eng%22%2C%22DOI%22%3A%2210.1038%5C%2Fncomms6829%22%2C%22ISSN%22%3A%222041-1723%202041-1723%22%2C%22url%22%3A%22%22%2C%22collections%22%3A%5B%225FRVZCA6%22%5D%2C%22dateModified%22%3A%222022-12-07T08%3A38%3A27Z%22%7D%7D%2C%7B%22key%22%3A%22Q525VSNP%22%2C%22library%22%3A%7B%22id%22%3A4882752%7D%2C%22meta%22%3A%7B%22creatorSummary%22%3A%22Lopez%20Garcia%20de%20Lomana%20et%20al.%22%2C%22parsedDate%22%3A%222015%22%2C%22numChildren%22%3A0%7D%2C%22bib%22%3A%22%3Cdiv%20class%3D%5C%22csl-bib-body%5C%22%20style%3D%5C%22line-height%3A%201.35%3B%20padding-left%3A%201em%3B%20text-indent%3A-1em%3B%5C%22%3E%5Cn%20%20%3Cdiv%20class%3D%5C%22csl-entry%5C%22%3ELopez%20Garcia%20de%20Lomana%2C%20Adrian%2C%20Sascha%20Schauble%2C%20Jacob%20Valenzuela%2C%20Saheed%20Imam%2C%20Warren%20Carter%2C%20Damla%20D.%20Bilgin%2C%20Christopher%20B.%20Yohn%2C%20et%20al.%202015.%20%26%23x201C%3BTranscriptional%20Program%20for%20Nitrogen%20Starvation-Induced%20Lipid%20Accumulation%20in%20Chlamydomonas%20Reinhardtii.%26%23x201D%3B%20%3Ci%3EBiotechnology%20for%20Biofuels%3C%5C%2Fi%3E%208%3A%20207.%20%3Ca%20href%3D%27https%3A%5C%2F%5C%2Fdoi.org%5C%2F10.1186%5C%2Fs13068-015-0391-z%27%3Ehttps%3A%5C%2F%5C%2Fdoi.org%5C%2F10.1186%5C%2Fs13068-015-0391-z%3C%5C%2Fa%3E.%3C%5C%2Fdiv%3E%5Cn%3C%5C%2Fdiv%3E%22%2C%22data%22%3A%7B%22itemType%22%3A%22journalArticle%22%2C%22title%22%3A%22Transcriptional%20program%20for%20nitrogen%20starvation-induced%20lipid%20accumulation%20in%20Chlamydomonas%20reinhardtii.%22%2C%22creators%22%3A%5B%7B%22creatorType%22%3A%22author%22%2C%22firstName%22%3A%22Adrian%22%2C%22lastName%22%3A%22Lopez%20Garcia%20de%20Lomana%22%7D%2C%7B%22creatorType%22%3A%22author%22%2C%22firstName%22%3A%22Sascha%22%2C%22lastName%22%3A%22Schauble%22%7D%2C%7B%22creatorType%22%3A%22author%22%2C%22firstName%22%3A%22Jacob%22%2C%22lastName%22%3A%22Valenzuela%22%7D%2C%7B%22creatorType%22%3A%22author%22%2C%22firstName%22%3A%22Saheed%22%2C%22lastName%22%3A%22Imam%22%7D%2C%7B%22creatorType%22%3A%22author%22%2C%22firstName%22%3A%22Warren%22%2C%22lastName%22%3A%22Carter%22%7D%2C%7B%22creatorType%22%3A%22author%22%2C%22firstName%22%3A%22Damla%20D.%22%2C%22lastName%22%3A%22Bilgin%22%7D%2C%7B%22creatorType%22%3A%22author%22%2C%22firstName%22%3A%22Christopher%20B.%22%2C%22lastName%22%3A%22Yohn%22%7D%2C%7B%22creatorType%22%3A%22author%22%2C%22firstName%22%3A%22Serdar%22%2C%22lastName%22%3A%22Turkarslan%22%7D%2C%7B%22creatorType%22%3A%22author%22%2C%22firstName%22%3A%22David%20J.%22%2C%22lastName%22%3A%22Reiss%22%7D%2C%7B%22creatorType%22%3A%22author%22%2C%22firstName%22%3A%22Monica%20V.%22%2C%22lastName%22%3A%22Orellana%22%7D%2C%7B%22creatorType%22%3A%22author%22%2C%22firstName%22%3A%22Nathan%20D.%22%2C%22lastName%22%3A%22Price%22%7D%2C%7B%22creatorType%22%3A%22author%22%2C%22firstName%22%3A%22Nitin%20S.%22%2C%22lastName%22%3A%22Baliga%22%7D%5D%2C%22abstractNote%22%3A%22BACKGROUND%3A%20Algae%20accumulate%20lipids%20to%20endure%20different%20kinds%20of%20environmental%20stresses%20including%20macronutrient%20starvation.%20Although%20this%20response%20has%20been%20extensively%20studied%2C%20an%20in%20depth%20understanding%20of%20the%20transcriptional%20regulatory%20%20network%20%28TRN%29%20that%20controls%20the%20transition%20into%20lipid%20accumulation%20remains%20elusive.%20In%20this%20study%2C%20we%20used%20a%20systems%20biology%20approach%20to%20elucidate%20the%20transcriptional%20program%20that%20coordinates%20the%20nitrogen%20starvation-induced%20metabolic%20readjustments%20that%20drive%20lipid%20accumulation%20in%20Chlamydomonas%20reinhardtii.%20RESULTS%3A%20We%20demonstrate%20that%20nitrogen%20starvation%20triggered%20differential%20regulation%20of%202147%20transcripts%2C%20which%20were%20co-regulated%20in%20215%20distinct%20modules%20and%20temporally%20ordered%20as%2031%20transcriptional%20waves.%20An%20early-stage%20response%20was%20triggered%20within%2012%20min%20that%20initiated%20growth%20arrest%20through%20activation%20of%20key%20signaling%20pathways%2C%20while%20simultaneously%20preparing%20the%20%20intracellular%20environment%20for%20later%20stages%20by%20modulating%20transport%20processes%20and%20%20ubiquitin-mediated%20protein%20degradation.%20Subsequently%2C%20central%20metabolism%20and%20carbon%20fixation%20were%20remodeled%20to%20trigger%20the%20accumulation%20of%20triacylglycerols.%20Further%20analysis%20revealed%20that%20these%20waves%20of%20genome-wide%20transcriptional%20events%20%20were%20coordinated%20by%20a%20regulatory%20program%20orchestrated%20by%20at%20least%2017%20transcriptional%20regulators%2C%20many%20of%20which%20had%20not%20been%20previously%20implicated%20in%20this%20process.%20We%20demonstrate%20that%20the%20TRN%20coordinates%20transcriptional%20downregulation%20of%2057%20metabolic%20enzymes%20across%20a%20period%20of%20nearly%204%20h%20to%20drive%20an%20%20increase%20in%20lipid%20content%20per%20unit%20biomass.%20Notably%2C%20this%20TRN%20appears%20to%20also%20drive%20lipid%20accumulation%20during%20sulfur%20starvation%2C%20while%20phosphorus%20starvation%20induces%20a%20different%20regulatory%20program.%20The%20TRN%20model%20described%20here%20is%20available%20as%20a%20community-wide%20web-resource%20at%20http%3A%5C%2F%5C%2Fnetworks.systemsbiology.net%5C%2Fchlamy-portal.%20CONCLUSIONS%3A%20In%20this%20work%2C%20we%20have%20uncovered%20a%20comprehensive%20mechanistic%20model%20of%20the%20TRN%20controlling%20the%20transition%20from%20N%20starvation%20to%20lipid%20accumulation.%20The%20program%20coordinates%20sequentially%20ordered%20transcriptional%20waves%20that%20simultaneously%20arrest%20growth%20and%20%20lead%20to%20lipid%20accumulation.%20This%20study%20has%20generated%20predictive%20tools%20that%20will%20aid%20in%20devising%20strategies%20for%20the%20rational%20manipulation%20of%20regulatory%20and%20metabolic%20networks%20for%20better%20biofuel%20and%20biomass%20production.%22%2C%22date%22%3A%222015%22%2C%22language%22%3A%22eng%22%2C%22DOI%22%3A%2210.1186%5C%2Fs13068-015-0391-z%22%2C%22ISSN%22%3A%221754-6834%201754-6834%22%2C%22url%22%3A%22%22%2C%22collections%22%3A%5B%225FRVZCA6%22%5D%2C%22dateModified%22%3A%222022-12-07T08%3A38%3A23Z%22%7D%7D%2C%7B%22key%22%3A%222IDCKC5J%22%2C%22library%22%3A%7B%22id%22%3A4882752%7D%2C%22meta%22%3A%7B%22creatorSummary%22%3A%22Hillesland%20et%20al.%22%2C%22parsedDate%22%3A%222014-10-14%22%2C%22numChildren%22%3A0%7D%2C%22bib%22%3A%22%3Cdiv%20class%3D%5C%22csl-bib-body%5C%22%20style%3D%5C%22line-height%3A%201.35%3B%20padding-left%3A%201em%3B%20text-indent%3A-1em%3B%5C%22%3E%5Cn%20%20%3Cdiv%20class%3D%5C%22csl-entry%5C%22%3EHillesland%2C%20Kristina%20L.%2C%20Sujung%20Lim%2C%20Jason%20J.%20Flowers%2C%20Serdar%20Turkarslan%2C%20Nicolas%20Pinel%2C%20Grant%20M.%20Zane%2C%20Nicholas%20Elliott%2C%20et%20al.%202014.%20%26%23x201C%3BErosion%20of%20Functional%20Independence%20Early%20in%20the%20Evolution%20of%20a%20Microbial%20Mutualism.%26%23x201D%3B%20%3Ci%3EProceedings%20of%20the%20National%20Academy%20of%20Sciences%20of%20the%20United%20States%20of%20America%3C%5C%2Fi%3E%20111%20%2841%29%3A%2014822%26%23x2013%3B27.%20%3Ca%20href%3D%27https%3A%5C%2F%5C%2Fdoi.org%5C%2F10.1073%5C%2Fpnas.1407986111%27%3Ehttps%3A%5C%2F%5C%2Fdoi.org%5C%2F10.1073%5C%2Fpnas.1407986111%3C%5C%2Fa%3E.%3C%5C%2Fdiv%3E%5Cn%3C%5C%2Fdiv%3E%22%2C%22data%22%3A%7B%22itemType%22%3A%22journalArticle%22%2C%22title%22%3A%22Erosion%20of%20functional%20independence%20early%20in%20the%20evolution%20of%20a%20microbial%20mutualism.%22%2C%22creators%22%3A%5B%7B%22creatorType%22%3A%22author%22%2C%22firstName%22%3A%22Kristina%20L.%22%2C%22lastName%22%3A%22Hillesland%22%7D%2C%7B%22creatorType%22%3A%22author%22%2C%22firstName%22%3A%22Sujung%22%2C%22lastName%22%3A%22Lim%22%7D%2C%7B%22creatorType%22%3A%22author%22%2C%22firstName%22%3A%22Jason%20J.%22%2C%22lastName%22%3A%22Flowers%22%7D%2C%7B%22creatorType%22%3A%22author%22%2C%22firstName%22%3A%22Serdar%22%2C%22lastName%22%3A%22Turkarslan%22%7D%2C%7B%22creatorType%22%3A%22author%22%2C%22firstName%22%3A%22Nicolas%22%2C%22lastName%22%3A%22Pinel%22%7D%2C%7B%22creatorType%22%3A%22author%22%2C%22firstName%22%3A%22Grant%20M.%22%2C%22lastName%22%3A%22Zane%22%7D%2C%7B%22creatorType%22%3A%22author%22%2C%22firstName%22%3A%22Nicholas%22%2C%22lastName%22%3A%22Elliott%22%7D%2C%7B%22creatorType%22%3A%22author%22%2C%22firstName%22%3A%22Yujia%22%2C%22lastName%22%3A%22Qin%22%7D%2C%7B%22creatorType%22%3A%22author%22%2C%22firstName%22%3A%22Liyou%22%2C%22lastName%22%3A%22Wu%22%7D%2C%7B%22creatorType%22%3A%22author%22%2C%22firstName%22%3A%22Nitin%20S.%22%2C%22lastName%22%3A%22Baliga%22%7D%2C%7B%22creatorType%22%3A%22author%22%2C%22firstName%22%3A%22Jizhong%22%2C%22lastName%22%3A%22Zhou%22%7D%2C%7B%22creatorType%22%3A%22author%22%2C%22firstName%22%3A%22Judy%20D.%22%2C%22lastName%22%3A%22Wall%22%7D%2C%7B%22creatorType%22%3A%22author%22%2C%22firstName%22%3A%22David%20A.%22%2C%22lastName%22%3A%22Stahl%22%7D%5D%2C%22abstractNote%22%3A%22Many%20species%20have%20evolved%20to%20function%20as%20specialized%20mutualists%2C%20often%20to%20the%20detriment%20of%20their%20ability%20to%20survive%20independently.%20However%2C%20there%20are%20few%2C%20if%20any%2C%20well-controlled%20observations%20of%20the%20evolutionary%20processes%20underlying%20the%20genesis%20of%20new%20mutualisms.%20Here%2C%20we%20show%20that%20within%20the%20first%201%2C000%20generations%20%20of%20initiating%20independent%20syntrophic%20interactions%20between%20a%20sulfate%20reducer%20%28Desulfovibrio%20vulgaris%29%20and%20a%20hydrogenotrophic%20methanogen%20%28Methanococcus%20maripaludis%29%2C%20D.%20vulgaris%20frequently%20lost%20the%20capacity%20to%20grow%20by%20sulfate%20respiration%2C%20thus%20losing%20the%20primary%20physiological%20attribute%20of%20the%20genus.%20The%20loss%20of%20sulfate%20respiration%20was%20a%20consequence%20of%20mutations%20in%20one%20or%20more%20of%20three%20key%20genes%20in%20the%20pathway%20for%20sulfate%20respiration%2C%20required%20for%20sulfate%20activation%20%28sat%29%20and%20sulfate%20reduction%20to%20sulfite%20%28apsA%20or%20apsB%29.%20Because%20loss-of-function%20mutations%20arose%20rapidly%20and%20independently%20in%20replicated%20experiments%2C%20and%20because%20these%20mutations%20were%20correlated%20with%20enhanced%20growth%20rate%20and%20productivity%2C%20gene%20loss%20could%20be%20attributed%20to%20natural%20selection%2C%20even%20though%20these%20mutations%20should%20significantly%20restrict%20the%20independence%20of%20the%20evolved%20D.%20vulgaris.%20Together%2C%20these%20data%20present%20an%20empirical%20demonstration%20that%20specialization%20for%20a%20mutualistic%20interaction%20can%20evolve%20by%20natural%20selection%20shortly%20after%20its%20origin.%20They%20also%20demonstrate%20that%20a%20sulfate-reducing%20bacterium%20can%20readily%20evolve%20to%20become%20a%20specialized%20syntroph%2C%20a%20situation%20that%20may%20have%20often%20occurred%20in%20nature.%22%2C%22date%22%3A%222014%20Oct%2014%22%2C%22language%22%3A%22eng%22%2C%22DOI%22%3A%2210.1073%5C%2Fpnas.1407986111%22%2C%22ISSN%22%3A%221091-6490%200027-8424%22%2C%22url%22%3A%22%22%2C%22collections%22%3A%5B%225FRVZCA6%22%5D%2C%22dateModified%22%3A%222022-12-07T08%3A38%3A57Z%22%7D%7D%2C%7B%22key%22%3A%229TUXZBUT%22%2C%22library%22%3A%7B%22id%22%3A4882752%7D%2C%22meta%22%3A%7B%22creatorSummary%22%3A%22Peterson%20et%20al.%22%2C%22parsedDate%22%3A%222014-10%22%2C%22numChildren%22%3A0%7D%2C%22bib%22%3A%22%3Cdiv%20class%3D%5C%22csl-bib-body%5C%22%20style%3D%5C%22line-height%3A%201.35%3B%20padding-left%3A%201em%3B%20text-indent%3A-1em%3B%5C%22%3E%5Cn%20%20%3Cdiv%20class%3D%5C%22csl-entry%5C%22%3EPeterson%2C%20Eliza%20J.%20R.%2C%20David%20J.%20Reiss%2C%20Serdar%20Turkarslan%2C%20Kyle%20J.%20Minch%2C%20Tige%20Rustad%2C%20Christopher%20L.%20Plaisier%2C%20William%20J.%20R.%20Longabaugh%2C%20David%20R.%20Sherman%2C%20and%20Nitin%20S.%20Baliga.%202014.%20%26%23x201C%3BA%20High-Resolution%20Network%20Model%20for%20Global%20Gene%20Regulation%20in%20Mycobacterium%20Tuberculosis.%26%23x201D%3B%20%3Ci%3ENucleic%20Acids%20Research%3C%5C%2Fi%3E%2042%20%2818%29%3A%2011291%26%23x2013%3B303.%20%3Ca%20href%3D%27https%3A%5C%2F%5C%2Fdoi.org%5C%2F10.1093%5C%2Fnar%5C%2Fgku777%27%3Ehttps%3A%5C%2F%5C%2Fdoi.org%5C%2F10.1093%5C%2Fnar%5C%2Fgku777%3C%5C%2Fa%3E.%3C%5C%2Fdiv%3E%5Cn%3C%5C%2Fdiv%3E%22%2C%22data%22%3A%7B%22itemType%22%3A%22journalArticle%22%2C%22title%22%3A%22A%20high-resolution%20network%20model%20for%20global%20gene%20regulation%20in%20Mycobacterium%20tuberculosis.%22%2C%22creators%22%3A%5B%7B%22creatorType%22%3A%22author%22%2C%22firstName%22%3A%22Eliza%20J.%20R.%22%2C%22lastName%22%3A%22Peterson%22%7D%2C%7B%22creatorType%22%3A%22author%22%2C%22firstName%22%3A%22David%20J.%22%2C%22lastName%22%3A%22Reiss%22%7D%2C%7B%22creatorType%22%3A%22author%22%2C%22firstName%22%3A%22Serdar%22%2C%22lastName%22%3A%22Turkarslan%22%7D%2C%7B%22creatorType%22%3A%22author%22%2C%22firstName%22%3A%22Kyle%20J.%22%2C%22lastName%22%3A%22Minch%22%7D%2C%7B%22creatorType%22%3A%22author%22%2C%22firstName%22%3A%22Tige%22%2C%22lastName%22%3A%22Rustad%22%7D%2C%7B%22creatorType%22%3A%22author%22%2C%22firstName%22%3A%22Christopher%20L.%22%2C%22lastName%22%3A%22Plaisier%22%7D%2C%7B%22creatorType%22%3A%22author%22%2C%22firstName%22%3A%22William%20J.%20R.%22%2C%22lastName%22%3A%22Longabaugh%22%7D%2C%7B%22creatorType%22%3A%22author%22%2C%22firstName%22%3A%22David%20R.%22%2C%22lastName%22%3A%22Sherman%22%7D%2C%7B%22creatorType%22%3A%22author%22%2C%22firstName%22%3A%22Nitin%20S.%22%2C%22lastName%22%3A%22Baliga%22%7D%5D%2C%22abstractNote%22%3A%22The%20resilience%20of%20Mycobacterium%20tuberculosis%20%28MTB%29%20is%20largely%20due%20to%20its%20ability%20%20to%20effectively%20counteract%20and%20even%20take%20advantage%20of%20the%20hostile%20environments%20of%20%20a%20host.%20In%20order%20to%20accelerate%20the%20discovery%20and%20characterization%20of%20these%20adaptive%20mechanisms%2C%20we%20have%20mined%20a%20compendium%20of%202325%20publicly%20available%20transcriptome%20profiles%20of%20MTB%20to%20decipher%20a%20predictive%2C%20systems-scale%20gene%20regulatory%20network%20model.%20The%20resulting%20modular%20organization%20of%2098%25%20of%20all%20MTB%20genes%20within%20this%20regulatory%20network%20was%20rigorously%20tested%20using%20two%20independently%20generated%20datasets%3A%20a%20genome-wide%20map%20of%207248%20DNA-binding%20locations%20for%20143%20transcription%20factors%20%28TFs%29%20and%20global%20transcriptional%20consequences%20of%20overexpressing%20206%20TFs.%20This%20analysis%20has%20discovered%20specific%20TFs%20that%20mediate%20conditional%20co-regulation%20of%20genes%20within%20240%20modules%20across%2014%20distinct%20environmental%20contexts.%20In%20addition%20to%20recapitulating%20previously%20characterized%20regulons%2C%20we%20discovered%20454%20novel%20mechanisms%20for%20gene%20regulation%20during%20stress%2C%20cholesterol%20utilization%20and%20dormancy.%20Significantly%2C%20183%20of%20these%20mechanisms%20act%20%20uniquely%20under%20conditions%20experienced%20during%20the%20infection%20cycle%20to%20regulate%20diverse%20functions%20including%2023%20genes%20that%20are%20essential%20to%20host-pathogen%20interactions.%20These%20and%20other%20insights%20underscore%20the%20power%20of%20a%20rational%2C%20model-driven%20approach%20to%20unearth%20novel%20MTB%20biology%20that%20operates%20under%20some%20but%20not%20all%20phases%20of%20infection.%22%2C%22date%22%3A%222014%20Oct%22%2C%22language%22%3A%22eng%22%2C%22DOI%22%3A%2210.1093%5C%2Fnar%5C%2Fgku777%22%2C%22ISSN%22%3A%221362-4962%200305-1048%22%2C%22url%22%3A%22%22%2C%22collections%22%3A%5B%225FRVZCA6%22%5D%2C%22dateModified%22%3A%222022-12-07T08%3A39%3A15Z%22%7D%7D%2C%7B%22key%22%3A%22WPBVM27C%22%2C%22library%22%3A%7B%22id%22%3A4882752%7D%2C%22meta%22%3A%7B%22creatorSummary%22%3A%22Turkarslan%20et%20al.%22%2C%22parsedDate%22%3A%222014-01%22%2C%22numChildren%22%3A0%7D%2C%22bib%22%3A%22%3Cdiv%20class%3D%5C%22csl-bib-body%5C%22%20style%3D%5C%22line-height%3A%201.35%3B%20padding-left%3A%201em%3B%20text-indent%3A-1em%3B%5C%22%3E%5Cn%20%20%3Cdiv%20class%3D%5C%22csl-entry%5C%22%3ETurkarslan%2C%20Serdar%2C%20Elisabeth%20J.%20Wurtmann%2C%20Wei-Ju%20Wu%2C%20Ning%20Jiang%2C%20J.%20Christopher%20Bare%2C%20Karen%20Foley%2C%20David%20J.%20Reiss%2C%20Pavel%20Novichkov%2C%20and%20Nitin%20S.%20Baliga.%202014.%20%26%23x201C%3BNetwork%20Portal%3A%20A%20Database%20for%20Storage%2C%20Analysis%20and%20Visualization%20of%20Biological%26%23xA0%3B%20Networks.%26%23x201D%3B%20%3Ci%3ENucleic%20Acids%20Research%3C%5C%2Fi%3E%2042%20%28Database%20issue%29%3A%20D184-190.%20%3Ca%20href%3D%27https%3A%5C%2F%5C%2Fdoi.org%5C%2F10.1093%5C%2Fnar%5C%2Fgkt1190%27%3Ehttps%3A%5C%2F%5C%2Fdoi.org%5C%2F10.1093%5C%2Fnar%5C%2Fgkt1190%3C%5C%2Fa%3E.%3C%5C%2Fdiv%3E%5Cn%3C%5C%2Fdiv%3E%22%2C%22data%22%3A%7B%22itemType%22%3A%22journalArticle%22%2C%22title%22%3A%22Network%20portal%3A%20a%20database%20for%20storage%2C%20analysis%20and%20visualization%20of%20biological%20%20networks.%22%2C%22creators%22%3A%5B%7B%22creatorType%22%3A%22author%22%2C%22firstName%22%3A%22Serdar%22%2C%22lastName%22%3A%22Turkarslan%22%7D%2C%7B%22creatorType%22%3A%22author%22%2C%22firstName%22%3A%22Elisabeth%20J.%22%2C%22lastName%22%3A%22Wurtmann%22%7D%2C%7B%22creatorType%22%3A%22author%22%2C%22firstName%22%3A%22Wei-Ju%22%2C%22lastName%22%3A%22Wu%22%7D%2C%7B%22creatorType%22%3A%22author%22%2C%22firstName%22%3A%22Ning%22%2C%22lastName%22%3A%22Jiang%22%7D%2C%7B%22creatorType%22%3A%22author%22%2C%22firstName%22%3A%22J.%20Christopher%22%2C%22lastName%22%3A%22Bare%22%7D%2C%7B%22creatorType%22%3A%22author%22%2C%22firstName%22%3A%22Karen%22%2C%22lastName%22%3A%22Foley%22%7D%2C%7B%22creatorType%22%3A%22author%22%2C%22firstName%22%3A%22David%20J.%22%2C%22lastName%22%3A%22Reiss%22%7D%2C%7B%22creatorType%22%3A%22author%22%2C%22firstName%22%3A%22Pavel%22%2C%22lastName%22%3A%22Novichkov%22%7D%2C%7B%22creatorType%22%3A%22author%22%2C%22firstName%22%3A%22Nitin%20S.%22%2C%22lastName%22%3A%22Baliga%22%7D%5D%2C%22abstractNote%22%3A%22The%20ease%20of%20generating%20high-throughput%20data%20has%20enabled%20investigations%20into%20organismal%20complexity%20at%20the%20systems%20level%20through%20the%20inference%20of%20networks%20of%20interactions%20among%20the%20various%20cellular%20components%20%28genes%2C%20RNAs%2C%20proteins%20and%20metabolites%29.%20The%20wider%20scientific%20community%2C%20however%2C%20currently%20has%20limited%20access%20to%20tools%20for%20network%20inference%2C%20visualization%20and%20analysis%20because%20these%20tasks%20often%20require%20advanced%20computational%20knowledge%20and%20expensive%20computing%20resources.%20We%20have%20designed%20the%20network%20portal%20%28http%3A%5C%2F%5C%2Fnetworks.systemsbiology.net%29%20to%20serve%20as%20a%20modular%20database%20for%20the%20integration%20of%20user%20uploaded%20and%20public%20data%2C%20with%20inference%20algorithms%20and%20tools%20for%20the%20storage%2C%20visualization%20and%20analysis%20of%20biological%20networks.%20The%20portal%20is%20fully%20integrated%20into%20the%20Gaggle%20framework%20to%20seamlessly%20exchange%20data%20with%20desktop%20and%20web%20applications%20and%20to%20allow%20the%20user%20to%20create%2C%20save%20and%20modify%20workspaces%2C%20and%20it%20includes%20social%20networking%20capabilities%20for%20collaborative%20projects.%20While%20the%20current%20release%20of%20the%20database%20contains%20networks%20for%2013%20prokaryotic%20organisms%20from%20diverse%20phylogenetic%20clades%20%284678%20co-regulated%20gene%20modules%2C%203466%20regulators%20and%209291%20cis-regulatory%20motifs%29%2C%20it%20will%20be%20rapidly%20populated%20with%20prokaryotic%20and%20eukaryotic%20organisms%20as%20relevant%20data%20become%20available%20in%20public%20repositories%20and%20through%20user%20input.%20The%20modular%20architecture%2C%20simple%20data%20formats%20and%20open%20API%20support%20community%20development%20of%20the%20portal.%22%2C%22date%22%3A%222014%20Jan%22%2C%22language%22%3A%22eng%22%2C%22DOI%22%3A%2210.1093%5C%2Fnar%5C%2Fgkt1190%22%2C%22ISSN%22%3A%221362-4962%200305-1048%22%2C%22url%22%3A%22%22%2C%22collections%22%3A%5B%225FRVZCA6%22%5D%2C%22dateModified%22%3A%222022-12-07T08%3A38%3A38Z%22%7D%7D%2C%7B%22key%22%3A%22B3AMZ8RR%22%2C%22library%22%3A%7B%22id%22%3A4882752%7D%2C%22meta%22%3A%7B%22creatorSummary%22%3A%22Rustad%20et%20al.%22%2C%22parsedDate%22%3A%222014%22%2C%22numChildren%22%3A0%7D%2C%22bib%22%3A%22%3Cdiv%20class%3D%5C%22csl-bib-body%5C%22%20style%3D%5C%22line-height%3A%201.35%3B%20padding-left%3A%201em%3B%20text-indent%3A-1em%3B%5C%22%3E%5Cn%20%20%3Cdiv%20class%3D%5C%22csl-entry%5C%22%3ERustad%2C%20Tige%20R.%2C%20Kyle%20J.%20Minch%2C%20Shuyi%20Ma%2C%20Jessica%20K.%20Winkler%2C%20Samuel%20Hobbs%2C%20Mark%20Hickey%2C%20William%20Brabant%2C%20et%20al.%202014.%20%26%23x201C%3BMapping%20and%20Manipulating%20the%20Mycobacterium%20Tuberculosis%20Transcriptome%20Using%20a%20Transcription%20Factor%20Overexpression-Derived%20Regulatory%20Network.%26%23x201D%3B%20%3Ci%3EGenome%20Biology%3C%5C%2Fi%3E%2015%20%2811%29%3A%20502.%20%3Ca%20href%3D%27https%3A%5C%2F%5C%2Fdoi.org%5C%2F10.1186%5C%2FPREACCEPT-1701638048134699%27%3Ehttps%3A%5C%2F%5C%2Fdoi.org%5C%2F10.1186%5C%2FPREACCEPT-1701638048134699%3C%5C%2Fa%3E.%3C%5C%2Fdiv%3E%5Cn%3C%5C%2Fdiv%3E%22%2C%22data%22%3A%7B%22itemType%22%3A%22journalArticle%22%2C%22title%22%3A%22Mapping%20and%20manipulating%20the%20Mycobacterium%20tuberculosis%20transcriptome%20using%20a%20transcription%20factor%20overexpression-derived%20regulatory%20network.%22%2C%22creators%22%3A%5B%7B%22creatorType%22%3A%22author%22%2C%22firstName%22%3A%22Tige%20R.%22%2C%22lastName%22%3A%22Rustad%22%7D%2C%7B%22creatorType%22%3A%22author%22%2C%22firstName%22%3A%22Kyle%20J.%22%2C%22lastName%22%3A%22Minch%22%7D%2C%7B%22creatorType%22%3A%22author%22%2C%22firstName%22%3A%22Shuyi%22%2C%22lastName%22%3A%22Ma%22%7D%2C%7B%22creatorType%22%3A%22author%22%2C%22firstName%22%3A%22Jessica%20K.%22%2C%22lastName%22%3A%22Winkler%22%7D%2C%7B%22creatorType%22%3A%22author%22%2C%22firstName%22%3A%22Samuel%22%2C%22lastName%22%3A%22Hobbs%22%7D%2C%7B%22creatorType%22%3A%22author%22%2C%22firstName%22%3A%22Mark%22%2C%22lastName%22%3A%22Hickey%22%7D%2C%7B%22creatorType%22%3A%22author%22%2C%22firstName%22%3A%22William%22%2C%22lastName%22%3A%22Brabant%22%7D%2C%7B%22creatorType%22%3A%22author%22%2C%22firstName%22%3A%22Serdar%22%2C%22lastName%22%3A%22Turkarslan%22%7D%2C%7B%22creatorType%22%3A%22author%22%2C%22firstName%22%3A%22Nathan%20D.%22%2C%22lastName%22%3A%22Price%22%7D%2C%7B%22creatorType%22%3A%22author%22%2C%22firstName%22%3A%22Nitin%20S.%22%2C%22lastName%22%3A%22Baliga%22%7D%2C%7B%22creatorType%22%3A%22author%22%2C%22firstName%22%3A%22David%20R.%22%2C%22lastName%22%3A%22Sherman%22%7D%5D%2C%22abstractNote%22%3A%22BACKGROUND%3A%20Mycobacterium%20tuberculosis%20senses%20and%20responds%20to%20the%20shifting%20and%20hostile%20landscape%20of%20the%20host.%20To%20characterize%20the%20underlying%20intertwined%20gene%20regulatory%20network%20governed%20by%20approximately%20200%20transcription%20factors%20of%20M.%20tuberculosis%2C%20we%20have%20assayed%20the%20global%20transcriptional%20consequences%20of%20overexpressing%20each%20transcription%20factor%20from%20an%20inducible%20promoter.%20RESULTS%3A%20We%20%20cloned%20and%20overexpressed%20206%20transcription%20factors%20in%20M.%20tuberculosis%20to%20identify%20the%20regulatory%20signature%20of%20each.%20We%20identified%209%2C335%20regulatory%20consequences%20of%20%20overexpressing%20each%20of%20183%20transcription%20factors%2C%20providing%20evidence%20of%20regulation%20for%2070%25%20of%20the%20M.%20tuberculosis%20genome.%20These%20transcriptional%20signatures%20agree%20well%20with%20previously%20described%20M.%20tuberculosis%20regulons.%20The%20number%20of%20genes%20differentially%20regulated%20by%20transcription%20factor%20overexpression%20varied%20from%20hundreds%20of%20genes%20to%20none%2C%20with%20the%20majority%20of%20expression%20changes%20repressing%20basal%20transcription.%20Exploring%20the%20global%20transcriptional%20maps%20of%20transcription%20factor%20overexpressing%20%28TFOE%29%20strains%2C%20we%20predicted%20and%20validated%20the%20phenotype%20of%20a%20regulator%20that%20reduces%20susceptibility%20to%20a%20first%20line%20anti-tubercular%20drug%2C%20isoniazid.%20We%20also%20combined%20the%20TFOE%20data%20with%20an%20existing%20%20model%20of%20M.%20tuberculosis%20metabolism%20to%20predict%20the%20growth%20rates%20of%20individual%20TFOE%20strains%20with%20high%20fidelity.%20CONCLUSION%3A%20This%20work%20has%20led%20to%20a%20systems-level%20framework%20describing%20the%20transcriptome%20of%20a%20devastating%20bacterial%20pathogen%2C%20characterized%20the%20transcriptional%20influence%20of%20nearly%20all%20individual%20transcription%20factors%20in%20M.%20tuberculosis%2C%20and%20demonstrated%20the%20utility%20of%20this%20resource.%20These%20results%20will%20stimulate%20additional%20systems-level%20and%20hypothesis-driven%20efforts%20to%20understand%20M.%20tuberculosis%20adaptations%20that%20promote%20%20disease.%22%2C%22date%22%3A%222014%22%2C%22language%22%3A%22eng%22%2C%22DOI%22%3A%2210.1186%5C%2FPREACCEPT-1701638048134699%22%2C%22ISSN%22%3A%221474-760X%201474-7596%22%2C%22url%22%3A%22%22%2C%22collections%22%3A%5B%225FRVZCA6%22%5D%2C%22dateModified%22%3A%222022-12-07T08%3A38%3A46Z%22%7D%7D%2C%7B%22key%22%3A%22JZX9CCBC%22%2C%22library%22%3A%7B%22id%22%3A4882752%7D%2C%22meta%22%3A%7B%22creatorSummary%22%3A%22Ekici%20et%20al.%22%2C%22parsedDate%22%3A%222014%22%2C%22numChildren%22%3A0%7D%2C%22bib%22%3A%22%3Cdiv%20class%3D%5C%22csl-bib-body%5C%22%20style%3D%5C%22line-height%3A%201.35%3B%20padding-left%3A%201em%3B%20text-indent%3A-1em%3B%5C%22%3E%5Cn%20%20%3Cdiv%20class%3D%5C%22csl-entry%5C%22%3EEkici%2C%20Seda%2C%20Serdar%20Turkarslan%2C%20Grzegorz%20Pawlik%2C%20Andrew%20Dancis%2C%20Nitin%20S.%20Baliga%2C%20Hans-Georg%20Koch%2C%20and%20Fevzi%20Daldal.%202014.%20%26%23x201C%3BIntracytoplasmic%20Copper%20Homeostasis%20Controls%20Cytochrome%20c%20Oxidase%20Production.%26%23x201D%3B%20%3Ci%3EMBio%3C%5C%2Fi%3E%205%20%281%29%3A%20e01055-01013.%20%3Ca%20href%3D%27https%3A%5C%2F%5C%2Fdoi.org%5C%2F10.1128%5C%2FmBio.01055-13%27%3Ehttps%3A%5C%2F%5C%2Fdoi.org%5C%2F10.1128%5C%2FmBio.01055-13%3C%5C%2Fa%3E.%3C%5C%2Fdiv%3E%5Cn%3C%5C%2Fdiv%3E%22%2C%22data%22%3A%7B%22itemType%22%3A%22journalArticle%22%2C%22title%22%3A%22Intracytoplasmic%20copper%20homeostasis%20controls%20cytochrome%20c%20oxidase%20production.%22%2C%22creators%22%3A%5B%7B%22creatorType%22%3A%22author%22%2C%22firstName%22%3A%22Seda%22%2C%22lastName%22%3A%22Ekici%22%7D%2C%7B%22creatorType%22%3A%22author%22%2C%22firstName%22%3A%22Serdar%22%2C%22lastName%22%3A%22Turkarslan%22%7D%2C%7B%22creatorType%22%3A%22author%22%2C%22firstName%22%3A%22Grzegorz%22%2C%22lastName%22%3A%22Pawlik%22%7D%2C%7B%22creatorType%22%3A%22author%22%2C%22firstName%22%3A%22Andrew%22%2C%22lastName%22%3A%22Dancis%22%7D%2C%7B%22creatorType%22%3A%22author%22%2C%22firstName%22%3A%22Nitin%20S.%22%2C%22lastName%22%3A%22Baliga%22%7D%2C%7B%22creatorType%22%3A%22author%22%2C%22firstName%22%3A%22Hans-Georg%22%2C%22lastName%22%3A%22Koch%22%7D%2C%7B%22creatorType%22%3A%22author%22%2C%22firstName%22%3A%22Fevzi%22%2C%22lastName%22%3A%22Daldal%22%7D%5D%2C%22abstractNote%22%3A%22Copper%20is%20an%20essential%20micronutrient%20used%20as%20a%20metal%20cofactor%20by%20a%20variety%20of%20enzymes%2C%20including%20cytochrome%20c%20oxidase%20%28Cox%29.%20In%20all%20organisms%20from%20bacteria%20to%20%20humans%2C%20cellular%20availability%20and%20insertion%20of%20copper%20into%20target%20proteins%20are%20tightly%20controlled%20due%20to%20its%20toxicity.%20The%20major%20subunit%20of%20Cox%20contains%20a%20copper%20atom%20that%20is%20required%20for%20its%20catalytic%20activity.%20Previously%2C%20we%20identified%20CcoA%20%28a%20member%20of%20major%20facilitator%20superfamily%20transporters%29%20as%20a%20component%20required%20for%20cbb3-type%20Cox%20production%20in%20the%20Gram-negative%2C%20facultative%20phototroph%20Rhodobacter%20capsulatus.%20Here%2C%20first%20we%20demonstrate%20that%20CcoA%20is%20a%20cytoplasmic%20copper%20importer.%20Second%2C%20we%20show%20that%20bypass%20suppressors%20of%20a%20ccoA%20deletion%20mutant%20suppress%20cbb3-Cox%20deficiency%20by%20increasing%20cellular%20copper%20content%20and%20sensitivity.%20Third%2C%20we%20establish%20that%20these%20suppressors%20are%20single-base-pair%20insertion%5C%2Fdeletions%20located%20in%20copA%2C%20encoding%20the%20major%20P1B-type%22%2C%22date%22%3A%222014%22%2C%22language%22%3A%22eng%22%2C%22DOI%22%3A%2210.1128%5C%2FmBio.01055-13%22%2C%22ISSN%22%3A%222150-7511%22%2C%22url%22%3A%22%22%2C%22collections%22%3A%5B%225FRVZCA6%22%5D%2C%22dateModified%22%3A%222022-12-07T08%3A38%3A49Z%22%7D%7D%2C%7B%22key%22%3A%22X65EC5K8%22%2C%22library%22%3A%7B%22id%22%3A4882752%7D%2C%22meta%22%3A%7B%22creatorSummary%22%3A%22Yoon%20et%20al.%22%2C%22parsedDate%22%3A%222013-11%22%2C%22numChildren%22%3A0%7D%2C%22bib%22%3A%22%3Cdiv%20class%3D%5C%22csl-bib-body%5C%22%20style%3D%5C%22line-height%3A%201.35%3B%20padding-left%3A%201em%3B%20text-indent%3A-1em%3B%5C%22%3E%5Cn%20%20%3Cdiv%20class%3D%5C%22csl-entry%5C%22%3EYoon%2C%20Sung%20Ho%2C%20Serdar%20Turkarslan%2C%20David%20J.%20Reiss%2C%20Min%20Pan%2C%20June%20A.%20Burn%2C%20Kyle%20C.%20Costa%2C%20Thomas%20J.%20Lie%2C%20et%20al.%202013.%20%26%23x201C%3BA%20Systems%20Level%20Predictive%20Model%20for%20Global%20Gene%20Regulation%20of%20Methanogenesis%20in%26%23xA0%3B%20a%20Hydrogenotrophic%20Methanogen.%26%23x201D%3B%20%3Ci%3EGenome%20Research%3C%5C%2Fi%3E%2023%20%2811%29%3A%201839%26%23x2013%3B51.%20%3Ca%20href%3D%27https%3A%5C%2F%5C%2Fdoi.org%5C%2F10.1101%5C%2Fgr.153916.112%27%3Ehttps%3A%5C%2F%5C%2Fdoi.org%5C%2F10.1101%5C%2Fgr.153916.112%3C%5C%2Fa%3E.%3C%5C%2Fdiv%3E%5Cn%3C%5C%2Fdiv%3E%22%2C%22data%22%3A%7B%22itemType%22%3A%22journalArticle%22%2C%22title%22%3A%22A%20systems%20level%20predictive%20model%20for%20global%20gene%20regulation%20of%20methanogenesis%20in%20%20a%20hydrogenotrophic%20methanogen.%22%2C%22creators%22%3A%5B%7B%22creatorType%22%3A%22author%22%2C%22firstName%22%3A%22Sung%20Ho%22%2C%22lastName%22%3A%22Yoon%22%7D%2C%7B%22creatorType%22%3A%22author%22%2C%22firstName%22%3A%22Serdar%22%2C%22lastName%22%3A%22Turkarslan%22%7D%2C%7B%22creatorType%22%3A%22author%22%2C%22firstName%22%3A%22David%20J.%22%2C%22lastName%22%3A%22Reiss%22%7D%2C%7B%22creatorType%22%3A%22author%22%2C%22firstName%22%3A%22Min%22%2C%22lastName%22%3A%22Pan%22%7D%2C%7B%22creatorType%22%3A%22author%22%2C%22firstName%22%3A%22June%20A.%22%2C%22lastName%22%3A%22Burn%22%7D%2C%7B%22creatorType%22%3A%22author%22%2C%22firstName%22%3A%22Kyle%20C.%22%2C%22lastName%22%3A%22Costa%22%7D%2C%7B%22creatorType%22%3A%22author%22%2C%22firstName%22%3A%22Thomas%20J.%22%2C%22lastName%22%3A%22Lie%22%7D%2C%7B%22creatorType%22%3A%22author%22%2C%22firstName%22%3A%22Joseph%22%2C%22lastName%22%3A%22Slagel%22%7D%2C%7B%22creatorType%22%3A%22author%22%2C%22firstName%22%3A%22Robert%20L.%22%2C%22lastName%22%3A%22Moritz%22%7D%2C%7B%22creatorType%22%3A%22author%22%2C%22firstName%22%3A%22Murray%22%2C%22lastName%22%3A%22Hackett%22%7D%2C%7B%22creatorType%22%3A%22author%22%2C%22firstName%22%3A%22John%20A.%22%2C%22lastName%22%3A%22Leigh%22%7D%2C%7B%22creatorType%22%3A%22author%22%2C%22firstName%22%3A%22Nitin%20S.%22%2C%22lastName%22%3A%22Baliga%22%7D%5D%2C%22abstractNote%22%3A%22Methanogens%20catalyze%20the%20critical%20methane-producing%20step%20%28called%20methanogenesis%29%20%20in%20the%20anaerobic%20decomposition%20of%20organic%20matter.%20Here%2C%20we%20present%20the%20first%20predictive%20model%20of%20global%20gene%20regulation%20of%20methanogenesis%20in%20a%20hydrogenotrophic%20methanogen%2C%20Methanococcus%20maripaludis.%20We%20generated%20a%20comprehensive%20list%20of%20genes%20%28protein-coding%20and%20noncoding%29%20for%20M.%20maripaludis%20through%20integrated%20analysis%20of%20the%20transcriptome%20structure%20and%20a%20newly%20constructed%20Peptide%20Atlas.%20The%20environment%20and%20gene-regulatory%20influence%20network%20%20%28EGRIN%29%20model%20of%20the%20strain%20was%20constructed%20from%20a%20compendium%20of%20transcriptome%20data%20that%20was%20collected%20over%2058%20different%20steady-state%20and%20time-course%20experiments%20that%20were%20performed%20in%20chemostats%20or%20batch%20cultures%20under%20a%20spectrum%20%20of%20environmental%20perturbations%20that%20modulated%20methanogenesis.%20Analyses%20of%20the%20EGRIN%20model%20have%20revealed%20novel%20components%20of%20methanogenesis%20that%20included%20at%20least%20three%20additional%20protein-coding%20genes%20of%20previously%20unknown%20function%20as%20well%20as%20one%20noncoding%20RNA.%20We%20discovered%20that%20at%20least%20five%20regulatory%20mechanisms%20act%20in%20a%20combinatorial%20scheme%20to%20intercoordinate%20key%20steps%20of%20methanogenesis%20with%20different%20processes%20such%20as%20motility%2C%20ATP%20biosynthesis%2C%20and%20carbon%20assimilation.%20%20Through%20a%20combination%20of%20genetic%20and%20environmental%20perturbation%20experiments%20we%20have%20validated%20the%20EGRIN-predicted%20role%20of%20two%20novel%20transcription%20factors%20in%20the%20regulation%20of%20phosphate-dependent%20repression%20of%20formate%20dehydrogenase-a%20key%20enzyme%20in%20the%20methanogenesis%20pathway.%20The%20EGRIN%20model%20demonstrates%20regulatory%20affiliations%20within%20methanogenesis%20as%20well%20as%20between%20methanogenesis%20and%20other%20cellular%20functions.%22%2C%22date%22%3A%222013%20Nov%22%2C%22language%22%3A%22eng%22%2C%22DOI%22%3A%2210.1101%5C%2Fgr.153916.112%22%2C%22ISSN%22%3A%221549-5469%201088-9051%22%2C%22url%22%3A%22%22%2C%22collections%22%3A%5B%225FRVZCA6%22%5D%2C%22dateModified%22%3A%222022-12-07T08%3A39%3A10Z%22%7D%7D%2C%7B%22key%22%3A%22U4FNSM28%22%2C%22library%22%3A%7B%22id%22%3A4882752%7D%2C%22meta%22%3A%7B%22creatorSummary%22%3A%22Brooks%20et%20al.%22%2C%22parsedDate%22%3A%222011-10%22%2C%22numChildren%22%3A0%7D%2C%22bib%22%3A%22%3Cdiv%20class%3D%5C%22csl-bib-body%5C%22%20style%3D%5C%22line-height%3A%201.35%3B%20padding-left%3A%201em%3B%20text-indent%3A-1em%3B%5C%22%3E%5Cn%20%20%3Cdiv%20class%3D%5C%22csl-entry%5C%22%3EBrooks%2C%20Aaron%20N.%2C%20Serdar%20Turkarslan%2C%20Karlyn%20D.%20Beer%2C%20Fang%20Yin%20Lo%2C%20and%20Nitin%20S.%20Baliga.%202011.%20%26%23x201C%3BAdaptation%20of%20Cells%20to%20New%20Environments.%26%23x201D%3B%20%3Ci%3EWiley%20Interdisciplinary%20Reviews.%20Systems%20Biology%20and%20Medicine%3C%5C%2Fi%3E%203%20%285%29%3A%20544%26%23x2013%3B61.%20%3Ca%20href%3D%27https%3A%5C%2F%5C%2Fdoi.org%5C%2F10.1002%5C%2Fwsbm.136%27%3Ehttps%3A%5C%2F%5C%2Fdoi.org%5C%2F10.1002%5C%2Fwsbm.136%3C%5C%2Fa%3E.%3C%5C%2Fdiv%3E%5Cn%3C%5C%2Fdiv%3E%22%2C%22data%22%3A%7B%22itemType%22%3A%22journalArticle%22%2C%22title%22%3A%22Adaptation%20of%20cells%20to%20new%20environments.%22%2C%22creators%22%3A%5B%7B%22creatorType%22%3A%22author%22%2C%22firstName%22%3A%22Aaron%20N.%22%2C%22lastName%22%3A%22Brooks%22%7D%2C%7B%22creatorType%22%3A%22author%22%2C%22firstName%22%3A%22Serdar%22%2C%22lastName%22%3A%22Turkarslan%22%7D%2C%7B%22creatorType%22%3A%22author%22%2C%22firstName%22%3A%22Karlyn%20D.%22%2C%22lastName%22%3A%22Beer%22%7D%2C%7B%22creatorType%22%3A%22author%22%2C%22firstName%22%3A%22Fang%20Yin%22%2C%22lastName%22%3A%22Lo%22%7D%2C%7B%22creatorType%22%3A%22author%22%2C%22firstName%22%3A%22Nitin%20S.%22%2C%22lastName%22%3A%22Baliga%22%7D%5D%2C%22abstractNote%22%3A%22The%20evolutionary%20success%20of%20an%20organism%20is%20a%20testament%20to%20its%20inherent%20capacity%20to%20keep%20pace%20with%20environmental%20conditions%20that%20change%20over%20short%20and%20long%20periods.%20Mechanisms%20underlying%20adaptive%20processes%20are%20being%20investigated%20with%20renewed%20interest%20and%20excitement.%20This%20revival%20is%20partly%20fueled%20by%20powerful%20technologies%20that%20can%20probe%20molecular%20phenomena%20at%20a%20systems%20scale.%20Such%20studies%20%20provide%20spectacular%20insight%20into%20the%20mechanisms%20of%20adaptation%2C%20including%20rewiring%20of%20regulatory%20networks%20via%20natural%20selection%20of%20horizontal%20gene%20transfers%2C%20gene%20duplication%2C%20deletion%2C%20readjustment%20of%20kinetic%20parameters%2C%20and%20myriad%20other%20genetic%20reorganizational%20events.%20Here%2C%20we%20discuss%20advances%20in%20prokaryotic%20systems%20biology%20from%20the%20perspective%20of%20evolutionary%20principles%20that%20have%20shaped%20regulatory%20networks%20for%20dynamic%20adaptation%20to%20environmental%20change.%22%2C%22date%22%3A%222011%20Sep-Oct%22%2C%22language%22%3A%22eng%22%2C%22DOI%22%3A%2210.1002%5C%2Fwsbm.136%22%2C%22ISSN%22%3A%221939-005X%201939-005X%22%2C%22url%22%3A%22%22%2C%22collections%22%3A%5B%225FRVZCA6%22%5D%2C%22dateModified%22%3A%222022-12-07T08%3A39%3A09Z%22%7D%7D%2C%7B%22key%22%3A%229ZP725AT%22%2C%22library%22%3A%7B%22id%22%3A4882752%7D%2C%22meta%22%3A%7B%22creatorSummary%22%3A%22Turkarslan%20et%20al.%22%2C%22parsedDate%22%3A%222011%22%2C%22numChildren%22%3A0%7D%2C%22bib%22%3A%22%3Cdiv%20class%3D%5C%22csl-bib-body%5C%22%20style%3D%5C%22line-height%3A%201.35%3B%20padding-left%3A%201em%3B%20text-indent%3A-1em%3B%5C%22%3E%5Cn%20%20%3Cdiv%20class%3D%5C%22csl-entry%5C%22%3ETurkarslan%2C%20Serdar%2C%20David%20J.%20Reiss%2C%20Goodwin%20Gibbins%2C%20Wan%20Lin%20Su%2C%20Min%20Pan%2C%20J.%20Christopher%20Bare%2C%20Christopher%20L.%20Plaisier%2C%20and%20Nitin%20S.%20Baliga.%202011.%20%26%23x201C%3BNiche%20Adaptation%20by%20Expansion%20and%20Reprogramming%20of%20General%20Transcription%20Factors.%26%23x201D%3B%20%3Ci%3EMolecular%20Systems%20Biology%3C%5C%2Fi%3E%207%3A%20554.%20%3Ca%20href%3D%27https%3A%5C%2F%5C%2Fdoi.org%5C%2F10.1038%5C%2Fmsb.2011.87%27%3Ehttps%3A%5C%2F%5C%2Fdoi.org%5C%2F10.1038%5C%2Fmsb.2011.87%3C%5C%2Fa%3E.%3C%5C%2Fdiv%3E%5Cn%3C%5C%2Fdiv%3E%22%2C%22data%22%3A%7B%22itemType%22%3A%22journalArticle%22%2C%22title%22%3A%22Niche%20adaptation%20by%20expansion%20and%20reprogramming%20of%20general%20transcription%20factors.%22%2C%22creators%22%3A%5B%7B%22creatorType%22%3A%22author%22%2C%22firstName%22%3A%22Serdar%22%2C%22lastName%22%3A%22Turkarslan%22%7D%2C%7B%22creatorType%22%3A%22author%22%2C%22firstName%22%3A%22David%20J.%22%2C%22lastName%22%3A%22Reiss%22%7D%2C%7B%22creatorType%22%3A%22author%22%2C%22firstName%22%3A%22Goodwin%22%2C%22lastName%22%3A%22Gibbins%22%7D%2C%7B%22creatorType%22%3A%22author%22%2C%22firstName%22%3A%22Wan%20Lin%22%2C%22lastName%22%3A%22Su%22%7D%2C%7B%22creatorType%22%3A%22author%22%2C%22firstName%22%3A%22Min%22%2C%22lastName%22%3A%22Pan%22%7D%2C%7B%22creatorType%22%3A%22author%22%2C%22firstName%22%3A%22J.%20Christopher%22%2C%22lastName%22%3A%22Bare%22%7D%2C%7B%22creatorType%22%3A%22author%22%2C%22firstName%22%3A%22Christopher%20L.%22%2C%22lastName%22%3A%22Plaisier%22%7D%2C%7B%22creatorType%22%3A%22author%22%2C%22firstName%22%3A%22Nitin%20S.%22%2C%22lastName%22%3A%22Baliga%22%7D%5D%2C%22abstractNote%22%3A%22Numerous%20lineage-specific%20expansions%20of%20the%20transcription%20factor%20B%20%28TFB%29%20family%20in%20archaea%20suggests%20an%20important%20role%20for%20expanded%20TFBs%20in%20encoding%20environment-specific%20gene%20regulatory%20programs.%20Given%20the%20characteristics%20of%20hypersaline%20lakes%2C%20the%20unusually%20large%20numbers%20of%20TFBs%20in%20halophilic%20archaea%20further%20suggests%20that%20they%20might%20be%20especially%20important%20in%20rapid%20adaptation%20to%20the%20challenges%20of%20a%20dynamically%20changing%20environment.%20Motivated%20by%20these%20observations%2C%20we%20have%20investigated%20the%20implications%20of%20TFB%20expansions%20by%20correlating%20sequence%20variations%2C%20regulation%2C%20and%20physical%20interactions%20of%20all%20seven%20TFBs%20in%20Halobacterium%20salinarum%20NRC-1%20to%20their%20fitness%20landscapes%2C%20functional%20hierarchies%2C%20and%20genetic%20interactions%20across%202488%20experiments%20covering%20combinatorial%20variations%20in%20salt%2C%20pH%2C%20temperature%2C%20and%20Cu%20stress.%20This%20systems%20analysis%20has%20revealed%20an%20elegant%20scheme%20in%20which%20completely%20novel%20fitness%20landscapes%20are%20generated%20by%20gene%20conversion%20events%20that%20introduce%20subtle%20changes%20%20to%20the%20regulation%20or%20physical%20interactions%20of%20duplicated%20TFBs.%20Based%20on%20these%20insights%2C%20we%20have%20introduced%20a%20synthetically%20redesigned%20TFB%20and%20altered%20the%20regulation%20of%20existing%20TFBs%20to%20illustrate%20how%20archaea%20can%20rapidly%20generate%20novel%20%20phenotypes%20by%20simply%20reprogramming%20their%20TFB%20regulatory%20network.%22%2C%22date%22%3A%222011%22%2C%22language%22%3A%22eng%22%2C%22DOI%22%3A%2210.1038%5C%2Fmsb.2011.87%22%2C%22ISSN%22%3A%221744-4292%201744-4292%22%2C%22url%22%3A%22%22%2C%22collections%22%3A%5B%225FRVZCA6%22%5D%2C%22dateModified%22%3A%222022-12-07T08%3A38%3A38Z%22%7D%7D%5D%7D