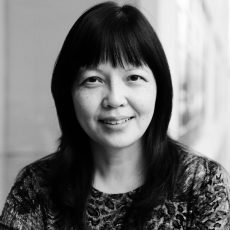 Research Associate
Min Pan is a Research Associate and has joined this lab since 1997. She has made great contributions to the high-quality sequencing of the entire genomes of Halobacterium NRC-1 and Haloarcula Marismortui. She has involved in large-scale construction of gene knockouts in Halobacterium NRC-1 and has performed about 3,000 microarray slides for gene expression studies.
She specializes in designing and executing laboratory experiments, and very interested in mastering new technologies. She is good at solving specific technical problems and continues to provide high-quality data with efficient for the next analysis.
Recently she is working on Mycobacterium smegmatis and Mycobacterium tuberculosis using diverse techniques including Tn-Seq, ChIP-Seq, DNA-Seq, RNA-Seq, RIP-Seq, CRISPRi gene silencing, susceptibility to antibiotic assay, harvesting and culturing bone marrow derived macrophages from mouse, etc. She is also involved in working on GS cell lines of brain tumors and on E.coli for bacterial responses to antibiotic.
In addition, she is responsible for managing laboratory's day-to-day activities and organizing lab strains, chemicals, refrigerators and freezers, etc.
Publications
4882752
pan
items
1
chicago-fullnote-bibliography
default
asc
year
1
1