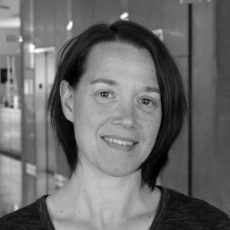 Program Manager, SEE
Degree:
Ph.D. Infectious Diseases and Immunity
B.S. Molecular and Cellular Biology
Areas of Expertise:
STEM education
Curriculum development
High school internships
Project management
Becky Howsmon is Program Manager with the Systems Education Experience (SEE) team at ISB overseeing the development of the Systems Medicine curriculum and career connected resources.
Becky completed her PhD in Infectious Diseases and Immunity from UC Berkeley in 2009, where she explored Mycobacterium tuberculosis host-pathogen interactions.  She went on to research autoimmune diseases - lupus and arthritis - at Seattle Children's Research Institute within the Center for Immunity and Immunotherapies. While at Seattle Children's she discovered her passion for science education, transitioning to their Science Education Department in 2012. As Senior Scientist and lead instructor with the Science Education Department she led 4th – 12th grade students throughout WA state in hands-on experiments focused on molecular techniques, neuroscience, outbreak investigation, and health and nutrition. She also developed and ran their inaugural high school STEM internship program in 2016. Interested in expanding her knowledge of other STEM disciplines, as well as continuing to build capacity for students to gain professional experiences first-hand, Becky joined TEALS, a national computer science outreach program, in November of 2016. As TEALS' Student Engagement Manager, Becky worked with companies and organizations across the country - including Dell, UCSF, TechBridge, Minecraft, Microsoft Outlook Mobile, Microsoft New England Research & Development Center, and TEALS – to launch local high school internship programs. Concurrently, Becky has held a teaching position with the UW Robinson Center's Saturday Enrichment Program for the past two years, developing and leading curriculum on DNA, outbreak investigation, and immunology for advanced 4th – 5th grade students. Becky also volunteers with the Arthritis Foundation each summer, leading science activities for kids with rheumatic diseases attending summer camp with their families.
Becky is passionate about creating opportunities that allow every student to explore their interests and realize their potential.  She is thrilled to join the ISB community and help move forward the important work of ISB's Systems Medicine initiative so younger generations can understand the power of healthcare that is predictive, preventative, personalized, and participatory.
When she's not at work, Becky enjoys exploring rockets, rocks, music, and the outdoors with her family.
Publications
4882752
Howsmon
items
1
chicago-fullnote-bibliography
0
default
asc
year
1
1
1180