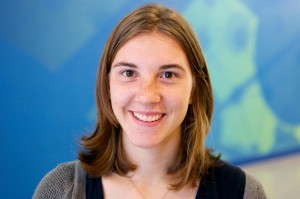 Anika is excited to be a senior at Garfield High School this fall. At Garfield she is the president of the school's National Honor Society chapter and plays on the girls' soccer team. She also plays on a club soccer team. Additionally, her love of the outdoors led her to become an executive committee member of POST, an outdoor education program founded at Garfield.
Anika first became interested in science in 9th grade when she began to learn about all the complex processes that are constantly happening inside our bodies. The fact that so many things were going on inside her body that she didn't even know existed blew her mind! From digestion to genetics to ecosystems, she was hooked. Each time Anika discovers a new field of science, she is entranced and is certain that will be her future career field; she is intrigued yet overwhelmed by the myriad types of sciences and the careers that they provide. Needless to say, she doesn't know exactly what she wants to do, but ultimately, Anika likes to help people, have fun, and discover!
This past year Anika was introduced to basic laboratory techniques while taking AP Biology, but she wanted to learn more. She knew being in a scientific setting this summer would satisfy her curiosity and desire to work with her hands. She was drawn to the friendliness, openness, and large amount of collaboration at ISB. ISB provided her the perfect opportunity to learn more about a specific field of science and various laboratory procedures. This summer, Anika learned about ocean acidification and worked with diatoms. Scientists run many experiments on diatoms, but often in a sophisticated lab setting. Anika worked to develop experimental procedures similar to those that scientists run, but suitable for classrooms, keeping in mind the limited resources and equipment teachers have. Anika hopes that one day the techniques she learns at ISB will allow her discover things that will positively impact the community.
In her spare time Anika enjoys playing soccer, hiking, camping, backpacking, traveling, biking, cooking, baking, playing with her cat, and making friendship bracelets. To contact Anika, please email her at anikattt@gmail.com