The OpenHelix blog features a screencast on the Gaggle Genome Browser:
Tip of the Week: Gaggle Genome Browser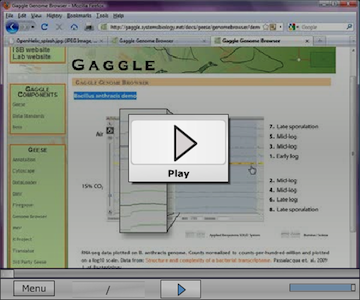 For this week's tip of the week we'll be looking at the Gaggle Genome Browser. As we are seeing more and more species or individuals data coming along from high-throughput sequencing projects, metagenomics data sets, and additional annotation track types coming from various projects–we're gonna need more visualization options. Gaggle Browser provides the foundation for a new kind of visualization and interaction with the data.