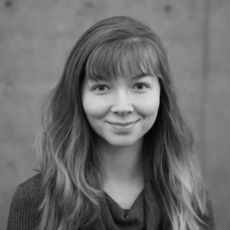 Education Coordinator, SEE
Degree:
B.S. in Biology & Minor in Chemistry at the University of Washington Bothell.
Areas of Expertise:
Bioinformatics, Website Design, Environmental Science, Microbiology
Rachel Calder is the Education Coordinator within the Systems Education Experience (SEE) team at ISB. In her role, she seeks to support equity in STEM education through collaboration between scientists, students, and educators.
While studying at the University of Washington Bothell, Rachel researched molecular biology, genetics, microbiology, conservation biology and computational biology. She is fascinated with the evolution and molecular mechanisms of the microbiome.
Rachel became interested in STEM education through her work in orientation and volunteer positions where she mentored students for over two years. Through these experiences, she recognized that many students are deterred from the STEM field due to a lack of mentorship or belief in their own capabilities.
She believes quality education in STEM can empower students who are curious, compassionate, and able to think creatively, but it has to be accessible.
One of the reasons Rachel values ISB is because it continuously produces free STEM education modules generated from the knowledge within interdisciplinary communities. Rachel is excited to work with ISB so that she can help connect the vibrant and knowledge-rich community of ISB to the global community to help change the face of STEM education and make it more accessible for all.
Publications
7122947
Howsmon
items
1
chicago-fullnote-bibliography
default
asc
year
1
1